Case Study
National Maritime Museum
Harnessing innovation to safely maintain the grounds of one of the UKs most popular museums and World Heritage Site
For over 20 years, Ground Control has partnered with the National Maritime Museum to provide an exceptional grounds maintenance service at the Maritime Greenwich World Heritage site
Project Overview
The London in Bloom award-winning service includes grass and hedge cutting, weeding, historic-themed planting, and supporting the day-to-day operations for 2.7 million annual visitors.
Due to the longevity of the partnership, the site has seen numerous waves of innovation, recently leading the way with a fleet of app-controlled wireless auto-mowers that use a satellite and navigation system to safely keep the grounds pristine, as well as working with additional partners to support volunteering on-site volunteering days. 
Jay Hancocks, Maintenance Director commented,
We're delighted to have partnered with the National Maritime Museum for such a long time, we are proud that as a result of working in true partnership together, we have brought innovation and enhanced biodiversity at such an iconic site.
Grounds Maintenance
Our grounds maintenance teams provide an ongoing service maintaining the highest of standards in all horticultural practices across the site. The day-to-day operations include litter picking, grass cutting, weeding, and hedge cutting, whilst working on specialist planting projects to improve the grounds and improve the experience of visitors.
Supplementing our award-winning maintenance is our design and biodiversity support, providing cost-effective ideas to improve the environment and enhance the on-site aesthetics.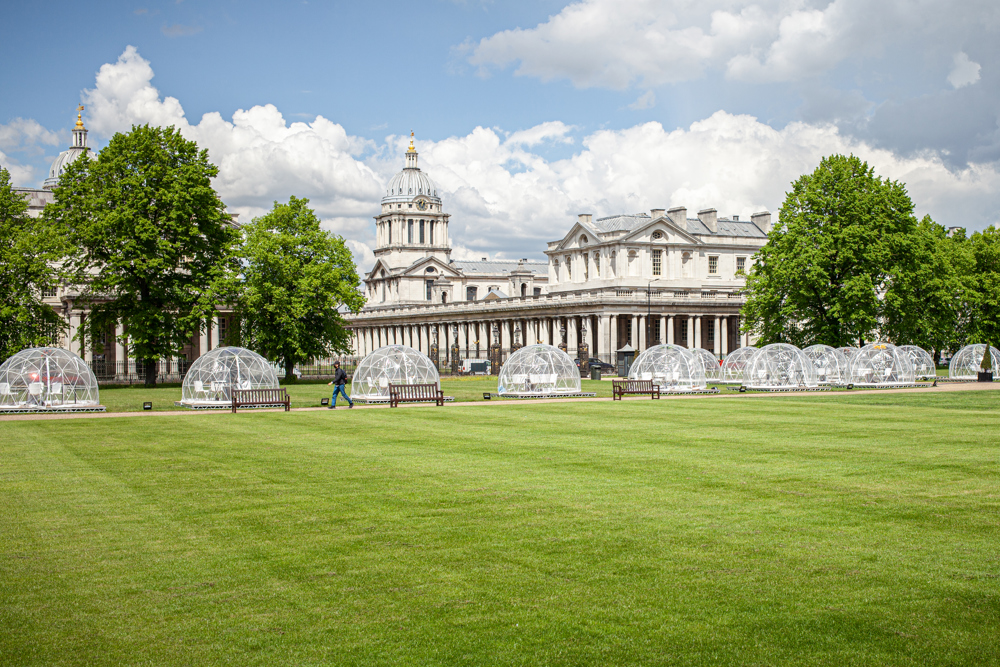 A partnership in volunteering
Supporting our partnership and complementing our company ethos of Human Nature: At Its Best, is ongoing volunteering opportunities. An example of this is refreshing and improving the biodiversity of an old rose border.
We partnered with JLL to host an education and volunteering day which involved planting a new herbaceous border to attract native pollinator insects and provide hands-on planting and education experience. The chosen planting mix included roses and herbs that would have been present in the 1500s which kept the styling of the World Heritage Site and surrounding museums.
Driving Innovation
Our auto-mower fleet has expanded to include the latest range of mowers, the 'Husqvarna EPOS'. The mower is an app-controlled wireless system that allows Ground Control to set specific mowing zones through a satellite and navigation system. This allows the creation of accurate virtual boundaries and exclusion zones for areas that 'should' and 'should not' be mowed. When the mower has completed its work or requires charging it automatically heads back to a charging station. Graham Bird, National Operations Director commented;
Embracing new technology and continuously investigating new, better ways of working, is not only good for business, but also helps us to achieve our purpose of caring for the environment.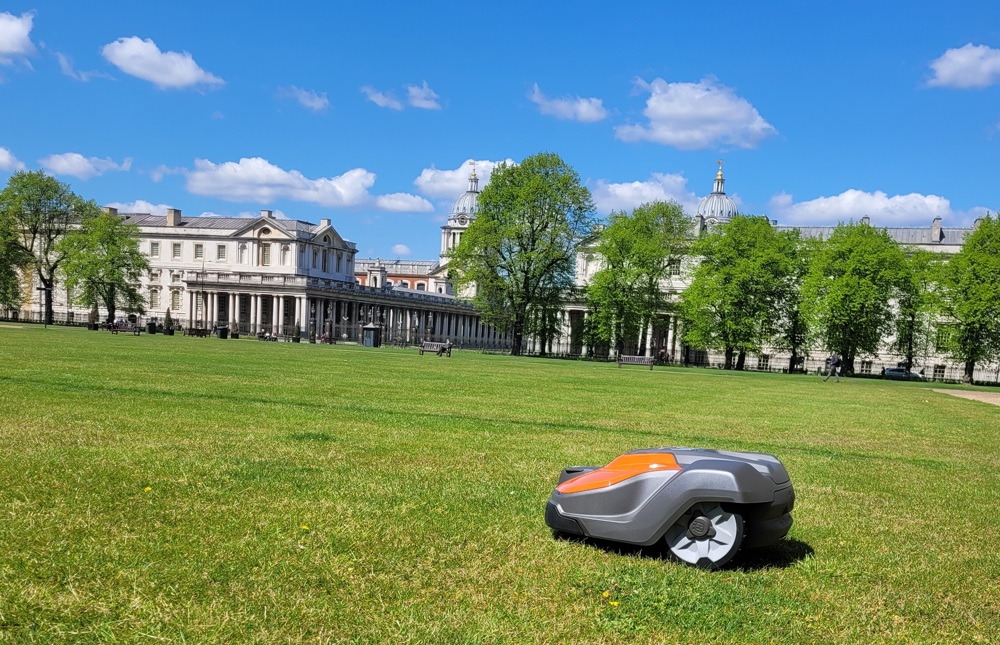 For over 20 years, Ground Control has partnered with the National Maritime Museum to provide an exceptional grounds maintenance service at the Maritime Greenwich World Heritage site