Project Wildfell
Ground Control's 296-acre nature-recovery laboratory

Wildfell Centre for Environmental Recovery
The Wildfell Centre for Environmental Recovery is the biggest landscape scale nature-recovery project Ground Control has undertaken in its 50-year history.  Made possible by an initial £2m Evergreen Fund investment, the transformation of this ex-arable farm will provide a showcase of Biodiversity Net Gain and Carbon Sequestration design, delivery, and management innovation in action.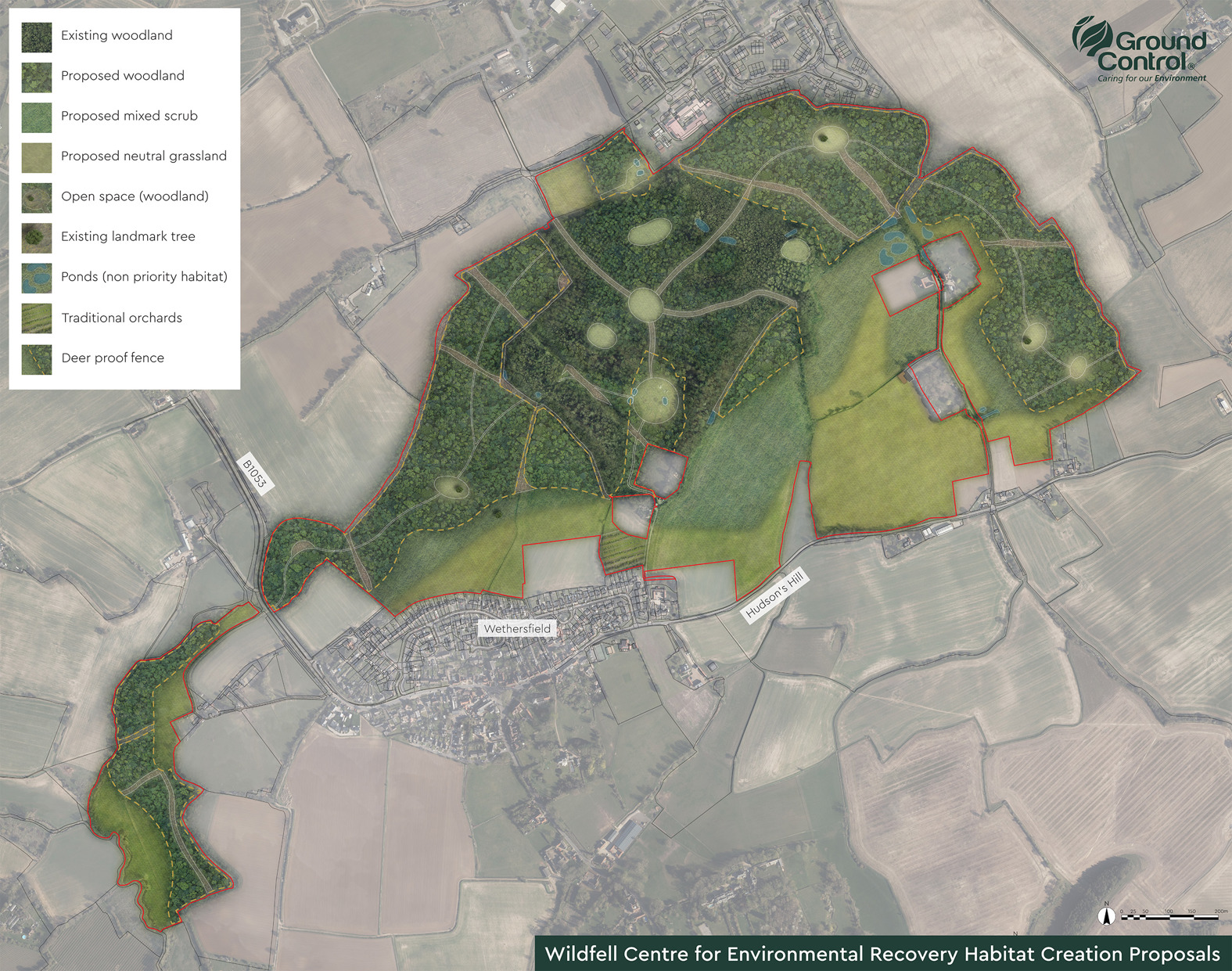 Use the slider below to see the impact of environmental recovery at Wildfell.
The Story of Wildfell
Looking back at the history of the Wildfell Centre for Enviornmental Recovery
Read more
Ground Control at Wildfell
We want to create a world-class Biodiversity Net Gain and Carbon Sequestration showcase
Read more
Nature Recovery in Action
At Wildfell we follow a comprehensive, highly disciplined nature-recovery process.
Read more
Community and Connectivity at Wildfell
At Wildfell, we are collaborating with a diverse group of partners to test land management practices that boost biodiversity, increase habitat diversity, and increase nature recovery network connectivity.
Read more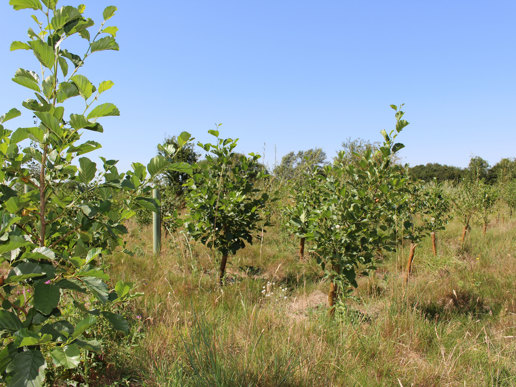 News
Ground Control dedicates 'First Avenue' tree to Essex eco-champion at showcase nature recovery project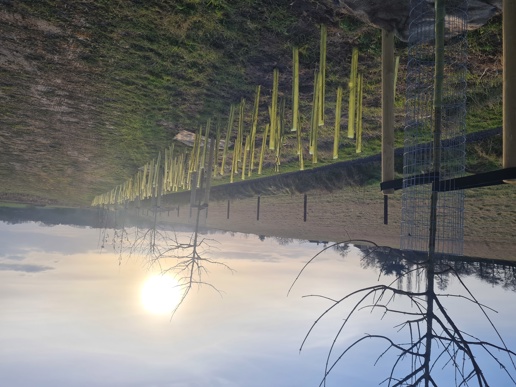 News
Forklift truck distributor Briggs Equipment has teamed up with Ground Control on a sustainable tree planting initiative in Braintree, Essex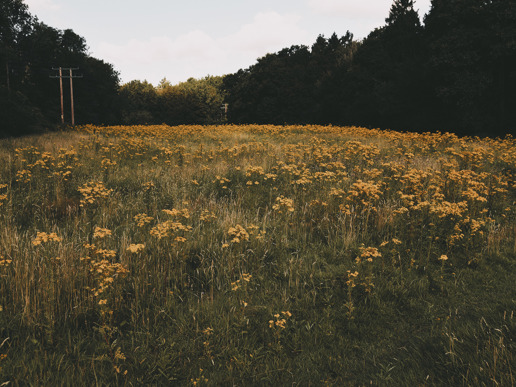 News
A 296-acre site, dedicated to helping landowners unlock the potential of their under-used land for nature's recovery
Talk to us about our Biodiversity Net Gain,
Environmental Services and Ecology Assessments
Get In Touch