Grounds Maintenance innovation continues with the Maritime Museum
Adding the 'Husqvarna EPOS' automower to our award winning site

Our near 20-year partnership with the National Maritime Museum to deliver outstanding and award-winning grounds maintenance has seen another innovative step forward with the installation of a further four automowers.
The 'Husqvarna EPOS' is an app-controlled wireless system that allows us to set specific mowing zones through a satellite and navigation system. This allows us to create accurate virtual boundaries and exclusion zones for areas that 'should' and 'should not' be mowed. When the mower has completed its works or requires charging it automatically heads back to a charging station.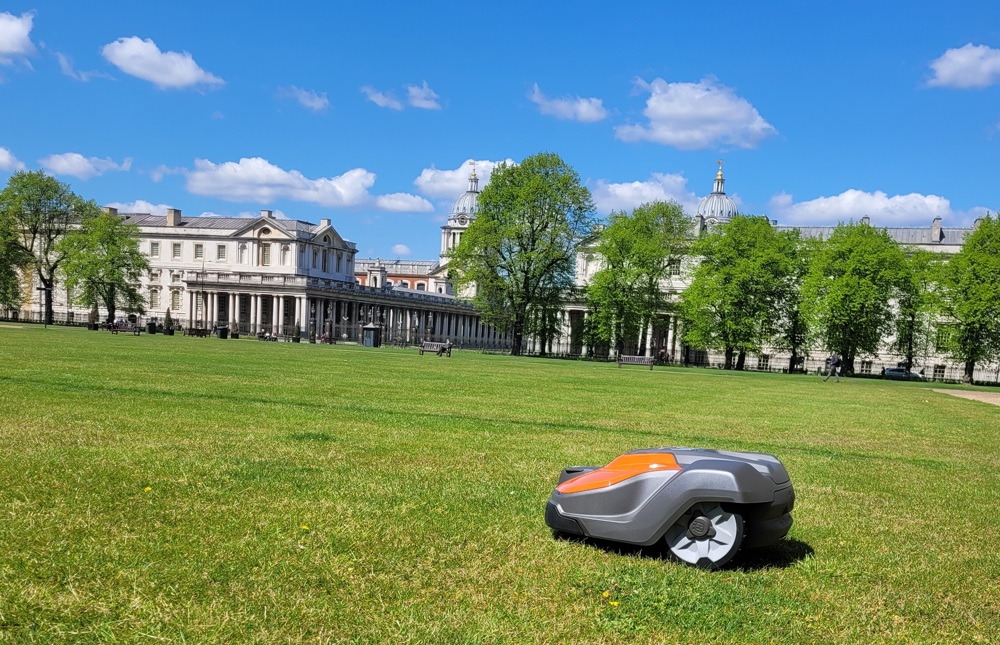 The result for the National Maritime Museum is a fleet of automowers that ensure that their lawns are ready for the public, whilst our grounds maintenance team focuses on ensuring their green spaces are enjoyable and safe for visitors.
Graham Bird, National Operations Director, explored "why auto-mowers keep us at the cutting edge", explaining that:
Embracing new technology and continuously investigating new, better ways of working, is not only good for business, but also helps us to achieve our purpose of caring for the environment.