Bonding through biodiversity at the National Maritime Museum
JLL and Ground Control host biodiversity workshop for partners in the prestigious grounds of the National Maritime Museum

On July 6th, 2022, Ground Control in partnership with valued client JLL hosted a team bonding event with a market-leading, UK pensions administrator Railpen Group at the prestigious National Maritime Museum, Greenwich where Ground Control proudly maintains the grounds.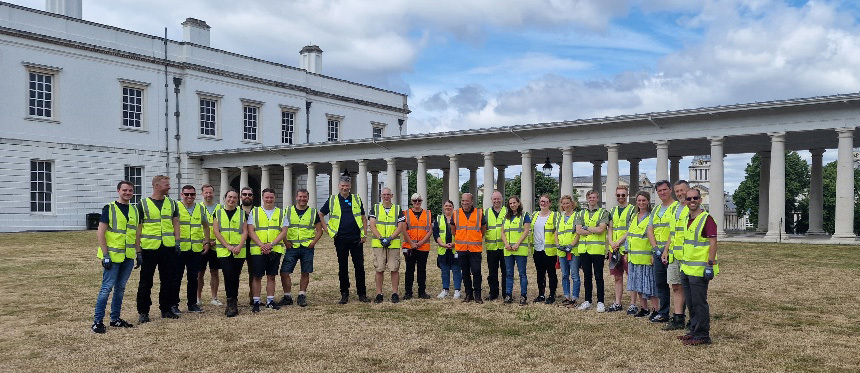 This interactive event involved participants working together in groups to replant a rose border at the beautiful grounds of the Museum, into a herbaceous border, which looks attractive to visitors and provides important food and shelter for wildlife.

This allowed the teams to network, work together, and understand each other's businesses better whilst completing a necessary task on site.

Karl Cunningham Ground Control's Senior Account Manager for JLL commented:
It was invaluable to get together face-to-face with our partners JLL and Railpen at the beautiful National Maritime Museum one of the outside spaces of which we are very proud to look after, all year round.
For many, this was the first chance they had to meet up since the start of the pandemic. Communicating and sharing best practices in the physical environment really helped bring to life the added value that our successful partnership can offer our customers.