Arb Awareness training leads the way in professional excellence
Ground Control takes staff training to a new level, with industry-leading Arboricultural Awareness training


Ground Control, a key player in minimising disruption to our nation's infrastructure, is taking staff training to a new level, with industry-leading Arboricultural Awareness training for those who manage services in the rail and infrastructure division.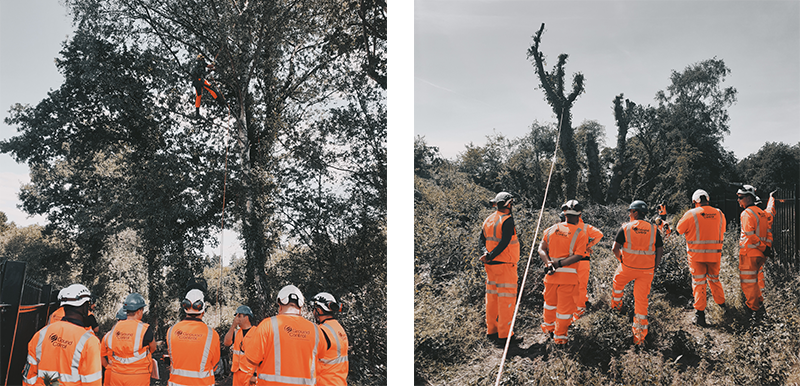 The custom-made course, which is being delivered nationwide, was developed in line with industry good practice, ICOP, and technical guides. It is designed to ensure all operational managers and supervisors for rail and infrastructure are trained to the highest level of competence and continue to deliver outstanding customer service, always.
To achieve this, Ground Control enlisted the expertise of leading trainers Chris Cooper Abbs, Matt Brooker, and Simon Cox.  In addition to being top of their game in arboricultural training, Chris, Matt, and Simon are highly respected in the industry as co-authors and contributors to the Arboricultural Association industry good practice publications:
Industry Code of Practice for Arboriculture – Tree work at Height
Industry Technical Guides: TG1: Tree Climbing and Aerial Rescue, TG2: Use of Tools in the Tree, and TG3: Rigging and Dismantling.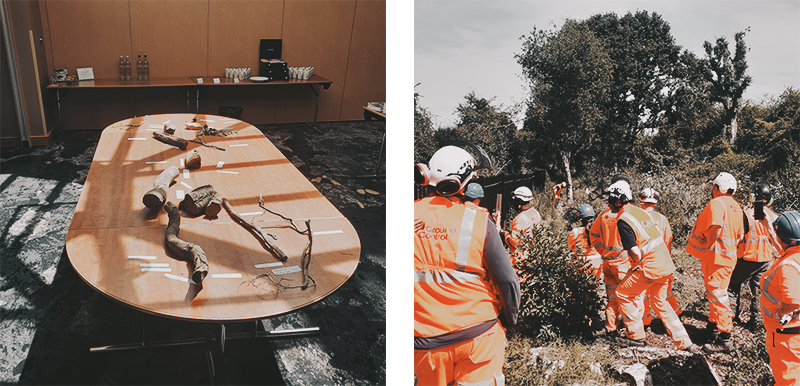 The two-day course comprised practical and theoretical sessions that included everything from ground-based chainsaw felling, aerial tree work demonstrations, and correct application of hand tools and PPE, to tree biology, diagnosis of tree health, and identification of fungi, pests, and diseases.
Austin Brown, Ground Control Infrastructure Director commented:
As a principal contractor to the UK's rail and road network providers, we take seriously our role in keeping transportation links, clear, safe, and fit for purpose. 
Investing in developing our teams is paramount to this, enabling us to exceed customer expectations through an empowered workforce. 
Our teams are learning from the best, to be the best they can be at what they do. This is not only through the most current aerial arb and felling practices, but also through scientific knowledge of trees, and how to diagnose and manage vegetation, in a way that provides optimum value to our client, whilst respecting the environment, and sustaining ecosystems.
Gavin Rowe, Ground Control Infrastructure Support Manager commented:
Partnering with the industry-leading experts for training is a fantastic opportunity to educate, support, and develop our operational managers in line with industry good practice.  This course affords our managers the chance to both witness good practice and to ask any questions they may have relating to their specific sector, within rail, road, or highways.
Delegates are describing the course as:
Well planned with a perfect balance of theory and practical content
A great refresher and reminder for everyone who has arb experience of what they have learned through their careers, whilst keeping knowledge and skills current and topical
Brilliant for new recruits and experienced staff. It provided enough tools and tips to build on competencies in all practical activities, and enough theory to develop further understanding of and passion for how and why we do things at Ground Control