Keeping customer experience hot, when the weather is not
Winter Maintenance Head of Client Services, Ana Mantovani on how an outside-in approach that listens, adapts, and continuously improves, is what keeps our customers coming back for more.

We speak to our Winter Maintenance, Head of Client Services, Ana Mantovani, on why Ground Control is confident about this winter season, thanks to new technology and a winning combination of people, processes, and physical evidence.
An outside-in approach that listens, adapts, and continuously improves, is what keeps our customers coming back for more.
About Ana
Originally from Brazil, Ana began her career as a journalist. She is fluent in Portuguese, Spanish and English.
Since moving to the UK in 1999, Ana has improved customer service across numerous blue-chip companies within logistics, retail, technology, and software industries and says she's "never looked back."
I love customer service; It's in my blood, and I can't see myself doing anything else.  It's all about having the right resources in the right place, for the best possible customer experience.
Explain your role at Ground Control
"I joined Ground Control as a customer services manager for winter maintenance in February 2022, to support business growth plans and help protect the trusted, personal service our loyal clients are accustomed to. After completing my first winter maintenance season this year, I've since been promoted to Head of Client Services, for winter maintenance, gritting, and pothole repair."
How have you been preparing for the upcoming season?
"I've spent time this summer analysing statistics and feedback from previous seasons and looking at how we can implement and improve processes and procedures. This includes analysis of our priority 'weather events' (periods of extreme weather). Planning for weather events is done pre-season, ready to deploy the right resources when these critical periods occur.
We deployed a new customer relationship management (CRM) system and reviewed our processes to further improve our response times and service.
We also invested in redesigning our service model delivery and improving its technology. Judging by the feedback we received from customers, and our end-of-season Net Promoter Scores, this was a strategy that paid off. "
How will the new systems and technology improve processes from previous years?
"The new CRM system will give us the insights we need to allocate the right resources to the right clients.
We learned the system's capabilities and trained our teams; to ensure that our customer service can be the best in the industry through a perfect marriage of the right people, feeding the best technology.
Alongside the new technology, we have a first, second, and third-line response structure that enables us to allocate customers to the most appropriate human resource. The system will record this and help us understand which tier an incoming query falls into before we have even picked up the telephone.
We analyse our customer personas and typical queries over the summer to help design a customer response process that flows when the winter season begins. 
It's important to know what customers need, how urgently; and what methods of communication will satisfy them.
What are you looking forward to most about the upcoming winter season?
We are in the last stages of implementing a new automated system to request emergency gritting visits. This will be tested by a small number of customers and hopefully deployed on a larger scale to make those requests easier for our customers.
Ground Control has already been recognised by The Queens Award for Innovation, for its live reporting app which was new to the market back in 2021; so we are in a good position to make continuous improvements that reflect current and foresee future customer preferences and trends. 
It's all about giving customers what they want. Our Totalview Portal allows customers to access their gritting visit information and full reports. Of course, those who still want to talk to us via the traditional phone method can do this. The good thing is that our telephone lines will be freed up to focus on the customers who really need to speak to us.
I am also looking forward to growing our amazing team. I have recruited a new performance team leader who'll be responsible for the training and development of all customer service staff and resources. This will help us stay ahead with setting the standard, and nurture a culture where exceptional customer service is part of everyone's DNA.
Highlights to date?  Examples of satisfied customers?
"Our Net Promoter Score and customer retention figures speak for themselves, to the extent that one of our largest clients has decided not to go out to re-tender this season as they are so happy with the service they receive from Ground Control. 
During a cost-of-living crisis, there is always pressure to enter a price war, and coming from a country where inflation can rise by 40% per month, I am sympathetic to this. However, I also know that competing on price alone can be a false economy.
It's the experience we give our customers that they value and keeps them coming back for more each winter.
I am also proud of the relationship we have with our operations and gritting teams. I consider them my customers too, as we rely so much on them to deliver the goods to the end user. We deploy a range of teams from SMEs who have worked with us for many years, to local farmers doing seasonal work. It's important that all teams feel safe and in touch with us as the localised benefits we can provide to customers from anywhere in the UK, is very much down to them. Subsequently, working with a range of local gritting teams and regional managers builds knowledge and empathy from a geographical perspective. For example, the demand for gritting generally gets higher the further north we go due to colder weather, but sites around London can have different challenges in terms of population and traffic density.
Whatever the request, wherever it is in the UK, good leadership and visibility from our help desk are so important. The help desk is generally the first point of contact, so it's down to us to make sure the greeting is flowing, field teams are safe, and vehicles are fit for purpose. This includes continuity and communication between the day and night, week and weekend shifts so everything runs like clockwork, 24/7."
What challenges do you anticipate for the upcoming winter season?
"Unpredictable UK weather certainly keeps us on our toes but is something we all thrive on. 
We can't control the weather, but we can certainly control how this impacts our customers and I truly believe that when the weather gets rough, we get tough and show what we are made of. 
Things can also get challenging over Christmas, particularly for our retail clients when it's key to keep the Christmas rush flowing freely. Feedback from clients' top supermarket brands shows that we are dealing with this effectively, and our new CRM technology will only make this stronger. "
News
Our tips for avoiding slips, trips, and falls at facilities this winter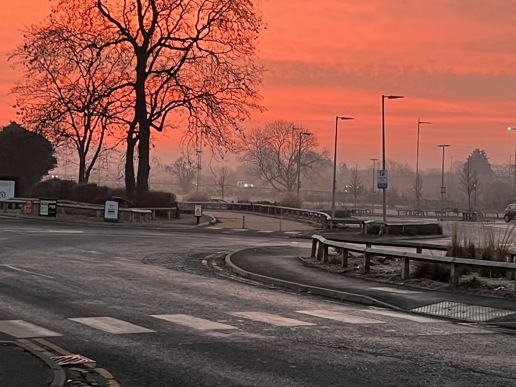 Blog
Reflecting on winter resilience and upping our game when the temperature drops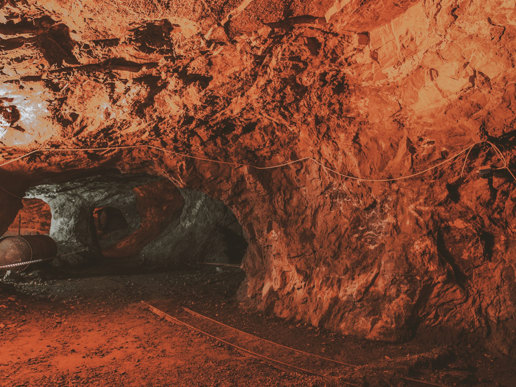 Article
Locally sourced, local delivery, local gains