The greatest gritting salt lies close to home
Locally sourced, local delivery, local gains

Nowadays, most of us want to feel that we are making ethical purchasing decisions, whilst receiving the best value service.
At Ground Control, we want you reassure you that the salt we use for our winter gritting and salt supply services, is as sustainable as gets.
Here's why you can rely on the salt we use to grit your sites.
Our salt is certified and tested to BS3247:2011.
Our priority is to use salt produced locally and sustainably in the UK, often known as rock salt.  
Most of our salt is sustainably sourced in the UK, from locations such as Winsford Rock Salt Mine in Cheshire.
We also use many types of de-icing materials including imported marine salt, when necessary. However, we prefer to procure the volume of our salt domestically.
The benefits of procuring domestic salt are:
Lower haulage and carbon footprint: domestic (UK) salt uses less haulage and carbon footprint than salt imported via sea freight and dockside transport.
Shorter supply chains: ensuring resilience of supply before and during the winter season.
Sustainability by supporting UK jobs that keep our economy moving.
The salt is ideally suited for use with larger gritting equipment and spreaders. This is better suited to our customer estates, yours included. Better coverage, fewer trips, less carbon footprint.

Check out some fascinating facts from one of our largest domestic salt suppliers, Compass Minerals about our very own 'national treasure' that lies beneath the town of Winsford.
In certain circumstances, we use marine salt, which may include:
Use with specific gritting equipment such as small vehicle-mounted spreaders. These vehicles are suited to smaller car parks and can operate better with marine salt.
When specifically requested by our customers, marine salt is thought to bring less residue into facilities. However, our experience shows that both can bring residue into the premises when used in high volume, with the majority being from road dirt, not de-icing salt.
The points to consider when using marine salt exclusively include:
Imported from a variety of locations in Europe, Africa, and the Middle East, adding to transport carbon emissions and negatively impacting the carbon footprint.
Supply: In the past two winters, two of our white marine salt suppliers have run out of salt in peak periods. Our use of domestic salt protects against this supply chain fragility.
Whilst rock salt mining does require energy input, this is considerably lower than for evaporated (marine) salt. All manufacturers monitor and seek to maximise their energy efficiency. Users are encouraged to weigh the overall energy impact, including the lower distribution energy usage of indigenous supplies.
Salt Association | Representing UK Salt Manufacturers
Not only do we grit, but we can support you with all your winter weather preparations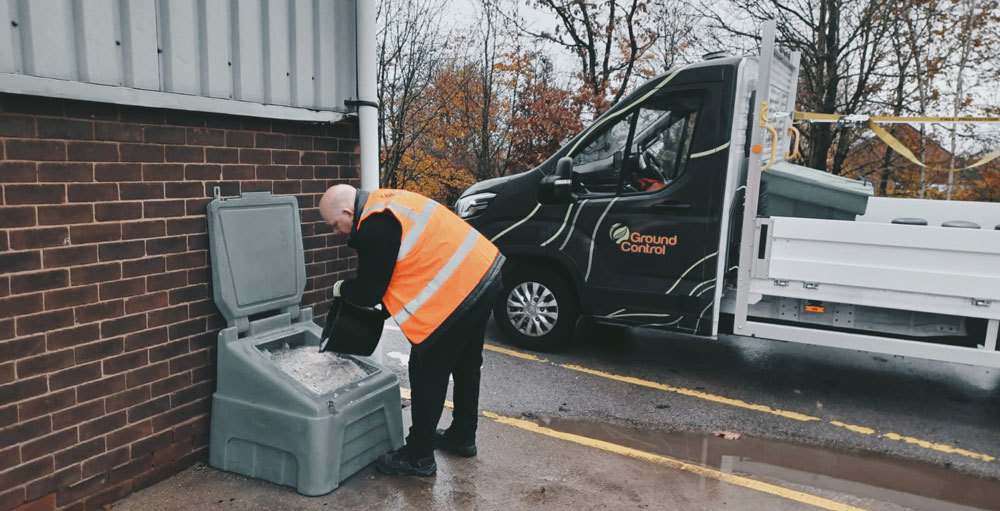 Grit bin service
Did you know? as well as gritting, we offer a cost-effective grit bin service that is:
Scheduled: We visit twice a year.
On demand: We'll fill your salt bin within 48-72 hours.
Inspected and filled: Inspected as part of our routine visits and filled as required.
Never run out of salt with our automated grit bin replenishment service.
Salt supply service
As one of the largest procurers of salt and winter gritting supplies, you can benefit from our economies of scale on your own supply of salt. Our salt supply service includes:
Pallets of 25kg bags of salt.
One-tonne bags of salt.
Loose salt.
We can provide these materials routinely, and at short notice in the event of an emergency.
By evaluating where salt is produced and imported, we reduce transportation distances, the related carbon footprint, and costs across our entire supply chain.
Since 2019, we have transitioned the majority of our salt to be purchased in bulk deliveries, saving on average, 46,266 single-use plastic bags per year.
We have five emergency salt reserves regionally across the UK, which are ring-fenced in the event of shortages or severe weather.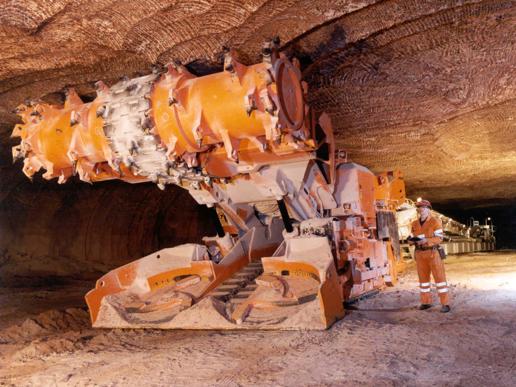 Article
A fascinating history of the salt we use to grit your sites.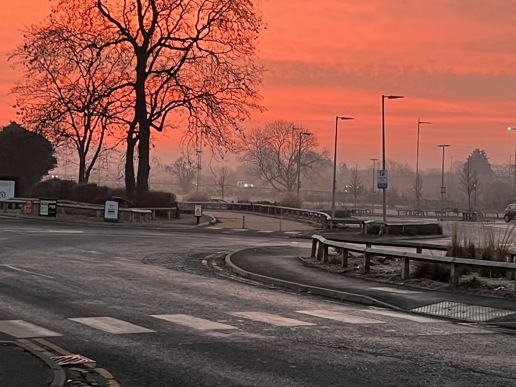 Blog
Reflecting on winter resilience and upping our game when the temperature drops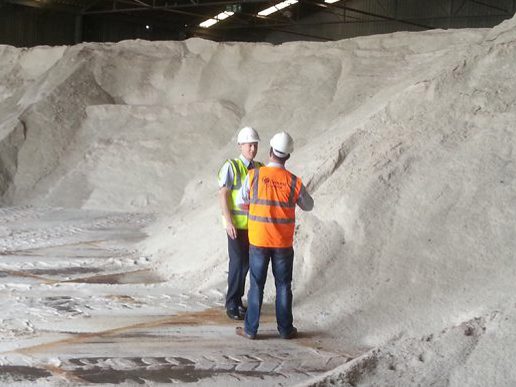 Blog
Jay Hicks, Winter Maintenance Operations Director, on maintaining emergency salt supplies