Protecting nature helps your bottom line as well as the environment
Director of Ground Control, Kim Morrish talks with the Times Enterprise Network

Reproduced with permission from The Times Enterprise Network. To subscribe click here.
The United Nations predicts that one million plants and animals, or 75 per cent of all species, will be extinct by 2039 in the planet's "sixth mass extinction". Which does not sound good for business.
Yet over the past few decades the response from business to this devastating potential loss has largely been confined to compliance with environmental legislation. Responsibility has fallen on governments, which act through rules and taxes: private initiatives paid for through philanthropy are simply not enough.
If we stick to business as usual the encouraging commitments made at the UN's biodiversity summit in Canada last month to begin reversing biodiversity loss by the end of the decade and a tenfold reduction in the extinction rate for all species by 2050 will be unachievable.
Fortunately, we are seeing more and more examples of businesses recognising their impact on nature and making efforts to alleviate it. More than three hundred companies, including Unilever and the fashion retailer H&M, called on governments last year to make it mandatory for businesses to measure and reveal their impact on the natural world. Some initiatives, such as Walmart's promise in 2020 to protect, manage and restore at least 50 million acres of land and one million square miles of ocean by 2030, are notable. UK companies, however, are lagging behind.
When we polled business leaders for our Time To Act report, 82 percent said that biodiversity was personally very important to them but only 14 percent said their businesses had actually committed themselves to make the land that their operations occupied more biodiverse.
So we have a clear desire to do the right thing on an individual level but those good intentions are not translating into tangible corporate action. One industry that will soon be leading the way, nudged by new rules under the Environment Act requiring biodiversity "net gain", is development. As of November developers that are not already leaving the natural environment in a measurably better state than before they started digging will be legally required to do so.
The connection between development and the destruction of habitat is a clear one but as we know all business activity has an impact, whether directly or indirectly through supply chains. Action is possible, even for companies with limited or no green space.
Buying offsite biodiversity credits is one simple way to make a difference. Tree-planting and rewilding projects are also great options for non-landowning companies to make a substantial impact on biodiversity recovery.
Under its OpenWood initiative, BT's infrastructure business Openreach donated the time of its engineers to plant native trees, such as alder, black poplar, cherry and crack willow. For example, in Old Bolingbroke in Lincolnshire 3,339 young trees were planted in a series of copses across an acre of land, with a further 445 metres of linked hedgerow shrub. We paid for the plants and trees through our £5 million impact fund and believe that it is an example of good practice in this space.
The initiatives do not need to be on a grand scale. One that stands out to me is a small project we carried out in Glasgow in 2021, turning wasteland on an industrial estate near Glasgow city centre that had become a dumping ground for debris into a wildflower meadow. In that instance, we worked with the property consultants JLL.
Even if you do not buy into the moral obligation, I would argue that protecting the world's natural capital is a benefit to the bottom line too. The decline of natural ecosystems costs the global economy an estimated $5 trillion a year in lost natural services. Reversing this trend has the potential to create 395 million jobs by 2030, according to a study by the World Economic Forum.
It is important for commercial landowners to maintain some areas for a safe and tidy appearance but in our experience — our business looks after green spaces for other companies — they should dedicate as much land to nature as possible. Whether the native plants are intended to enhance a wildlife area or to be intensively managed for amenity, they will allow insects, fungi, birds and mammals to thrive. We often find the best way to enhance their green space is to sit back a little and let nature take over, which often saves our customers money too. Sometimes we encounter resistance but by simply explaining that the less tidy greenspace is purposeful and vital for nature, our customers, and our business, are winning hearts and minds.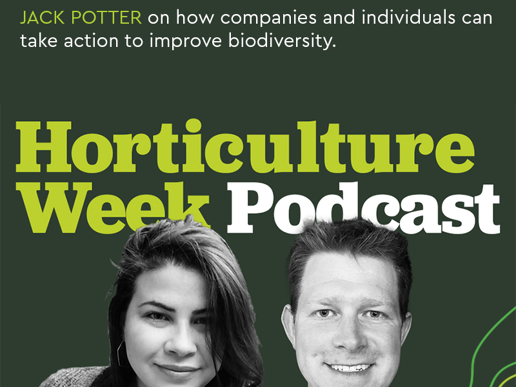 Article
Jack Potter, Ground Control's new Biodiversity Manager uses his deep understanding of the Biodiversity 3.0 metric to help our clients account for biodiversity impacts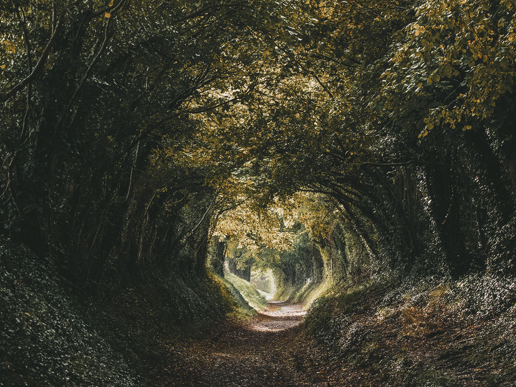 Article
Ground Control is proudly one of just a thousand UK businesses working collectively to create the world we want to see by tackling climate and social challenges head on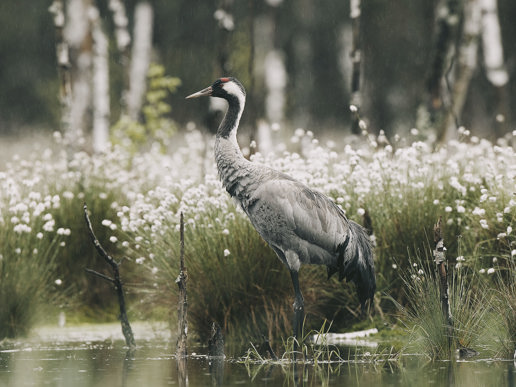 Article
As featured in the Times Enterprise Network, Kim Morrish, Director and owner of Ground Control, explains why the company has become a landowner