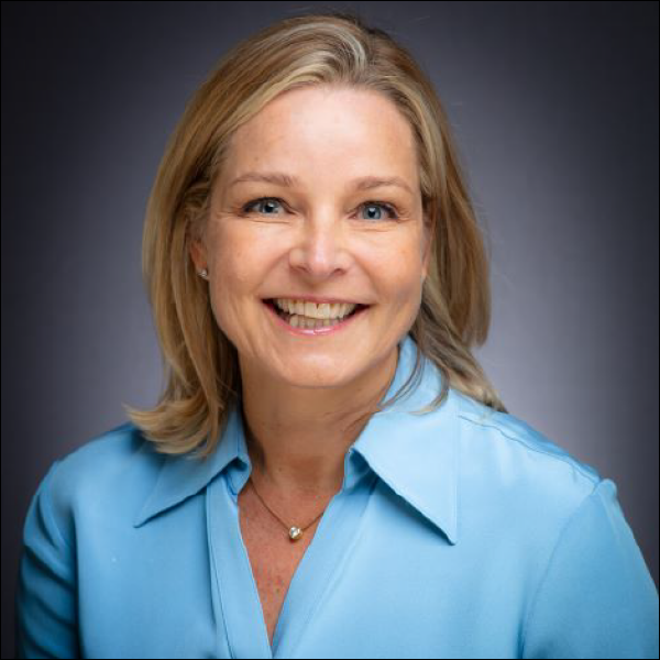 Kim led the search for and acquisition of Ground Control with her husband Simon in 2004. She firmly believes that people are at the heart of any successful business. She focused on bringing in new customers and attracting and retaining talent within Ground Control. She brought in large regional and national contracts with an array of blue chip companies, expanded sales into new markets and led elements of four acquisitions. More importantly, she has focused on making Ground Control a great place to work, with opportunities for professional progression and personal development. Along with running all recruiting for ten years, she developed HR capabilities, semi-annual conferences, team building events, professional development programmes and instituted company-wide, semi-annual parties for staff and their families. Kim has worked tirelessly to create a culture where people are at the centre of everything we do.
Kim served as a tenured diplomat in the U.S. Foreign Service, managing multi-million dollar development projects in Latin America, Central Europe and Central Asia. After seven years of public service, she launched the U.S. subsidiary and led U.S. operations for an international microfinance firm, IPC GmbH. In 1999, she co-founded and led Sales and Marketing for How-Smart Ltd., providing technological solutions to British estate agents. Before launching the search for Ground Control, she worked for Harvard Business School Interactive. Kim has been a guest lecturer on entrepreneurship the Darden Graduate School of Business, and Darden has written and teaches a course on Entrepreneurship about Kim and Simon's acquisition of Ground Control.
Kim holds a Masters of Business Administration from the Darden Graduate School of Business, and graduated with a BA in Foreign Affairs from the University of Virginia. Kim was a recipient of the prestigious EY Entrepreneur Of The Year™ 2018 UK award. She lives in Billericay with her husband and four children.