Influencing is key to chairing a private enterprise
In the third of a weekly series of columns Martin Leuw, of the fast-growing outdoor maintenance firm Ground Control, explains how he operates as a non-executive chairman

Reproduced with permission from The Times Enterprise Network. To subscribe click here.
I joined Ground Control as non-executive chairman two years ago, having spent most of my career growing subscription software businesses. So a venture that plants trees and cuts grass is a very different environment for me. But I'm enjoying every minute.
While there has been a steep learning curve, many of the fundamental functional building blocks are common in most businesses. My knowledge of how different sectors work also means I bring a fresh perspective.
Plus, as chairman, I have no executive responsibilities so I can only affect meaningful change through influence rather than the authority that comes with being chief executive. For former executives who are considering a non-executive role that shift can take some getting used to. But it is invigorating. I challenge hard, try to simplify areas of complexity. It's immensely rewarding when you have a meaningful impact.
Simon and Kim Morrish, who bought the company in 2004, have grown an exceptional business. We got to know each other pretty well before I joined and I was attracted by their genuine commitment to their people and making a difference through their core purpose of improving the environment.
These are fundamental foundations and will help them to achieve sustainable growth. One recent example of this was when our new managing director, Jason Knights, smoothly transitioned into his role. If business owners are not consistent in their own behaviour and what they expect of others, such moves can go badly wrong.
One common pitfall for chief executives is that they end up trying to fix the engine while piloting the plane. As chairman you can help the executive team to look up from the day-to-day, become more proactive than reactive and also hopefully help to distinguish between an air pocket and a nosedive.
I'm used to working with entrepreneurial founders. Growth is important, but we want to grow by being the best at what we do, rather than by just focusing on being the biggest. Our plans involve doubling revenues to about £250 million over the next five years. That means we have to transition from being a cottage industry company to one with real industrial strength. This is a tricky cultural challenge, where we want to retain all that is good with our current ways of working while establishing processes to help us on the journey.
As a new chairman, I've spent time listening and learning internally and externally, meeting the executive team, understanding their aspirations and development needs. A crucial question is what fundamental change they would make if they were chief executive for the day?
A few months in, we had a board strategy off-site and I asked everybody to write down separately what they would like the business to look like five to ten years from now and we shuffled them around. There was remarkable consensus, particularly considering we had three new board members around the table.
To help us communicate our thoughts succinctly we adopted the approach advocated by the writer Simon Sinek of "why, how, what".
Why we are in business is to care for our environment. How is through putting people at the centre of what we do, supported by innovation and technology. What we do is to maintain external spaces for all.
That all sounds nice and simple and great in theory. Then an external shock like the Covid-19 pandemic hits you between the eyes. The natural instinct is one of panic. Fortunately we held our nerve and while the business was clearly affected, it was resilient. During times like this, really strong and clear communication with all stakeholders makes a world of difference. The whole team, led by our former managing director Marcus Watson, did us proud.
I know the team at Ground Control is hungry to learn and continue to raise its game. I look to other sectors to establish what world-class functional excellence looks like. We need to measure it too and net promoter scoring and surveys such as Best Companies are great "reality checks". I often ask: if you went to a restaurant and the food was exceptional, but they spilt some of it over you and then overcharged you, was it a good experience overall? Everything has to work in tandem.
And with so much innovative technology around, I think the other key challenge is that every company needs to think like a tech firm. I'm convinced that developing technology that allows us to be cleaner, greener and more productive will be a big growth area for Ground Control and the wider economy over the next few decades. I'm here to help its owners realise that opportunity.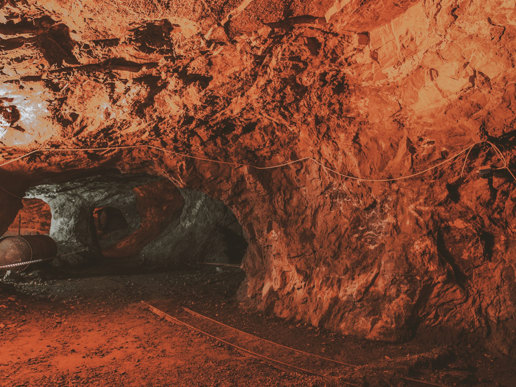 Article
Locally sourced, local delivery, local gains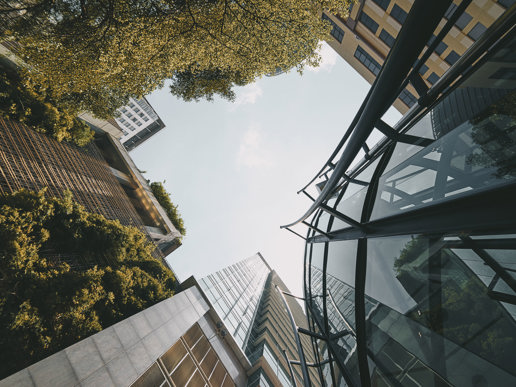 Article
Ground Control Non-Executive Chairman, Martin Leuw, talks with The Times Enterprise Network about how Ground Control is staying agile as a business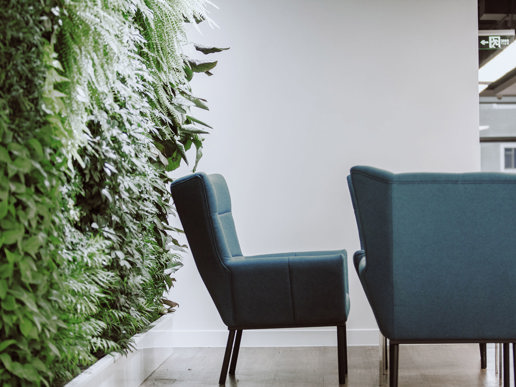 Article
Ground Control Non-Executive Chairman, Martin Leuw, talks with The Times Enterprise Network discussing the benefits that taking and committing to risks can have on a business