Carbon neutral businesses advocate sustainable tree planting pledges
Forklift truck distributor Briggs Equipment has teamed up with Ground Control on a sustainable tree planting initiative in Braintree, Essex

Forklift truck distributor Briggs Equipment has teamed up with Ground Control on a sustainable tree planting initiative in Braintree, Essex.
Briggs Equipment is an exclusive UK distributor for the Hyster and Yale ranges of forklift trucks and other materials handling equipment. In support of its company pledge to plant a tree for every truck sold, Briggs has bought 5000 trees from external maintenance and biodiversity expert Ground Control.
On 7th February 2022, the carbon-neutral distributor Briggs Equipment put this pledge into practice and joined Ground Control, along with a team of 55 volunteers, on a mass hedgerow planting mission at the Wildfell Centre for Environmental Recovery, a 296-acre arable farm purchased through Ground Control's Evergreen Fund in 2021 to support landowners in sustainable best practices.
Approximately 3750 trees were planted at the Essex farm over four days.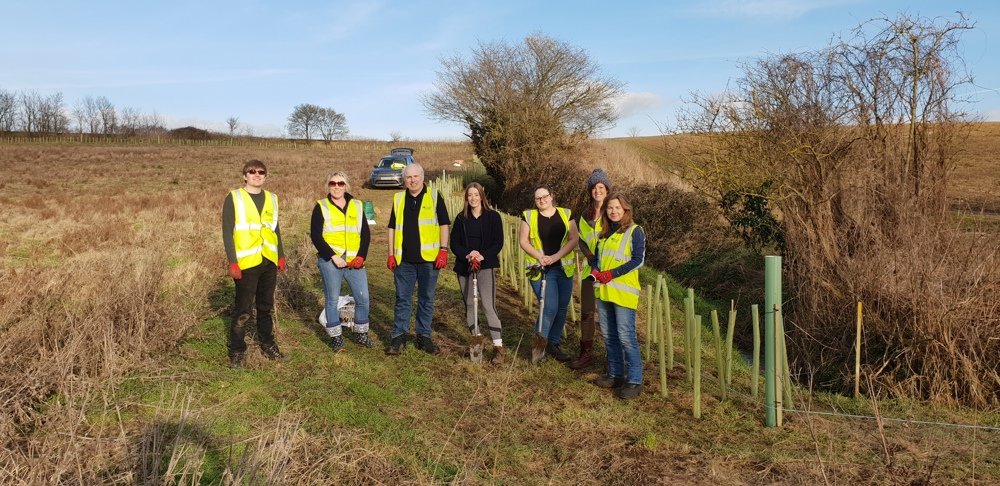 Sam Roberts, Marketing Director at Ground Control commented:
"We are so pleased to be working with Briggs Equipment in supporting environmental strategies whilst seeing our Wildfell Centre for Environmental Recovery bring to life such vital, shared ambitions. This is a great example of two like-minded organisations, collaborating to achieve positive environmental and social impact."