Ground Control invests in the Wildfell Centre for Environmental Recovery
A 296-acre site, dedicated to helping landowners unlock the potential of their under-used land for nature's recovery

A 296-acre site, dedicated to helping landowners unlock the potential of their underutilised land for nature's recovery.
A new rewilding centre – one of the largest in the country – has been launched by Ground Control to showcase and share the best biodiversity and sustainability practices in land management.
The Wildfell Centre for Environmental Recovery, a 296-acre site near Braintree, will be dedicated to helping landowners unlock the potential of their underutilised land with the potential to increase environmental and societal value for generations to come.
Explore the Wildfell Centre in this new video here.
After buying the site for £2m, Ground Control – the UK's leading landscape and maintenance contractor – will lead in its transformation into a research and training facility, providing guidance and hands-on learning opportunities in woodland creation, meadow & hedgerow restoration, and biodiverse habitat restoration.
Our clients and landowners will also have the opportunity to learn from evidence-based trials in sequestering carbon whilst increasing biodiversity and sustainability practices relevant to their landbank.

Sustainability leaders celebrate the launch at Green Gains Live
To mark the centre's launch, sustainability leaders from organisations such as Anglian Water, Network Rail, Forestry England, JLL, Guinness, Fujitsu, Aviva and Network Rail attended our first 'Green Gains Live' summit to discuss ways to better utilise land to support environmental recovery.
Green Gains keynote speaker Chair of Natural England Tony Juniper CBE welcomed the project, he said – "Environmental ambition must today go beyond protecting what's left of our natural world to embrace plans for its recovery. One vital aspect of what is needed are compelling examples of success to inspire more investment and action, including trailblazing initiatives from businesses like Ground Control's Wildfell Project."
Watch the Green Gains Live event again here.
Ground Control director Kim Morrish said,
I am incredibly proud to announce that Ground Control is creating a 296-acre centre dedicated to nature. The Wildfell Centre for Environmental Recovery, formerly Grays Farm which we acquired in April 2021, is comprised of arable farmland and woodland near Braintree, Essex.  The site will showcase purpose-driven, environmentally conscious land management practices to public and private landowners.
At Ground Control we are keen to inspire property-owners across the UK to dedicate underutilised land to reverse the decline in the UK's natural environment. The site will highlight best practices for habitat creation, biodiversity net gain and carbon sequestration; supporting and demonstrating the potential to achieve Green Gains. The Wildfell Centre will be much more than tree planting. It will operate with science-based, verifiable measures for carbon sequestration, habitat creation and environmental management. Land evaluation, project design and stakeholder engagement has already begun, with woodland, habitat creation and restoration projects commencing in the coming months. 
In 2019, many of partners helped Ground Control create the pilot project, Little Cowbridge Wood in Billericay. The Green Gains on this site include nine hectares of new native broadleaf woodland, meadow restoration, orchard planting, introduction of bees, and the generation of 11kW of wind, 50Kw of solar power, and 80kWh of battery storage. The Wildfell Centre for Environmental Recovery is ten times the size of this first project and will support clients in understanding how best to enhance the environmental value of their land.
Since 2004, we have demonstrated how business can be a force for social and environmental sustainability. We are proud that Ground Control is already recognized as a force of significant green change, both within our industry and beyond. The Wildfell Centre for Environmental Recovery will showcase how public and private sector landowners can maximise Green Gains and leave their own sustainable legacy for the next generation.
Wildfell
See the latest news and updates from the Wildfell Centre for Environmental Recovery
Explore Wildfell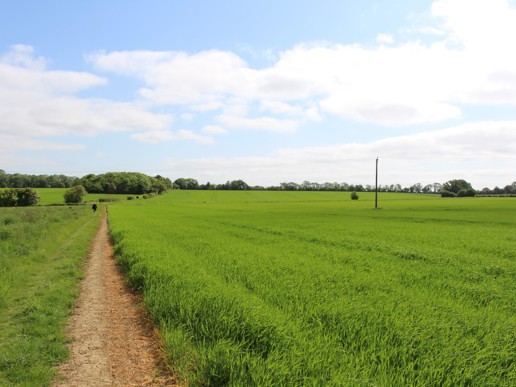 News
Building back UK's natural recovery in Cambridgeshire, whilst providing jobs and greater access to nature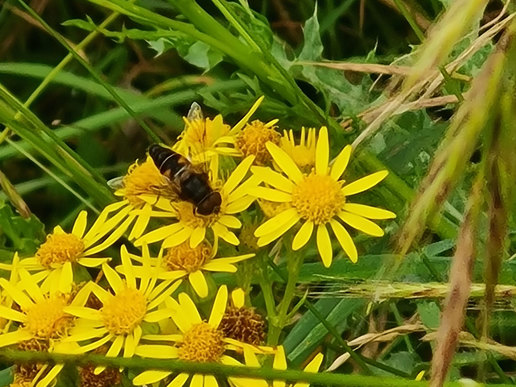 News
Ground Control is amongst leading British businesses working towards halting and reversing the decline of nature by 2030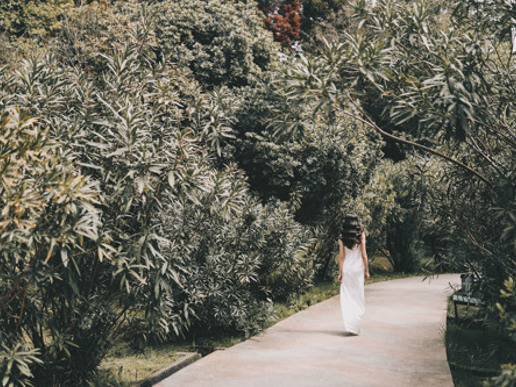 Article
Director of Ground Control, Kim Morrish talks with the Times Enterprise Network