Ground Control's 'Cycle to Work' benefit - An employee perspective
We spoke with employee Pete Wogan about how the scheme helped fueled his mountain bike passion.

We recently spoke with Ground Control employee Pete Wogan about how the 'Cycle to Work' benefit has helped fueled his mountain bike passion, and how simple the process of getting a bike was.
Pete's love of cycling has seen him compete around the UK, find new race day opportunities, and provide a fantastic opportunity to get out and enjoy nature.  
First of all, what is your role here at Ground Control?
I am Project Manager in Utilities, based in South Wales.
Why did you choose to use the 'Cycle to Work' benefit?
Well, I am a keen bike rider, but due to covid 19 and other financial issues, getting the bike I desired was proving to be a bit of a pipe dream.
However, when I joined Ground Control, I saw that the "cycle to work scheme" was in place I was keen to jump on that, not just for personal use, but as my job role involves getting out and surveying poles, there are plenty of occasions where a bike has helped improve my efficiency at work.
What did you need to do to get access to this?
It is simple really. Go to 'The Pulse' and the 'GC Perks Hub' and they have the cycle to work offer. This has a hyperlink that takes you straight to where you need to be.
Once you are logged you provide your location, and a list of approved dealers near you will come up. Simply check out the dealers, pick your bike (reserve if possible) and then it is just a few short forms for yourself and Ground Control to complete. It can take a couple of weeks as it includes department and financial approval, but once that's all done, you'll receive a voucher to be redeemed. I had mine within around two weeks (this can vary due to stock and supply).
An open question here, tell us more about your biking…
Well, I have always been a bike lover and a few years ago I dived right in and started racing!
If you are bored and have a moment, check out this link. It shows the different races I have competed in, and the results. Now, I am not the fastest rider, far from it, but as the sport I love is pretty risky, and so doing it whilst surrounded by others and having medical support on site and ready just makes sense!
But the biggest appeal is the friends you make and the contacts you make. It has lead me to being Chief Safety Marshal at some pretty prestigious UK mountain bike events including 'Steve Peats Steal City'. More recently I was chief at the 'GT Malvern Classic' - and they've already booked me up for next year.
So, if you love your bike or if you feel that a bike could benefit you at work, maybe a folding electric bike that you can chuck in your van or car, then why not jump on the C2W scheme, save yourself a huge chunk of money and let the fun begin!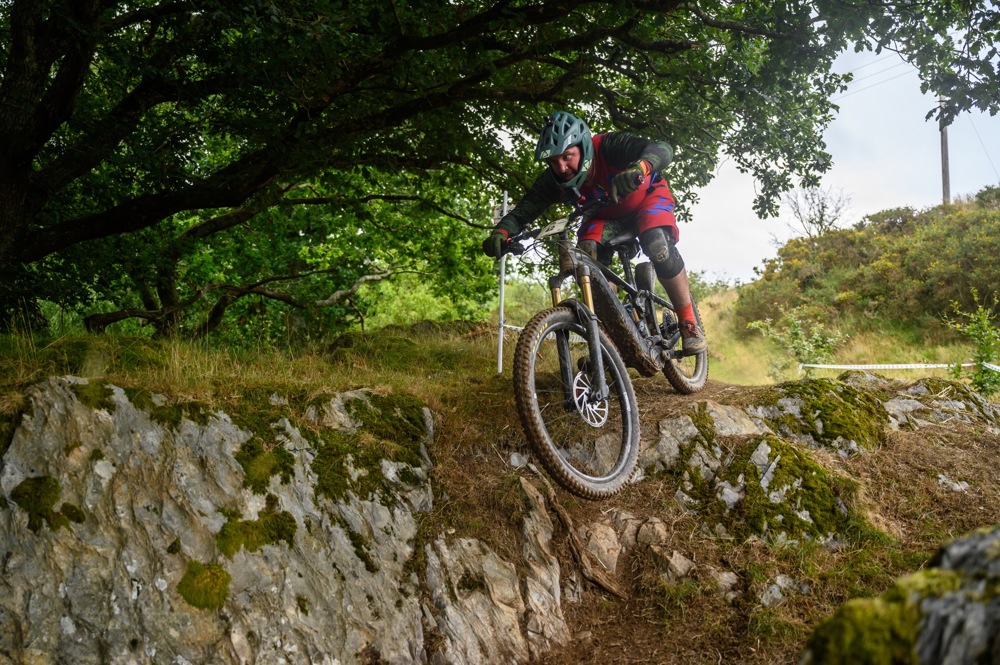 As a downhill mountain biker and someone who works in the field, the Cycle to Work benefit was perfect for Pete, supporting him to get the bike he desired and as a bi-product work more efficiently.
However, this is one of many perks available at Ground Control, including physical and mental health support, physio, a refer a friend bonus scheme and more!