Arb rail field team sets the benchmark
Health and safety best practice from arb rail field team, EA Formby Ltd

Railway arboriculture contractor EA Formby [NW] Limited, has set the benchmark for health and safety and professional development by hosting a safety stand-down training day at their HQ in Ormskirk, Lancashire.
As a specialist in arboriculture, vegetation, and tree management, EA Formby Limited supplies qualified field teams across the UK to Ground Control's Rail Arb (arboriculture railway PTS) division.
The event ensured that all team members responsible for tree works along the railway were up to date with safety procedures, as well as providing training and mentoring to newly qualified or aspiring climbers.
Led by company owner Eric Formby, the underlying theme of the day was 'safety first' assessing all climbers' competence and mitigating risk at every opportunity,
The day comprised toolbox talks, safety briefings, aerial rescue, and rigging demonstrations.
Reassessing teams' aerial rescue procedures was a key part of the training. By Law, this must be undertaken every five years but Eric Formby aims to host this refresher every three to six months to ensure that when his team is called upon in the unfortunate event where someone needs to be rescued, those team members ranging from trainees to those with over 20 years of experience are always ready to react.
John Mcilwrath, COSS, Project delivery manager at EA Formby Limited, delivered an in-house PTS (Personal Track Safety) training session. This prepares the new staff to take the course in the coming weeks and also gives those that don't work on the railway every day, a chance to keep their knowledge sharp for when they need it.
Team leader Alex Harvey gave a comprehensive session on chainsaw maintenance, ensuring teams understand the inner workings of a chainsaw and what to do if a chainsaw breaks down during operation.
COSS and Team Leader Michael Smith spoke about essential items needed in an emergency kit bag that the teams must have on every site. Michael also demonstrated the correct methods to apply a tourniquet and trauma bandages which are critical in this line of work.
Team Leader Jacob Price led the climbing demonstration for new team members looking to become qualified arborists. He showed them the equipment and covered the theory and complexities behind climbing. This included the many variations of harness, grip, and ropes that can be used. The demonstration was followed by a practical climbing session on a controlled, tried, and tested site nearby, supported by some of the experienced arborist climbers.
As a result of the day, everyone could walk away with peace of mind that all team members are competent in aerial rescue in the unfortunate event that they are needed, as well as new starters given all the support required to embrace a career in railway arboriculture.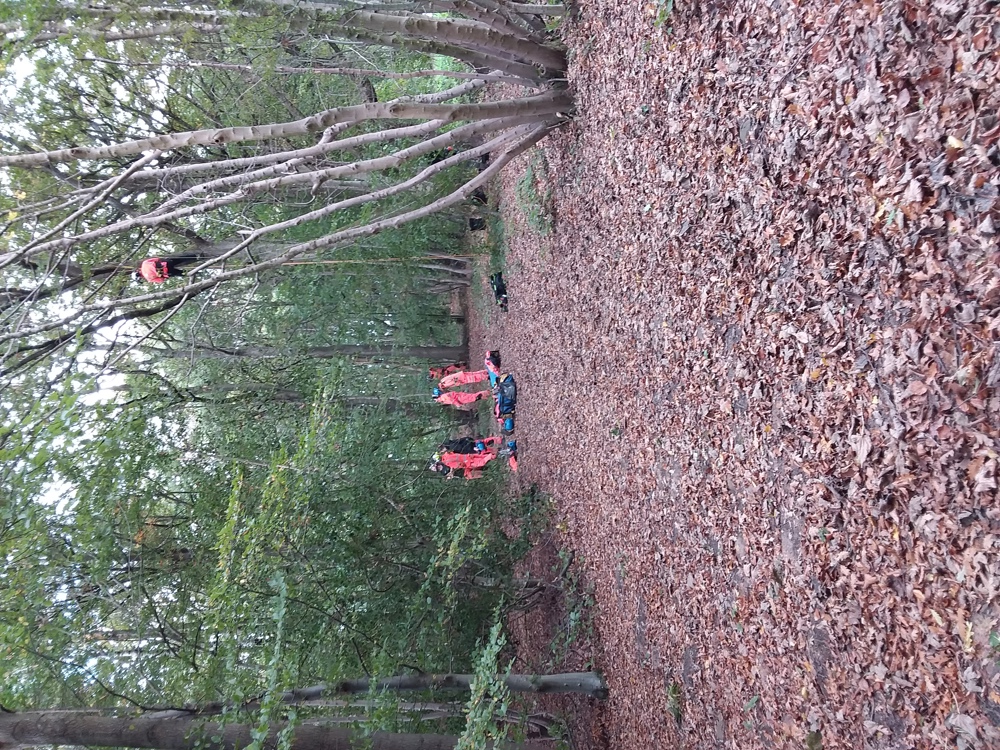 Eric Formby invited James Wolstenholme an Arb Rail Site Manager at Ground Control, who commented:  
"It is great to see partners like EA Formby Ltd using resources in such an effective way. Initiatives like this can help provide the absolute best specialists needed to keep our railways safe and operational. We encourage any team or business seeking to upskill their workforce in similar ways, to contact us."
Ground Control is always on the lookout for skilled teams like EA Formby Ltd. If this sounds like you, please contact our field team resourcing specialists, for information about available roles. Financial support is also available to help field teams with training, equipment, and vehicles.