Ground Control commits to becoming a Net Zero business by 2038

Today (6/04/23) we commit to becoming Net Zero by 2038, in line with targets submitted to the Science Based Targets initiative (SBTi) for validation.
The transition includes achieving interim targets in 2030 and clear methods to assess progress. This embodies the values we demonstrated in our biodiversity services and wider work supporting nature, including the Wildfell Centre for Environmental Recovery, and follows milestones in becoming carbon neutral and most recently achieving B Corp status.
In response to the urgent need to limit climate change, we submitted for validation ambitious targets to become a Net Zero business and a positive force for good for the environment. We are committing to a 90% absolute reduction in Scope 1 & 2 GHG emissions and a 42% absolute reduction in Scope 3 GHG emissions by 2030 from a FYE 2021 base year. By 2038, we aim to achieve Net Zero across our scope 1,2 & 3 greenhouse gas emissions in line with the SBTi requirements. These targets align with our values of credibility, authenticity and caring for the environment.
The Science Based Targets initiative provides a clearly-defined pathway for companies to reduce greenhouse gas (GHG) emissions, helping prevent the worst impacts of climate change and future-proof business growth. Targets are considered 'science-based' if they are in line with what the latest climate science deems necessary to meet the goals of the Paris Agreement – limiting global warming to well-below 2°C above pre-industrial levels and pursuing efforts to limit warming to 1.5°C. We made our formal commitment in 2021 and joined progressive brands like WWF, EOn and Royal Mail in committing to science based targets.
To achieve these targets, we will implement structural changes appointing board level sponsors for the initiative and consider strategic changes to our product offering and the operation of field teams. We will apply levers such as reducing waste and raw material use and switching out materials for nature-based, low carbon alternatives. Progress will be constantly assessed over time and the we will retain flexibility in applying different tactics in order to achieve our strategic goals.
We are also calling on the industry to remove obstacles to organisations looking to achieve science-based targets. These include a historic lack of government and industry investment in green infrastructure and technology such as Electric Vehicle charging points. A significant contributor to business' emissions is raw materials, so we support greater innovation in low carbon materials & designs and encourage heavy industry to shift to sustainable nature positive solutions.
Jason Knights, MD of Ground Control comments:
We are committed to being part of the positive change for nature and I am pleased to announce our company's commitment toward science based targets. However, we cannot do this alone - we will also be actively working with our clients and suppliers to collaborate on new ways to reduce emissions in our supply chains and transition to sustainable alternatives.
Sophie Stephens, Head of Environment & Sustainability at Ground Control added:
If we are to avoid a climate disaster, businesses need to rapidly take action to eliminate carbon emissions. As it stands, the global economy will fail to halve emissions by 2030 and reach net zero before 2050. That's why we are making early commitments to science based targets. Currently more that 2250 companies are validated and they are cutting scope 1 and 2 emissions faster than others in the industry. Decisive action like this is needed to reach the world's 1.5°C target.
Luiz Amaral, CEO of the SBTi concludes:
The SBTi is setting the global standard for science-based corporate target setting, filling an essential gap to unlock urgent and ambitious emissions reductions at scale.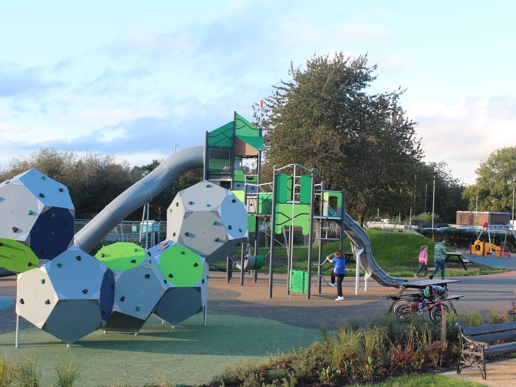 News
Sharing new play facilities with the community, right in time for half term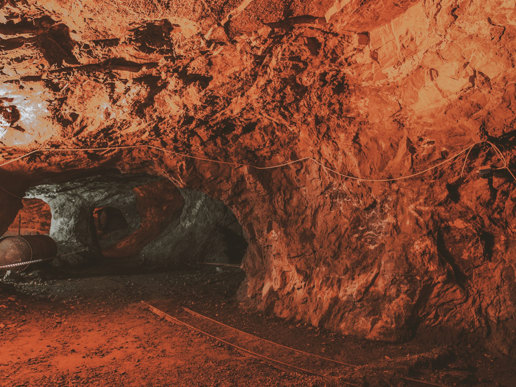 Article
Locally sourced, local delivery, local gains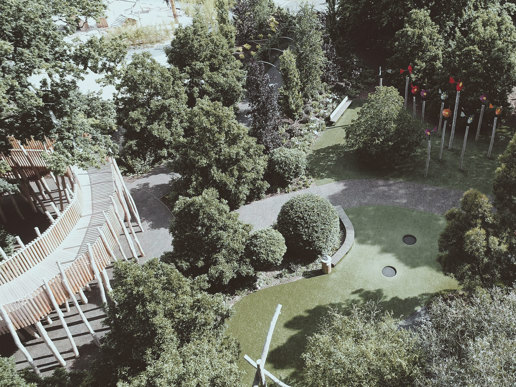 Blog
Daniel Grix, Landscape, Design & Energy Director, looks back at his first three months.