Introducing Zero Emission Gardening
London's Sustainable Gardening Specialists and Ground Control Field Team

At Ground Control our Field Team approach allows us to work with the very best local talent and provide nationwide coverage for our clients. 
As a UK first, Zero Emissions Gardening only use electric power tools, plant, and vehicles. All of which are powered by renewable energy from hydro-electric and wind sources. 
We spoke with Thomas Law, Director at Zero Emission Gardening (ZEG) to find out more about 'Zero Emission Gardening' and to understand the partnership between London's Sustainable Gardening Specialists and Ground Control.
What services do you complete on behalf of Ground Control?
At ZEG we have a range of services that 'don't cost the earth' from garden and grounds maintenance, to tree maintenance and planting services. For Ground Control we focus on traditional grounds maintenance and operate in Waltham Forest and surrounding areas on sites such as banks and supermarkets.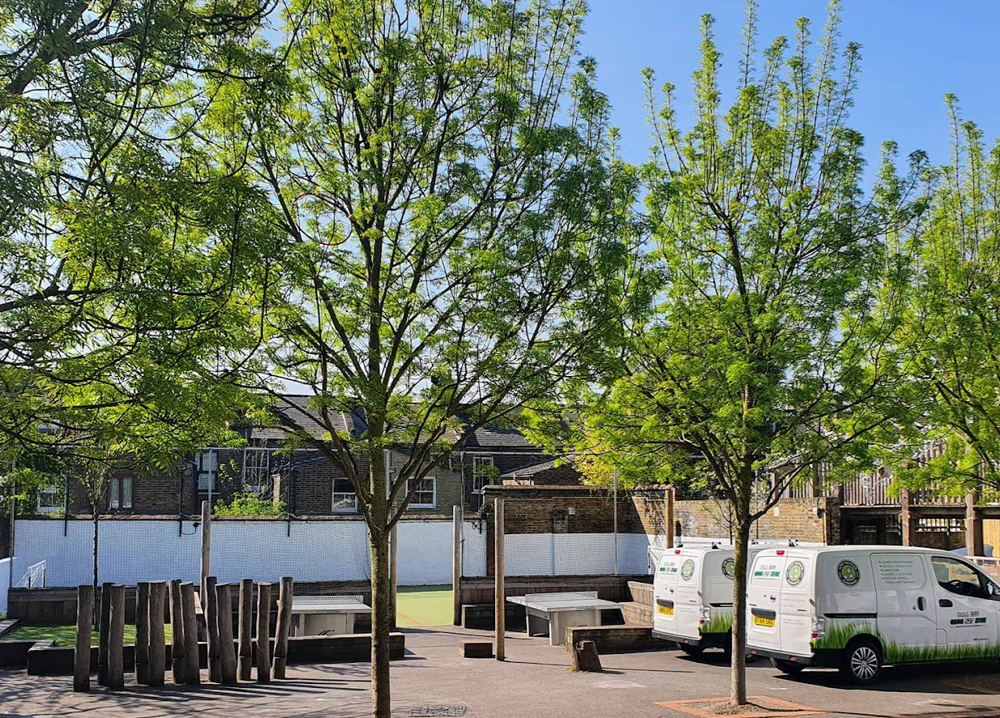 Tell us about your Zero Emission Journey and the origins of ZEG
Rather than a switch to electric, we established ZEG with a zero-emission mission. When my father's company was bought out there was a stigma surrounding electric tools and vehicles. When starting ZEG we wanted to challenge this. 
Like with all equipment, when you use the right tools for the right job, there are no issues. This is the case with electric tools.
I also investigated the emissions of small off-road engines, such as those found in lawnmowers, and found the level of pollutants emitted from them was the same as considerable distances traveled in non-electric vehicles. The paper from the California Air Resources Board found similar results in leaf blowers and loads of traditional grounds maintenance and gardening tools. 
From the research, I couldn't find a company spearheading zero emissions in the grounds maintenance space and with this in mind, the company began in 2019 with a small electric fleet, growing to a team of 16 people from administration and office staff, to on-the-ground operatives.  
What challenges have you experienced in 'going electric'? 
The main challenge is planning for work whilst also planning for the unknown. We need to have tools and vehicles charged for the jobs they are about to undertake, but also need to have backup batteries and routes should we need to charge on the go.
This is a challenge to make sure our scheduling is optimised and to ensure our customers are left without a service, however, this is now one of our strengths. As a business, we are able to know and understand exactly how every part of our business operates, and this is a real benefit for measuring our ROI.
For those nervous about a switch to electric vehicles, I collected a short-range EV van from Bolton and successfully and easier navigated back to London using apps such as ZapMap.
What other environmental practices do you undertake?
Beyond our electric tools and fleet, we have several practices that we undertake:
We separate green waste so this can be taken from sites and turned into mulch.
Our cutting areas are propagated back to clients free of charge.
Our business and benefits encourage our staff to continue the ZEG ethos with recycling practices across the office and encouraging cycling and sustainable transport.
My recommendation for a starting point and easy win for anyone is to switch to a green energy tariff at work and home.
As a result of our zero emissions approach, there is also a substantial reduction in noise pollution, which is ideal for schools, healthcare, housing, and public works.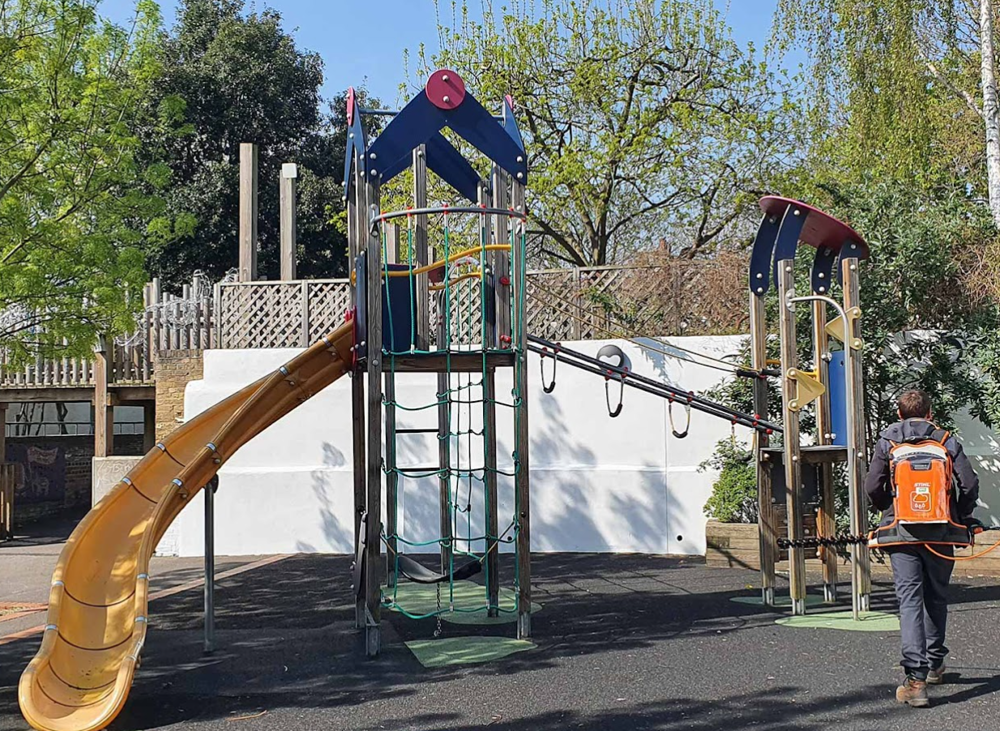 Finally, tell us a little more about your business and team…
We focus on what we do well whilst making the planet a better place, with our USP focusing on quality and zero emissions.
Our quality comes from a team of qualified horticulturists and experienced administration staff who ensure we complete high-quality works on time to protect and raise our reputations. The team here is supported by a job management and tracking app that ensures quality with before and after photos and a load of features to keep us compliant.
On the zero emissions side of our USP, we want to become nullified and would love this approach to be adopted industry-wide. We would welcome and support others to make the changes and also offer their services in a planet-friendly way.