IRATA arb teams clear grade 2 listed rail tunnels
IRATA rope access specialists complete complex vegetation clearance at Liverpool Lime Street's historic tunnel portals

The 1836 Lime Street Station tunnel comprises two rail tracks, is 1.13 miles long and was bored under a metropolis from Edge Hill junction in the east of the city to Lime Street.
In the 1880's the tunnel was converted to a deep open cutting of four tracks wide.
The recent challenge was to remove problematic vegetation that was growing out of portals where the day light is and falling onto the tracks.
Led by Contract Manager Carl Simpson, Ground Control enlisted IRATA rope works expert Eiger Access and several other specialist teams to facilitate the rope access works.
Carl, who managed critical safety competence and supervision, worked with Eiger to build task briefs and work plans to enable the safe delivery of works in line with the COP and industry best practice.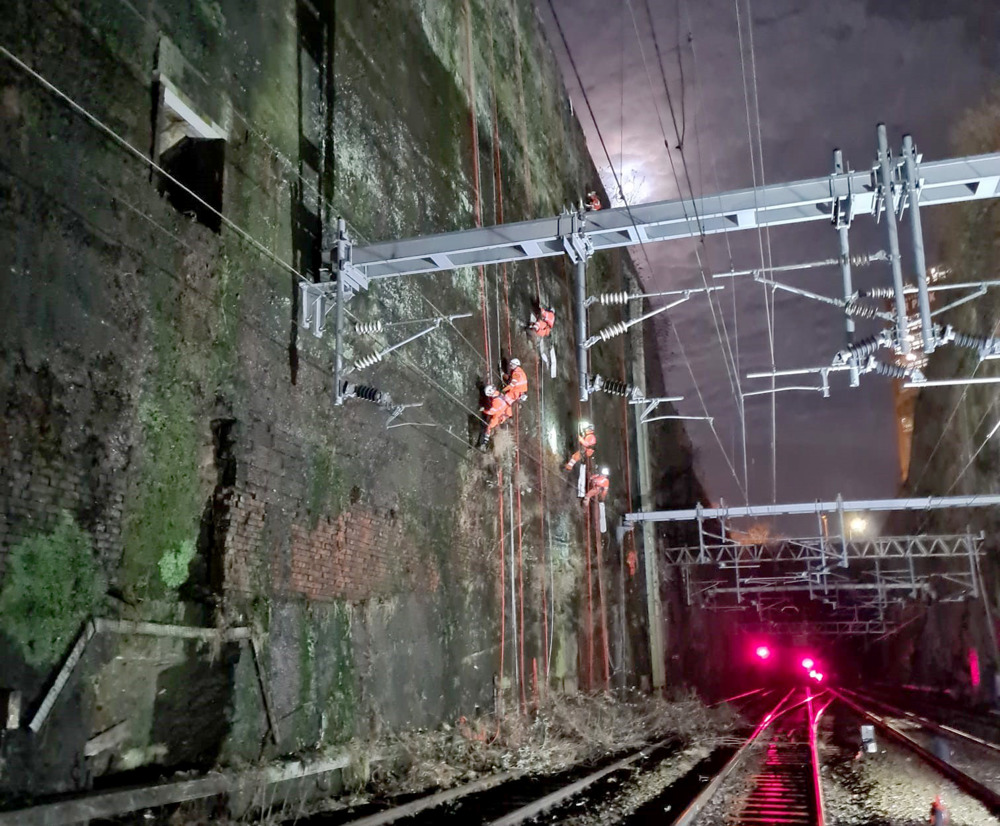 IRATA rope access works
Commenting on the rope access teams, Carl said:
"The rope access teams were a joy to watch throughout this Saturday night in Liverpool. As the works must take place under possession conditions with all overhead line equipment isolated, the individuals will make 2-3 drops a night, performing individual drops to clear a swathe which could last about an hour, before returning to the top and then moving onto the next section. The teams' power and skill ensured the project was completed on time, without disruption to the railway or the environment."