Ground Control acquires JW Crowther & Son to consolidate its position as the UK's largest private gritting operator
Acquisition cements Ground Control's position as the UK's biggest private gritting company

8th January 2020
- acquisition cements Ground Control's position as the UK's biggest private gritting company
- gritting operations boosted by 25% to 8,000 sites across the country
- lengthening client list includes three of the country's four biggest supermark
Wednesday January 8th 2020: Billericay, Essex – With the cold winter months upon us, external maintenance and commercial landscaping provider Ground Control has cemented its position as the country's biggest private gritting company and winter maintenance provider, with the acquisition of JW Crowther & Son, known as The Gritting Company.
Over the past 160 years,  the company gained a reputation for outstanding customer service by develop its capabilities and people whilst focussing on its core businesses of gritting, street cleansing and excavation. Last year the company generated turnover of £7.3m, whilst the previous year "The Beast from the East" saw exceptional revenues of £12.9m as demand drove the need for The Gritting Company services.
The deal further consolidates Ground Control's position as the UK's largest gritting and winter maintenance supplier. The scale and expertise of its operations – together with its industry-leading commitment to environmentally sustainable practices – continues to provide certainty for the company's expanding customer list.
The investment will immediately boost the company's gritting operation by 25 percent and means it will now service over 8,000 different locations – including three of the biggest supermarket groups – all of whom rely on Ground Control's expertise to make their sites accessible and safe in the event of inclement winter weather.
The union of these two family-owned businesses offers the opportunity to combine our extensive knowledge and expertise with innovation and technology to further develop our service offering and ensures we can achieve consistently exceptional customer service in a rapidly changing industry.
said Simon Morrish, CEO of Ground Control.
JW Crowther is a well-respected competitor in the winter maintenance industry and bringing them into the Ground Control family significantly increases our winter maintenance capabilities across the UK. The combined infrastructure, people and innovative systems of our companies and the joining of two very experienced teams expands our ability to offer customers a worry-free solution for their business continuity needs. Combine this with a comprehensive suite of products and services and what we have is a market leading winter and exterior maintenance capability that is available to all 24/7.
Nigel Crowther and Paul Crowther, both owners and directors of JW Crowther & Son since 1997, will remain with the business for a transition period to ensure a smooth handover.
We wanted to find a buyer who understood and respected our business and could continue to drive it forwards following our departure, as well as ensuring our colleagues and customers were left in safe hands.
said Paul Crowther.
Ground Control's focus on the customer, health and safety and the wellbeing of their employees, combined with their passion for the environment, made them the obvious choice.
I am looking forward to working for Ground Control and the opportunity to expand our existing service.
said Michael Crowther, Sales Director of the Gritting Company.
By joining our experience and technology, and through Ground Control's range of services, I believe we can create real extra benefits for our existing and new clients.
Ground Control heads into 2020 with the business continuing to flourish across its variety of award-winning services including grounds maintenance, design and landscape construction, arboriculture services and of course winter maintenance.
The acquisition of JW Crowther & Son comes in the middle of the critical winter season and importantly for all of Ground Control, the Gritting Company, and JW Crowther customers it continues to be business as usual.
concluded Simon Morrish.
Over the coming months we will assess the combined strengths of both organisations. Our aim is to exceed our stated value of 'We Deliver Outstanding Customer Service' by leveraging both team's skills and experience to create improvements as we integrate the operations. In addition, we will continue to explore opportunities for growth that benefit our customers and our people. These are exciting times for Ground Control.
More About Ground Control:
Ground Control's winter maintenance service includes gritting & snow clearance across private and public sectors. Offering a planned preventative or a reactive service tailored to client's specific needs, Ground Control also provide 24/7 emergency cover, as well as live reporting so customers are able to track the progress of the service they receive in real-time.
It was this platform that saw Ground Control receive the highly coveted 'Queen's Award for Innovation', which recognised the significant contribution this application of technology has on servicing its customers.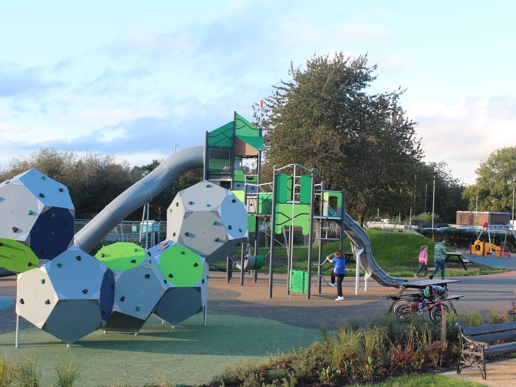 News
Sharing new play facilities with the community, right in time for half term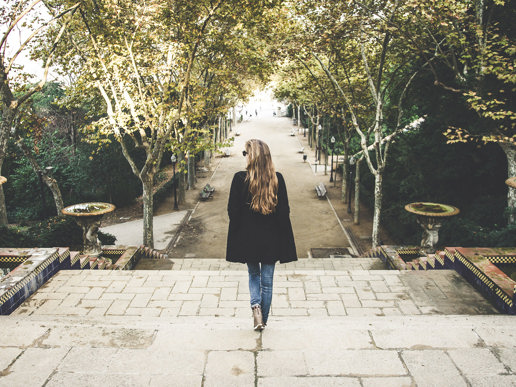 News
The winners for Pro Landscaper's 30 Under 30: The Next Generation have been revealed
News
Our tips for avoiding slips, trips, and falls at facilities this winter