A wildly extraordinary day
A visit to Knepp Wildland
It wasn't long before we were stepping out of our electric ride into an old converted barn with a sense of excitement and anticipation. Our mission, which we had  gladly accepted, was to go wild in the middle of West Sussex. For here laid before us was the reality of a vision made some 20 + years ago. Could a 3,500 ha heavy clay lowland farm be left to nature and succeed against all the odds?
 Since then, nature has indeed been very busy. So much so that we had to restrain our tendencies to cut back, trim and tidy. It was time to open our senses to a natural world where storks spiralled on lofty warm thermals. Their relatives clacking loudly high up in nearby precarious nests overlooking bemused and delighted glampers.
Large, soil turning herbivores had created a patchwork of bird song filled wood pasture. Home to a growing population of Turtle Dove, Purple Emperor Butterflies and curious ecologist. Of course, no safari would be complete without an encounter. From out of the  undergrowth ambled a purposeful, 'wild boar' like Tamworth pig and three piglets. They were on 'their' path. We were in the way. 'Can't you read the signs' she must have been thinking. And there it was 'No Entry. Wildlife Only!'
The latest residents were much more elusive. But there was evidence. A gnawed tree stem passed from hand to hand at the waters edge of a restored wetland. Somewhere, deep in undergrowth alive with dragonflies was a shy animal beavering away.
Charlie Burrell was our intrepid pioneering rewilding guide. Love for this estate, his wonder filled story. Sharing their natural discoveries, his joy. An extraordinary and inspiring day. One that filled us with many more questions that we hope to have answered, in time, at Wildfell.
- Evergreen Fund Team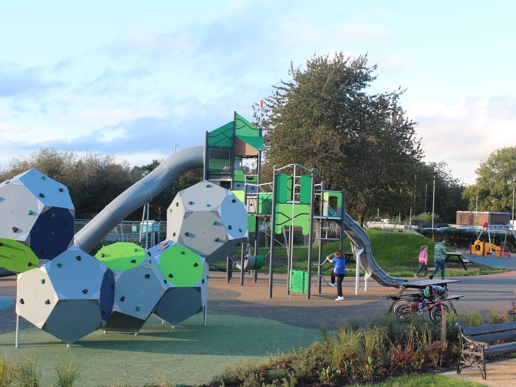 News
Sharing new play facilities with the community, right in time for half term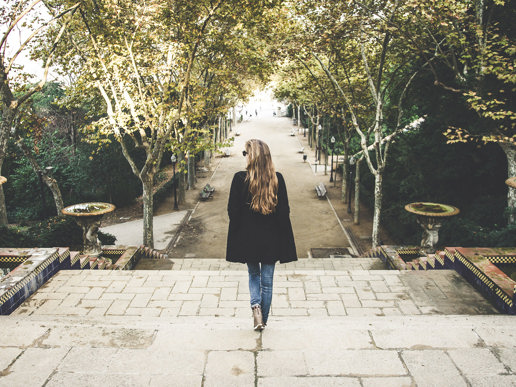 News
The winners for Pro Landscaper's 30 Under 30: The Next Generation have been revealed
News
Our tips for avoiding slips, trips, and falls at facilities this winter