Embracing change with new Ford E-Transit
Our innovations and investments continue with delivery of new EV vans

At Ground Control we are continually investing in a sustainable future and working towards a fully electric fleet, with EV vehicles and electric plant in operation where possible. This is all part of our wider commitment to non-polluting solutions and carbon neutrality.
Recently, we have taken delivery the next step with our first batch of E-Transits and we are gearing up to roll them out into our everyday operations, starting with in our grounds maintenance division. We will also be using one van as a showcase vehicle to highlight the potential of EV vehicles to teams across the UK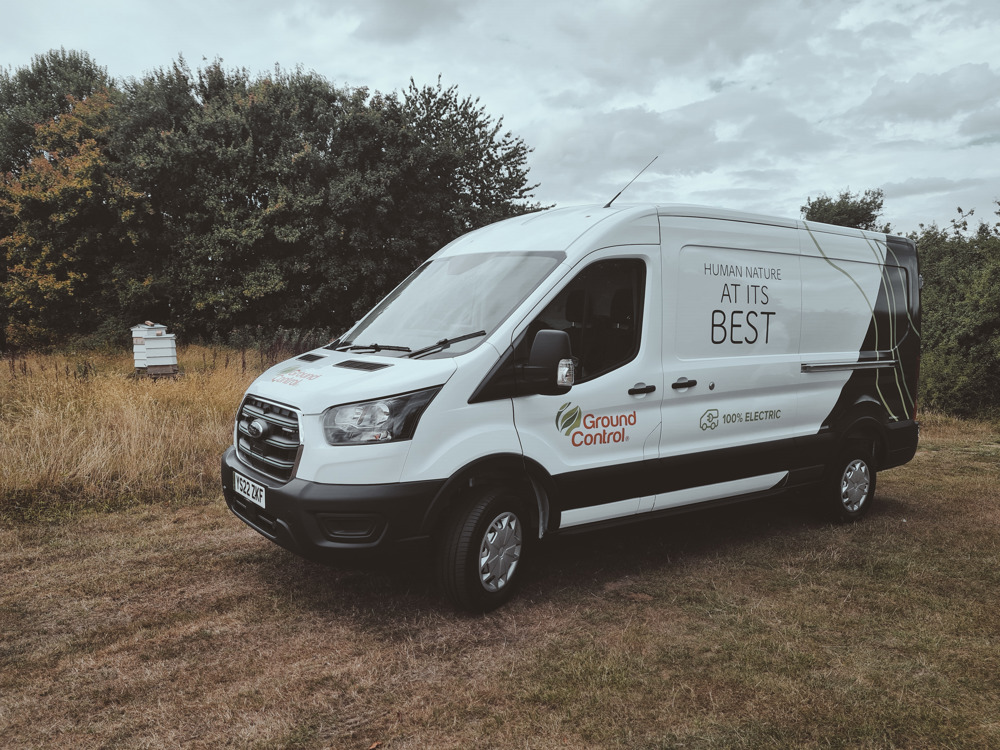 Jay Hancocks, Maintenance Director commented:
This is a great chance to showcase that transition to EV work vehicles is not only positive for the environment but also a great solution for day-to-day delivery. Very importantly by demonstrating EV works for our industry, it also helps encourages others to take a step forward in moving away from ICE work vehicles.
The Ford E-Transit is a game-changer for the commercial electric vehicle market, and at Ground Control we're excited to put the van's innovate features into action. Features includes:
Long range: A new longer range of nearly 200 miles means our locally-based teams can complete works without disruption.
Lower maintenance: Lower maintenance expenses help deliver an estimated 40% savings in service costs versus diesel models.
Fast recharger: 100% recharge can be achieved in 8 hours. Which means an overnight charge can support a full day's work – with multiple options to charge 'on the go'.
As carbon neutral company with B-Corp status, we are proud to continually show Human Nature: At Its Best with  updates around our innovation. Building on our Tesla fleet with the Ford E-Transit is an exciting next step for Ground Control and for our industry.