Clean Air Day
Our work for a clean air future
Clean Air Day is the "UK's largest air pollution campaign, bringing together communities, businesses, schools and the health sector" with the aim focusing attention on air pollution, increasing public understanding and showcasing a clean air future. 
To ensure a clean air future with zero emission vehicles supporting the growth of nationwide EV infrastructure is essential. Last year Simon Morrish, Ground Control CEO, spoke in the Times Enterprise Network about "Why electric vehicles hit the spot" and our moves towards and all electric fleet.
Tom Goodman (EV Senior Operations Manager) commented:
To create a cleaner air future, it is essential that we work with businesses, developers and planners to install an EV charging infrastructure that can meet the needs of future road users
To achieve this we support businesses with the installation of EV chargers that will grow the nationwide infrastructure and enable electric cars to be a viable option for more and more people. Our 'clean air' work is showcased throughout Ground Control and supported by our desire to leave the planet in a better place than we found it.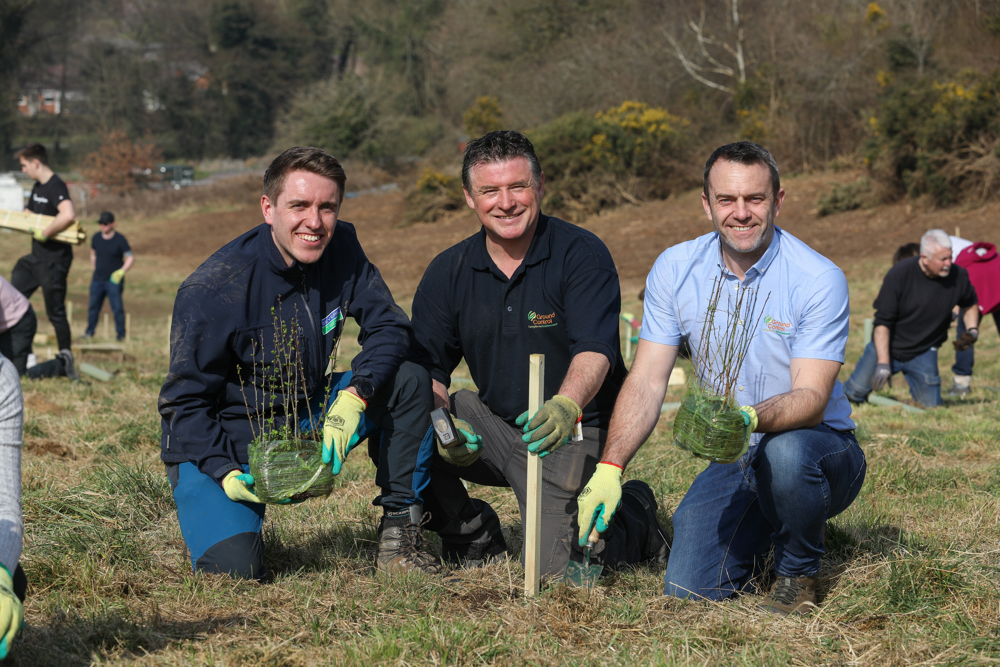 Sustainable housing developments are key to creating clean air spaces. With considerations for woodland management, wildflower meadows all in our phase one works at Waterbeach Barracks. This will be followed by our Electric Vehicle (EV) teams in phase two who will be installing chargers in the 'Sustainable Travel Hub', which will also include landscaping and planting over 1,200 trees.