Keeping up our clearances
Our Winter Maintenance Operations Director, Jay Hicks, explores what resilience means to us in winter

Barring one place where there was an access issue, last year we didn't have a single instance of a site not being serviced due to lack of teams, salt provisions or anything else that's our responsibility. And that's due to the measures we put in place to ensure resilience in winter.
For us, resilience means making sure the service we deliver to more than 10,500 sites is seamless and our clients can rely on us. In practice, that entails having a secondary team on hand for each of the sites looked after by our field teams in case they cannot provide that service. And it was something we had to call on last year during the pandemic when we had to shut down our Leeds depot due to a number of the team contracting Covid-19.
The general process is that the field team responsible for a site notifies us they are unable to complete service through our 24/7 helpdesk and we re-allocate that site to another field team in the local area. But given we have two elements to our winter maintenance services – gritting and snow clearance – we need to build in an extra layer of resilience. All our field teams also cover snow clearance 99% of the time, but that's not practical for our larger teams that have site numbers running into the hundreds. To pick up the slack, we have a network of around 100 or so dedicated 'snow only' support teams that are allocated a proportion of those sites.
This is a critical element of our service, because most of the time we're just gritting and that's much less noticeable than snowfall. When the snow starts falling, that's when the high volumes of calls start coming in and when we really need to prove our worth. Having these resilience provisions in place means we maintain our high professional standards throughout the season and stands us in good stead when it comes to renewing the contract.
Our resilience also entails making sure we've got enough salt to carry out our service and sufficient reserves available in the rare eventuality our salt suppliers can't deliver to us. As well as contracting our field teams to hold at least 20 nights' worth of salt at any given time over the winter, we established five emergency salt depots in May 2020 that hold 7,500 tonnes in reserve. Should a team be running low and our suppliers are unable deliver, we have our own haulage network and reliable supply to uplift those salt stocks, meaning we can deliver whatever the weather.
It's not just about service, either. Through our salt procurement efforts, we're also helping Ground Control become more sustainable too. In the last three years, we've prevented more than 170,000 25kg plastic salt bags and nearly 4,000 one-tonne dump bags from going to landfill by converting field teams to a loose salt format. And this coming season, we expect to save a further 10,000 25kg plastic bags and nearly 800 dump bags through this initiative. That makes financial sense – bags are far more expensive than loose salt – and environmental sense too, because it's the equivalent of five tonnes of waste that is no longer going to landfill.
Ultimately, resilience is about making sure Ground Control is in the best possible shape to cope with whatever the winter has to throw at us and can carry on delivering great service and peace of mind to our clients.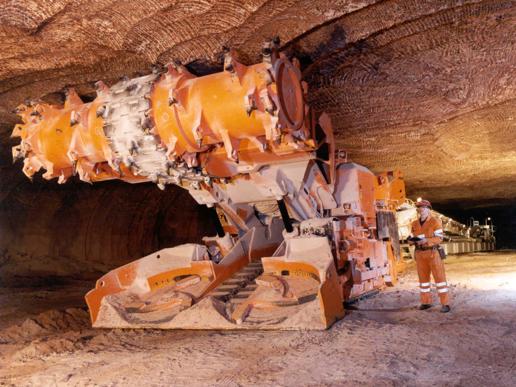 Article
A fascinating history of the salt we use to grit your sites.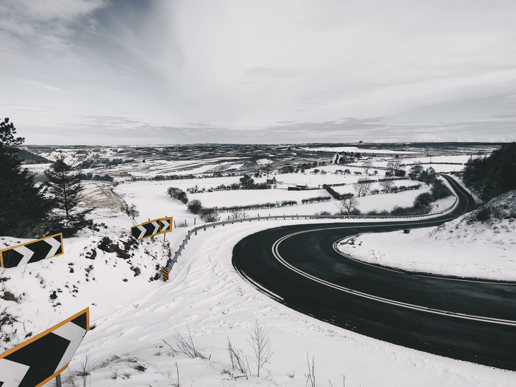 Blog
Keeping you going in winter, with local know-how. By Lauren Matthew, Winter Maintenance Regional Manager, North Scotland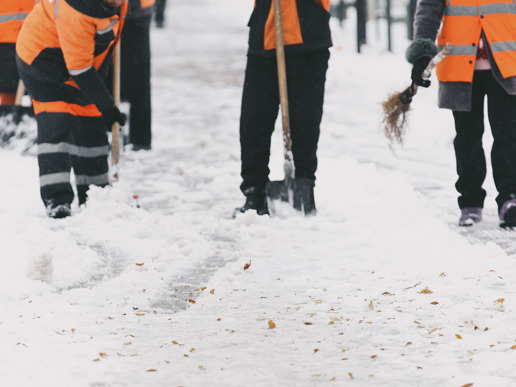 Blog
Our Winter Maintenance Renewals and Mobilisation Manager, Jennie Brown, shares some secrets to her successful mobilisation process