Introducing the GC weatherman
As a nation that loves talking about the weather, we are pleased introduce weekly weather updates from our in-house meteorological expert.

As a nation that loves talking about the weather, Ground Control is excited to introduce weekly weather updates from our in-house meteorological expert who is not only qualified to talk about the weather but to make decisions for our winter maintenance services on its behalf.
We speak to the weatherman himself, Peter Brown, Commercial Operations Manager, for winter maintenance at Ground Control about this accolade and what it means for our gritting and snow clearance operations and customers.
Hi Peter, congratulations on becoming a weather decision-maker. Tell us more.
"This year I achieved a Certificate of Professional Development in Winter Services Decision Making from the Institute of Highways. It's the only accredited UK course for Winter Services Decision Makers and Managers. The certificate has received endorsement from the Department for Transport and provides an industry benchmark.
The course is structured around advice and codes of practice from "Well Maintained Highways", the NWSRG guidance, meteorology, and ice prediction systems, and is delivered by leading industry professionals.
This means I am qualified to talk about the weather and apply it to the real world. In this case, providing our customers with the most accurate forecasting insights and adapt their service plans accordingly to give them industry-leading value and service."
What have you learned?
"The course has verified my competence in all key winter service disciplines including law, code and policy, record keeping, winter service plant and delivery, severe weather and snow response, winter communications, winter road meteorology, ice prediction systems and monitoring, and decision making."
 How does this enhance your role and what you bring to the service?
"The accreditation qualifies me as a winter services professional who is responsible for policy and decision-making within our winter maintenance service.
I have been a winter services professional for 13 years, working with recognised meteorological forecasting partners to provide a proactive service to our clients. I now have the authority to make decisions based on weather data on behalf of our customers first-hand, cutting out the middleman. It provides further endorsement that our winter services are the best they can be. We knew this anyway and I'll continue to deliver the operation for our business using a system that we know works. However, this accolade allows us to communicate more effectively with customers, giving them confidence and reassurance through unrivaled advice and proactive winter services they can trust.
With the UK population and cost of living increasing all the time, transportation routes just get busier and busier which is why winter services are assuming greater professional and political significance. I hope, having a weather decision-maker in-house, will help show our customers how seriously we take this.
We have always used data from the UK's trusted meteorologists including DTN, and the Met Office (for which Ground Control is accredited as a Gold Service supplier), so we know that our forecasting data is as accurate and reliable as it can be. As an accredited weather decision-maker, I am qualified to take this further and use this intelligence to make decisions across the whole winter maintenance division and supply chain; from help desk operatives, field teams, and contract managers, and even provide accurate weather data and subsequent recommendations to the C-suite."
Can you share some examples of typical scenarios where our GC weatherman can really make a difference?
"The meteorological intelligence I provide and the advice I give based on this will ultimately make Ground Control even more resilient to any type of weather event.
I can inform our 24-hour help desk in more detail about upcoming weather events and grade the level of severity. I can inform the help desk, so we know before anyone else does that all hands-on deck is needed.
I can report on the extent of predicted snowfall too. For example, is it likely to settle?  If not, is it adding to conditions that will cause extra risk? This is a crucial insight for operations, so we know what equipment and resources to deploy at what sites.
Duration of weather events is another area I can add value to. I can answer questions like will it last days/weeks? Will it move swiftly from north to south, east to west? Are our local teams ready with the correct snow-ploughing equipment?
As we work nationwide, it's so important to be aware of weather events in advance and know how each client will be impacted, and what to do for them. Our regional management structure and local field team model help us maintain the personal service and local touch our customers love; whilst benefitting from a UK-wide network of intelligence – something that I am looking forward to contributing to further through weekly, nationwide forecasting."
What can we look forward to?
"Our customers can enjoy weekly weather updates from me, based on the forecasts we receive from our weather forecasting providers Met Office and DTN. 
As a nationwide provider, I'll of course be covering the whole of the UK as many of our clients have multiple sites nationwide too.
My reports should give them a comprehensive overview of what to expect and peace of mind that we are on the case.
Look out for a few guest reporters too, live from our regional depots in Scotland, Wales, Yorkshire, the Midlands, and many more locations we cover across the UK."
Apart from being a winter weather expert, do you have any other hidden talents?
"Yes, when the working day is done, I like to think of myself as a bit of an actor and I perform in local musical theatre productions. I am a passionate chairman for a 100+-year-old society in Southend-On-Sea, South Essex, where you can occasionally see me unleashing my creative energies alongside other local emerging talents. I am used to learning my lines, so I should hopefully deliver a compelling forecast that puts people on the bright side of the typically dull weather this time of year.
Who knows, maybe I'll also burst into the odd weather-related song! Or maybe you'll see me on Anglia News and Weather next?
Stay tuned for Peter's weekly winter weather updates…
News
Our tips for avoiding slips, trips, and falls at facilities this winter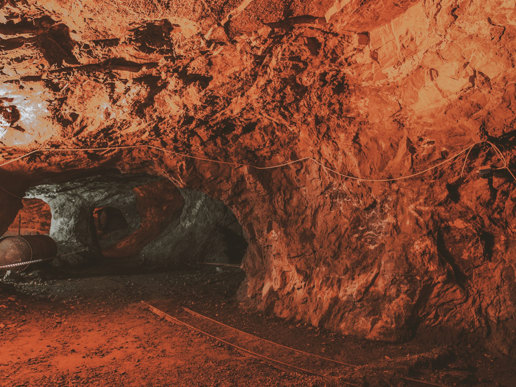 Article
Locally sourced, local delivery, local gains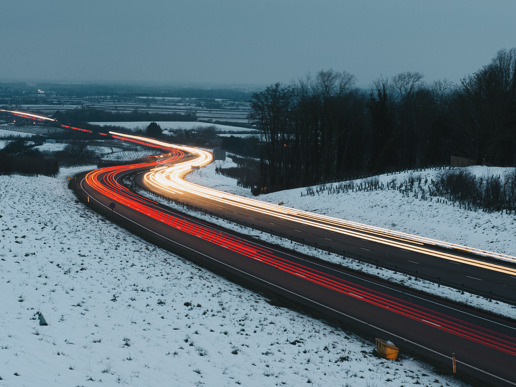 Blog
Winter Maintenance Head of Client Services, Ana Mantovani on how an outside-in approach that listens, adapts, and continuously improves, is what keeps our customers coming back for more.