Green Gains Live to return in July
Ground Control's flagship biodiversity event set for second summit


We are thrilled to announce that our second Green Gains Live event will take place on Thursday 14th July, in Billericay, Essex. Building on the success of last year's inaugural summit, the 2022 event will further extend its reach by welcoming attendees from across the UK both live and online, blending the best of the in-person event experience with live stream benefits.
As Ground Control's flagship biodiversity event, Green Gains Live will once again reunite landowners, corporate leaders, biodiversity experts and public bodies with the aim of working towards one common goal: to reverse the decline in the UK's natural environment. Ground Control's overarching vision for Green Gains Live is fully in line with the objectives of the government's 25-year environment plan, Natural England's Nature Recovery Network, The Wildlife Trusts' 30 by 30 project, and many other initiatives.
Designed to be an inspirational but accessible knowledge-sharing forum, the key objective of Green Gains Live is to help participants turn ambition into action, and serve as a showcase of best practices for nature-positive land management.  Addressing biodiversity decline is everyone's responsibility. Our belief in – and commitment to – Human Nature: At Its Best underpins our corporate mission to 'create, maintain, sustain'. As a pioneer of positive environmental change, we want to lead by example in nurturing the many spaces that bring people, places and the planet together – and leave the world in a better place than we found it.
Explore the highlights of the inaugural Green Gains Live event here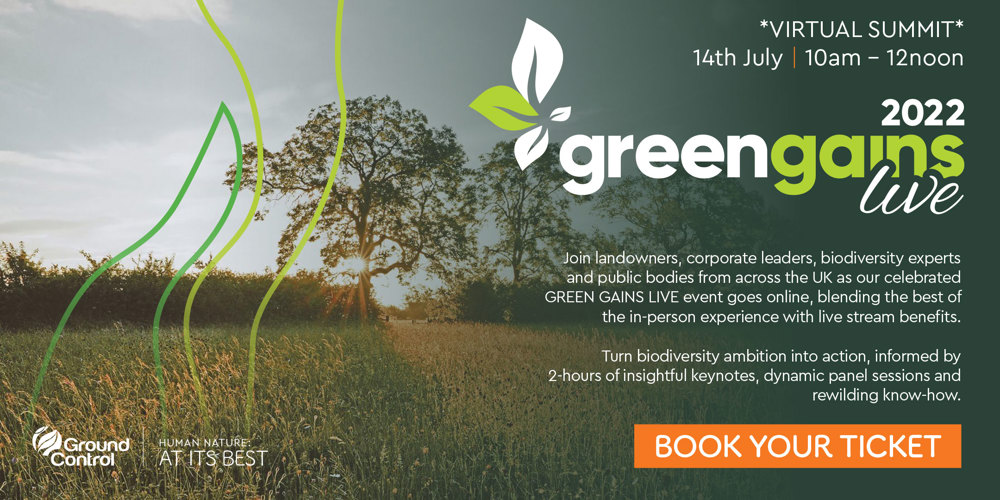 The themes for Green Gains Live 2022 are rewilding for nature, how to deliver Natural England's Nature Recovery Network, and environmentally conscious land management. The one-day event will incorporate a morning of insightful keynotes – led by Tony Juniper CBE, Chair of Natural England – plus dynamic panel sessions and guided ecology tours. There is already an impressive line-up of event speakers confirmed, including representatives from Severn Trent, Lower Thames Crossing, Bunloit Rewilding Project, Make it Wild and Ground Control's own Wildfell Centre for Environmental Recovery. Other event highlights include:
Guided ecology tours of Little Cowbridge Wood, Ground Control's 35-acre Green Gains site
'Walk and Talk Workshops' on woodland creation, meadow restoration, orchard planting and habitat creation
Campfire chats with sustainability leaders from the UK's biggest landowners
Leadership talks from the UK's foremost environmental recovery experts
Our habitat is under threat as never before, and we are now facing a critical window of opportunity," notes Ground Control Director Kim Morrish, the driving force behind the creation of Green Gains Live. "The good news is that, collectively, we can all make a difference. Now is the time for everyone to play their part in contributing to positive environmental change, protecting the natural environment, and promoting biodiversity. Going forward, we need to come together to pursue an ambitious, impactful and above all, collaborative, approach. We all have a valuable contribution to make – and no landowner is too small to make a difference.
Kim Morrish, Ground Control Director and the driving force behind the creation of Green Gains Live.
We cannot and should not do this alone, nature belongs to everyone – and everyone should contribute to its recovery.
 Tony Juniper CBE, Natural England Chair and Green Gains keynote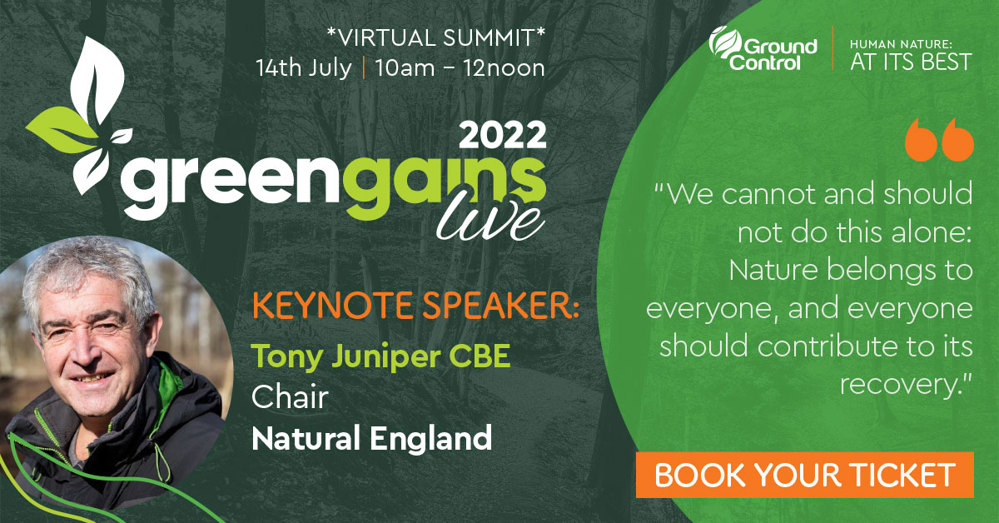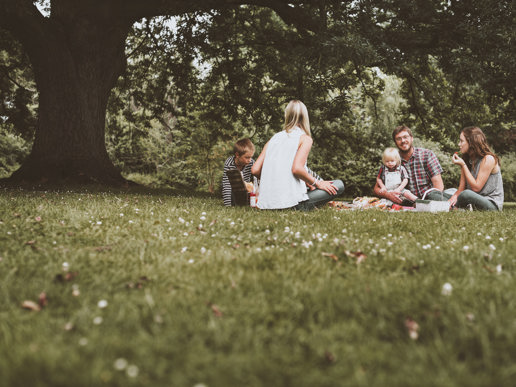 News
We win the award for Sustainable Company of the Year at the 2021 Pro Landscaper Business Awards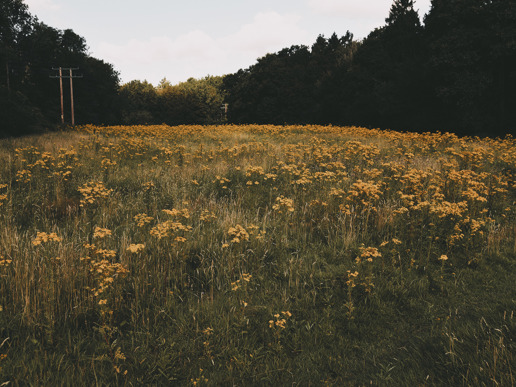 News
A 296-acre site, dedicated to helping landowners unlock the potential of their under-used land for nature's recovery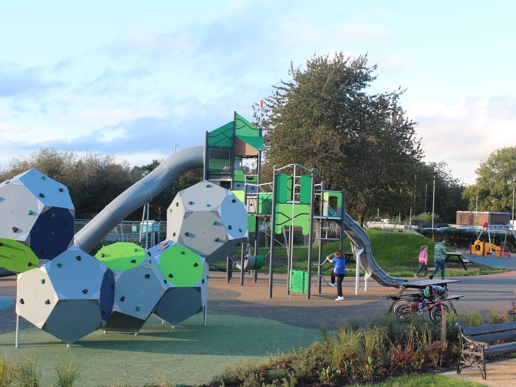 News
Sharing new play facilities with the community, right in time for half term 
caseStudy
Little Cowbridge
An in-house project creating over 22 acres of new woodland from existing pastureland in Essex with over 22,000 native trees and shrubs planted to create a new, multi-functional, broadleaf woodland
Read more