Fixed pricing in a climate of uncertainty
As a facilities manager or managing agent, the decision about whether to fix your winter maintenance costs could be one of the most important budgeting decisions you make this year.

It's a question we're all familiar with – especially when it comes to mobile phone contracts or energy bills – which is better: fixed contract or pay-as-you-go?
Many of our winter maintenance clients in the facilities management and managing agents sector face a similar dilemma when deciding how to structure their contracts ahead of the coming winter. And as with energy and mobile phones, the answer depends on a range of factors.
For some smaller operators, pay-as-you-go is often a preferred option. It means a customer is not tied to a level of spending that, should winter be mild, the costs are perceived to be greater than if they had paid per visit. With two relatively mild winters in a row now behind us, and all the discussion of climate change, the uncertainty of fixing your costs while wondering 'will it be cold' is understandable.
So while some businesses are willing to consider the risks associated with the weather in the hope of keeping costs as low as possible, we understand what most facilities managers and managing agents value is a certainty. That's especially the case for multi-facility operators whose tenants desire a predictable cost and where operators need to be able to guarantee facilities are safe in winter. In these circumstances, entering into a multi-year fixed contract is a wise decision
With a multi-year, fixed-price contract, the service is delivered as required by the weather forecast.  As a customer, there is no need to be concerned if you can afford a visit, which is sometimes a concern in borderline weather conditions. While over the previous two years, it's possible those on a pay-as-you-go contract would have paid slightly less, over the length of the contract – particularly when a hard winter strikes – those differences will likely fall away. What fixed contract clients get is the peace of mind that, no matter how bad the weather gets, they are covered. And they don't need to worry about whether or not to pay for an extra visit or monitor the weather forecasts, because we take on that responsibility as part of the fixed contract.
As part of their budgeting process, property managers have a provision and set their winter maintenance in advance of an upcoming season. If they are on a pay-as-you-go contract and there is another mild winter, they may spend less than that provision, meaning more money is available for other services or even reconciliations at the end of the service charge year. That appears to show they are managing the service charge well. But if we have a severe winter and spending exceeds the provision amount, it's likely they will be challenged by tenants (and their agents) and possibly need to request balancing charges to cover additional winter maintenance spending or make savings cuts elsewhere. At a time when everyone is struggling, service charge caps are prevalent and landlord intervention may be required, which is unlikely to be a popular move.
Fixed contracts are all about managing risk, which is ideal for facilities and property managers. And it's not just financial risk – the security of service a fixed contract brings means you are managing liability as well because you are guaranteeing site visits when the weather requires them.
Not only that, fixed contracts save larger organisations time and improve efficiency. If you have senior managers at multiple sites concerning themselves about winter maintenance visits throughout the season and checking the news weather channels themselves in the hope of controlling costs because they are on a pay-as-you-go contract, that's time they could be spending doing things that add value to their business instead. It is also important to remember forecasts available free and online are focussed on air temperatures and are unlikely to be as good or accurate as specific road surface temperature and hazard forecasts we utilise. Empowering your winter maintenance provider to deliver the service when such bespoke forecast demands gives you added reassurance you and your customer are protected. 
As a facilities manager or managing agent, the decision about whether to fix your winter maintenance costs could be one of the most important budgeting decisions you make this year. And if you are currently with one of our competitors, we have a fantastic offer to take last year's invoice, and fix that price over the next three seasons (minimum requirements apply). Now could be the perfect time to see how our fixed winter maintenance contract could help your business.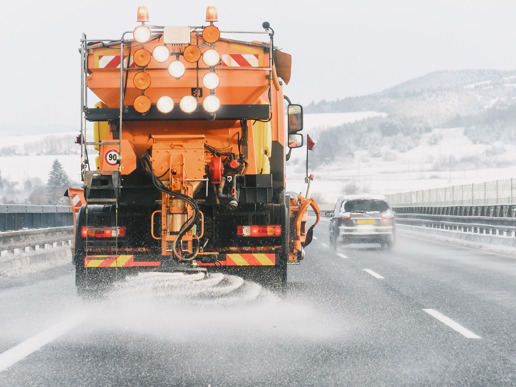 News
We are here to help you prepare with free upgrades on value-added winter services.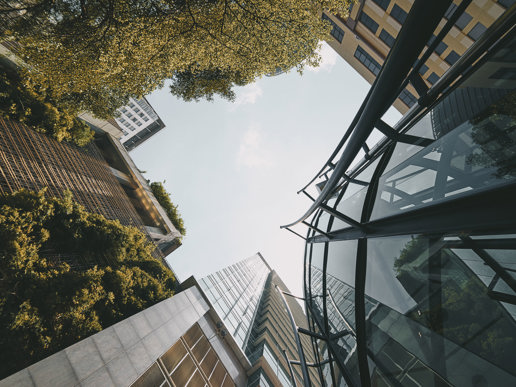 Blog
Blog by Tom Coulson, Sector Lead, Facilities Management and Managing Agents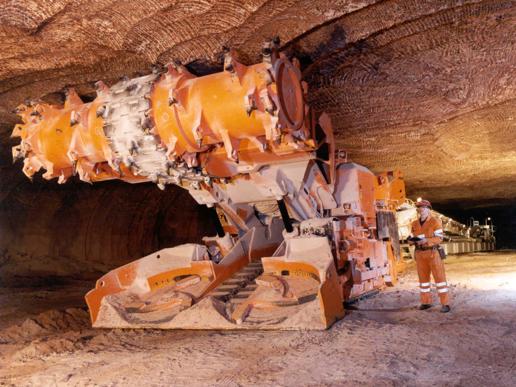 Article
A fascinating history of the salt we use to grit your sites.
sector
Facilities management and managing agents
Working to create and maintain unique outdoor spaces with industry leading innovation
Read more