GSAB unveils Green Space Model Discovery Programme
Six interactive workshops will cover each stage of the roadmap

Ground Control is delighted to unveil details of the Green Space Model Discovery Programme – the second key initiative to be delivered by the pioneering Green Spaces Advisory Board (GSAB). The Board's primary aim is to explore how green assets can be used to help achieve net zero, and to support housing leaders to construct sustainable green communities that will allow residents to fully reap the benefits of their natural world.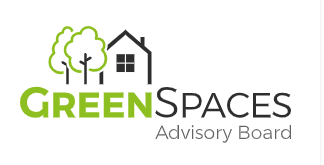 GSAB was created by Ground Control and seven of the UK's largest Housing Associations in 2021, with the aim of empowering the housing sector through collaboration and cooperation. Chaired by Ground Control's Senior Social Housing Advisor Ria Bailes, it features members and representatives from Clarion, Futures Housing Group, Home Group, Network Homes, Notting Hill Genesis, Orbit and Peabody. GSAB is fully committed to exploring the most effective ways to maximise new and existing green assets, as part of the housing sector's decarbonisation and community wellbeing strategies.
Drawing on shared knowledge and expertise, the Green Space Model is designed to allow social landlords to make the best use of green assets from multiple perspectives. It will contain options to suit both large and small, and rural and urban organisations. The model will take the user through a roadmap of where to start, and how to design, implement and evaluate. It will also draw upon what is already working well across the sector – with additional insights from external industries who are also using green space effectively.
Developing the roadmap to zero carbon
In line with its vision of harnessing communal skills, experience and knowledge, GSAB has created a programme of six interactive workshops, designed to cover each stage of the roadmap that is being developed. Attendees will be invited to share ideas, challenges and potential solutions, and shape each stage of the Green Space Model. Once finalised, this Green Space Model will be openly available for partners across the social housing sector to access and benefit from.
'Workshops is for you to join colleagues in and outside of the housing sector to contribute your ideas which will help shape the Green Spaces Model we are developing.  Together we can share our knowledge and skills to collaboratively produce a model that landlords can use to maximise the benefits of the green spaces they own and manage. The session will be open for people to contribute their thoughts and we will also use Padlet to ensure we capture everyone's ideas.'
The Green Space Model Workshop Programme includes:
Workshop Topic: Creating a plan
| | |
| --- | --- |
| Date: 21.07.22 | Time: 10.00-11.30 |
This workshop will explore what research is needed, and how to involve and enable customer feedback and engagement, in order to build an effective action plan and identify key challenges in advance.
Click here to register for the 'Creating a Plan' workshop
Workshop Topic: Partnering & funding models
| | |
| --- | --- |
| Date: 02.09.22 | Time: 10.00-11.30 |
Third-party collaboration, supply chain expertise and external funding play a vital role in terms of green space enhancement. The Green Space Model's third workshop will explore how securing funding and establishing the right partnerships can generate ideas, raise awareness, and engage the wider community.
Click here to register the 'Partnering & funding models' workshop
Workshop Topic: Engagement
| | |
| --- | --- |
| Date: 05.09.22 | Time: 9.30-11.00 |
The focus for the fourth workshop is engagement and involvement. This session aims to explore how the housing sector can develop and share different ways to help residents learn about and understand the importance of green space, biodiversity and environmental sustainability. It will also examine how design and maintenance can be shaped by involvement at a community level. 
Click here to register for the 'Engagement' workshop 
Workshop Topic: Implementation
| | |
| --- | --- |
| Date: 09.09.22 | Time: 10.00-11.30 |
After navigating the initial stages of the roadmap – including auditing, creating a plan, partnering and engagement – this workshop will explore the key steps that are necessary in order to ensure a successful implementation.
Click here to register for the 'Implementation' workshop 
Workshop Topic: Evaluation
| | |
| --- | --- |
| Date: 12.09.22 | Time: 10.00-11.30 |
The sixth and final workshop will focus on the need for effective and ongoing evaluation, in line with the need for the long-term management of green spaces. This session will include sustainability reporting, calculating biodiversity net gain, gauging impacts on assets through assessment tools, and how to measure social value. It will also discuss the financial assessments of return on investment and green gains.
Click here to register for the 'Evaluation' workshop 
Workshop Topic: Auditing and benchmarking *Date amended*
| | |
| --- | --- |
| Date 20.09.22 | Time: 10.00-11.30 |
This workshop aims to explore how stakeholders can develop a better understanding of their green spaces; what information is useful to collect; and how this information can be used to manage green spaces better. 
Click here to register for the 'Auditing and Benchmarking' workshop