Green Spaces Advisory Board (GSAB)
A pioneering cross-industry collaboration of Ground Control and seven leading housing associations

We will empower the housing sector. We're going green. Join us
The Green Spaces Advisory Board launched with members and representatives from seven key housing associations to "unlock the potential of green spaces" through actions, thought leadership, and enabling housing conversations that create collaboration.
The board aims are to develop biodiversity measurement metrics and share examples of best practice relating to green space management, green placemaking, carbon offsetting and biodiversity enhancement to empower the housing sector and the communities it supports on the journey to net zero in a  post COVID-19 era, outlined in the GSAB statement of intent.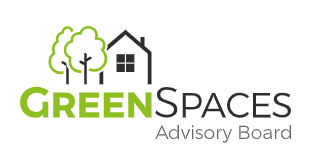 The following is a non-exhaustive list of foundation green initiatives that we will deliver:
Develop a 2-year action plan in response to the Green Communities Report
Design a Green Space Model – detailing how housing associations can utilise green assets to help achieve net zero
Lead the development of a single, independently verifiable biodiversity metric and certification program for land under management
Co-ordinate a facilitative forum for the sharing of green space best practice across the housing sector  and beyond
Develop and share ways to help residents learn about, and engage with, green space, biodiversity, and  environmental sustainability
Continue the conversation and join our LinkedIn Housing & Communities group. A digital community 'creating and pioneering sustainable environments that work for those living in our communities'. 
Richard Ellis Director of Sustainability, Peabody
Nusheen Hussain Executive Director of Business Development, Home Group, Greener Futures Partnership)
David March Head of Environmental Sustainability, Orbit Group)
Ceri Theobald Group Director Strategic Partnerships & Growth, Futures Housing Group
Jamie Ratcliff Executive Director of People, Partnerships & Sustainability, Network Homes
Laura Shellard Head of Sustainability, Notting Hill Genesis
Becky Ritchie Head of Sustainability, Clarion Housing Group
Ria Bailes Senior Social Housing Advisor, Ground Control