Ground Control wins BALI award for Community and Schools Development
British Association of Landscape Industries recognises Ground Control for community tree planting partnership with Severn Trent.

Ground Control is proud to win a BALI (British Association of Landscape Industries) award for community and schools' development, on 2nd December 2022.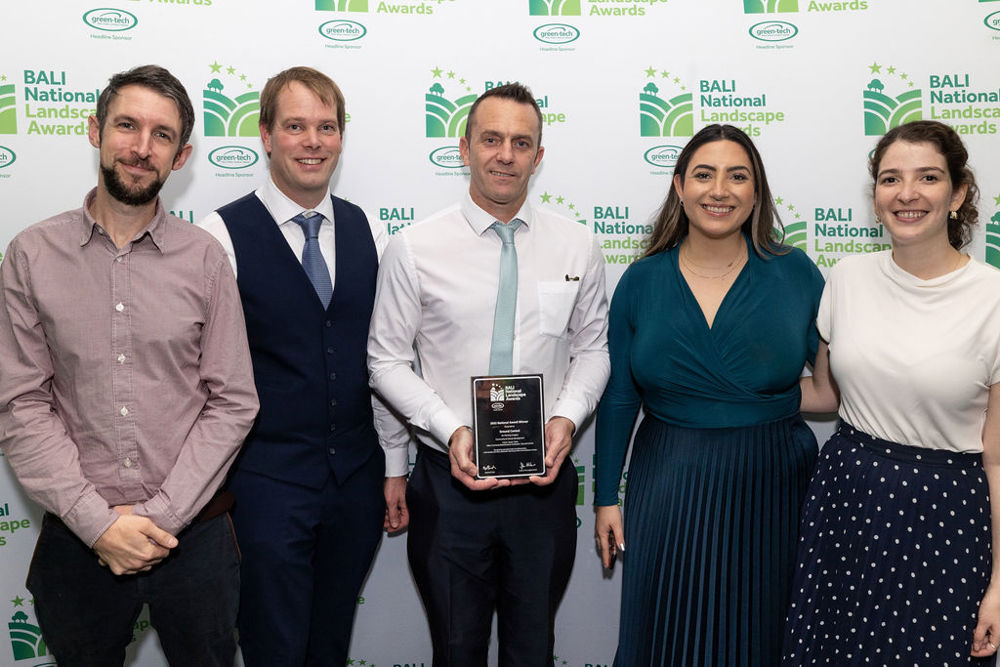 The annual BALI 'National Landscape Awards' are the largest of their kind in Europe. Aimed at landscape designers and contractors, every construction and design project is visited personally by a judge and scrutinised individually. The Awards judging panel of acclaimed industry experts demands the highest level of professional excellence. They jointly deliberate each decision to ensure consensus that the winners really do represent the very best in landscape construction and design.
In 2022, Ground Control was recognised for inspiring schools and local communities into landscaping through a tree planting partnership with Severn Trent.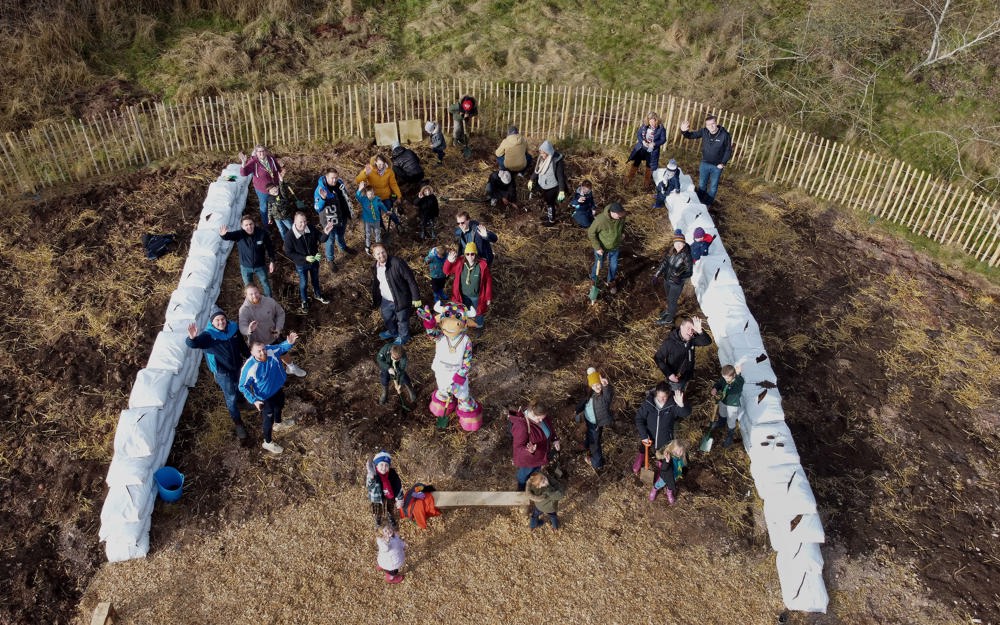 Ground Control was selected by Severn Trent, the 'Official Nature and Carbon Neutral Supporter of the Birmingham 2022 Commonwealth Games, to deliver the planting of '72 Tiny Forests (Earthwatch)' and 2022 Severn Trent Commonwealth Forests across the West Midlands.' The forests were planted on land owned by Severn Trent that subsequently surrounded sites close to many of the Birmingham 2022 Games venues.
The project's aims were to increase biodiversity and sequester carbon whilst engaging local communities and providing a platform for education.
A 'Tiny Forest' is a tennis-court-sized forest comprising native species and shrubs. With the support of volunteers, schools, and local communities, 72 ' tennis-court-sized' forests were planted on Severn Trent land, each representing a Commonwealth nation competing at the Games and linked to a local school.
A Severn Trent Commonwealth Forest comprises 2022 acres of woodland planted across multiple sites in the West Midlands to support the carbon sequestration aims, and to plant a legacy that can be enjoyed by the community. A series of woodlands will develop over time, of a species suitable for the climate they are planted in to.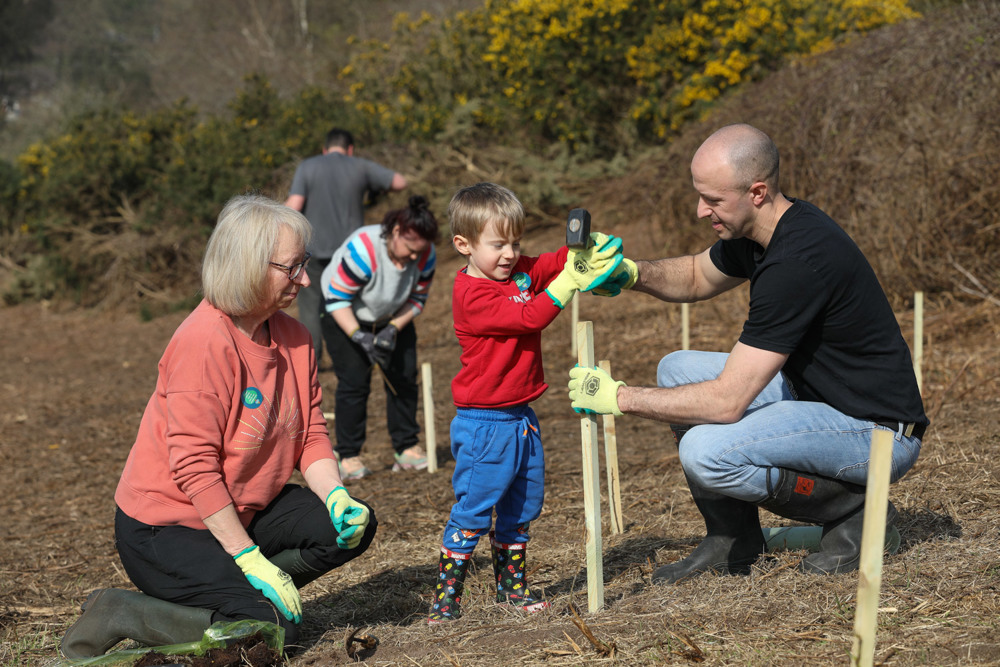 Pupils from local schools joined Ground Control for educational planting days to get 'hands on' experience with native species and to learn about the importance of biodiversity. This education should encourage and inspire positive action in future generations and support the aims of a legacy across the West Midlands.  Engagement of local communities in the planting was and continues to be essential in the long-term success of leaving a legacy.
Jason Knights, Managing Director of Ground Control said:
It is an honour to be recognised in partnership with Severn Trent, schools in the Midlands and volunteers for creating landscapes that will have such a long-term positive impact on the environment and local communities.
Our work with Severn Trent is a prime example of like-mindedness, and a shared vision for leaving our environment in a better place than we found it. Having the opportunity to be part of making this happen by leaving a sustainable legacy from the Birmingham 2022 Commonwealth Games, is something that we really value. What we say here at Ground Control is this is human nature at its best!
Dr Jodie Rettino, Severn Trent's Catchment Management and Biodiversity Lead said::
It's great to be recognised with Ground Control by Europe's largest landscaping awards for our Tiny Forest and Commonwealth Forest initiative that will help deliver a carbon neutral legacy for the Birmingham 2022 Commonwealth Games.
Our planting days were a huge success, and it was wonderful for local communities to come and join in the planting fun. These new green spaces feature native UK grown broadleaf species and will live on long past the games for future generations to enjoy. 
With Ground Control's strong commitment to sustainability, they were an ideal partner to work with for this fantastic project and we look forward to working with them in the future as we continue to expand our Commonwealth Forest across the West Midlands.
caseStudy
An award-winning planting legacy
A planting partnership with Severn Trent for the 2022 Commonwealth Games, planting 72 Earthwatch Tiny Forests and 2022 acres of new woodland
Read more
News
Ground Control supports Severn Trent with the planting of 2022 acres of Commonwealth Forest across the Midlands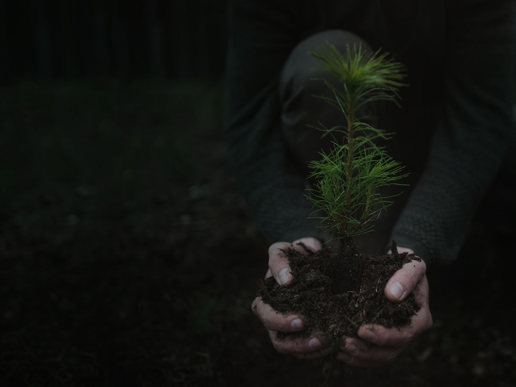 News
Ground Control received the fantastic accolade of "Sustainable Company of the Year"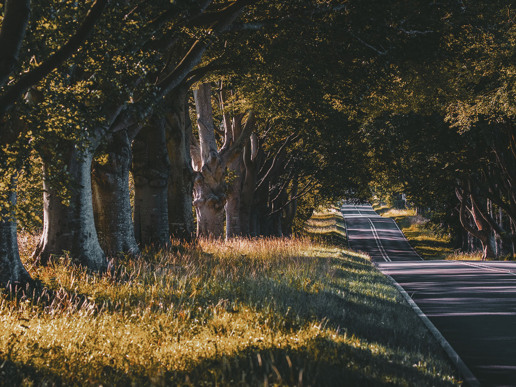 News
B Corp status reflects company's commitment to biodiversity net gain