Every veggie helps; a new addition at Tesco Headquarters
Creating a new vegetable plot to provide fresh produce for the product development team

As part of an exciting new grounds maintenance partnership at Tesco Headquarters, our teams have created a new valuable asset for the product testing site.
In May 2023, our teams created a vegetable plot capable of growing a range of fresh produce to be used in test kitchens by the product development team.
Tesco has an "expert team of developers work hard to bring great quality, innovative and good value products to the market", and this on-site plot is a fantastic opportunity to test fresh and healthy recipes.
To ensure the ongoing success of the kitchen, Zoe Haines, Senior Head Gardener and Horticulture Consultant at Ground Control, visits the site regularly to provide ongoing maintenance, and to 'top up' and replenish the plot with established produce that is grown locally in her allotment. This allows the beds to be full of fresh and ripe products for the test chefs and supports the plot through its first seasons.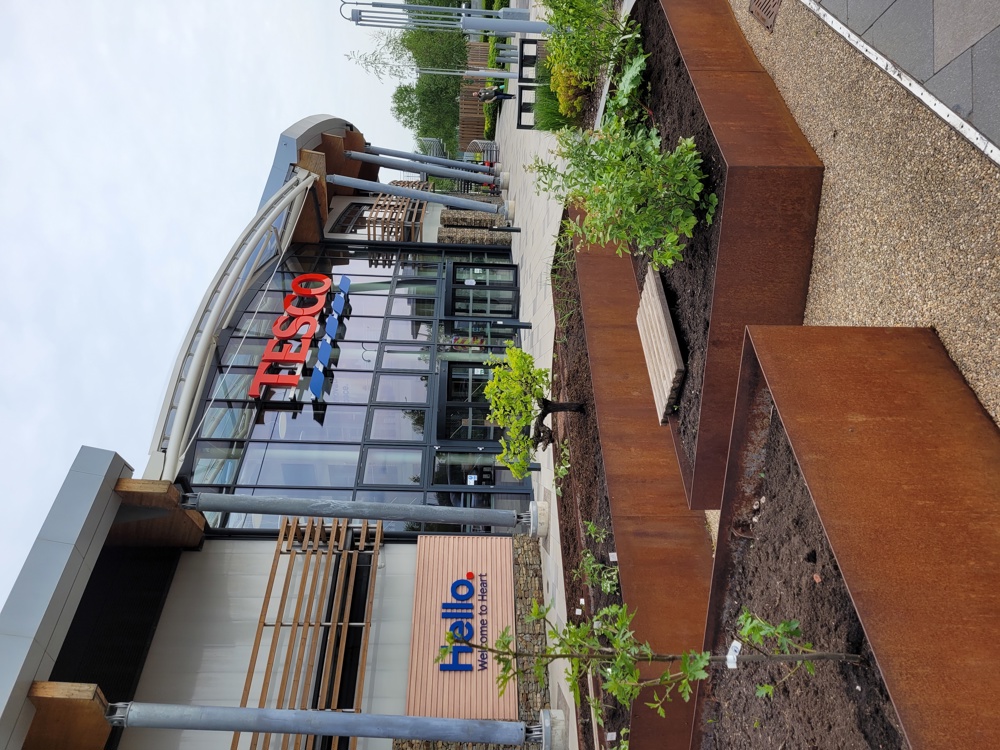 The plot includes a range of fruits and vegetables, designed to work with the season and ensure that fresh produce is available throughout the year. The range of produce includes:
Climbing Beans
Chinese Cabbage
Purple, and Rainbow Carrots
Radish Blue
Parsnip
Cucumber
Tomato
Aubergine
Ficus Ice Crystal (Fig)
Malus (Step over Apple)
Pyrus Conference (Step over Pear)
Vaccinium corymbosum (Blueberry)
Vitis Vinifera (eating Grape)
As the plot develops, this range is expected to grow – with fresh herbs already included. In addition to planting in the beds, the next phase will include an interior planted wall that will feature microgreens.
The site is also a learning opportunity, with Zoe supported by Sam Stokes, English Heritage Apprentice.
We spoke with Zoe, who said:
I am really excited to be managing the veg plots. We worked closely with the chefs to grow all the produce that they imagined using in the test kitchen. It's great to also be able to teach our apprentices about growing veg, and how different this is to other plants they may already be used to working with.
It's exciting to think that the range of produce in the plot could inspire a great recipe that could be on the Tesco shelves.