Blake Grounds Services - A transition to electric tools
We spoke with the Ground Control field team to hear about their transition to electric tools.

At Ground Control our Field Team approach allows us to work with the very best local talent and provide nationwide coverage for our clients. 
We spoke with Harraton Blake, Director & Operations Manager at Blake Grounds Services to learn more about their transition to electric tools.
Who are Blake Grounds Services?
Blake Grounds Services Limited is a grounds maintenance business specialising in the upkeep of commercial green spaces. We were established in 2018 with three main objectives:
Provide an aesthetically pleasing grounds maintenance service
Provide our services at a fair cost to our clients
Raise the service standards within the industry
Our service for Ground Control focuses on grounds maintenance, but we have the ambition of progressing into arb and possibly winter services as we continue to grow.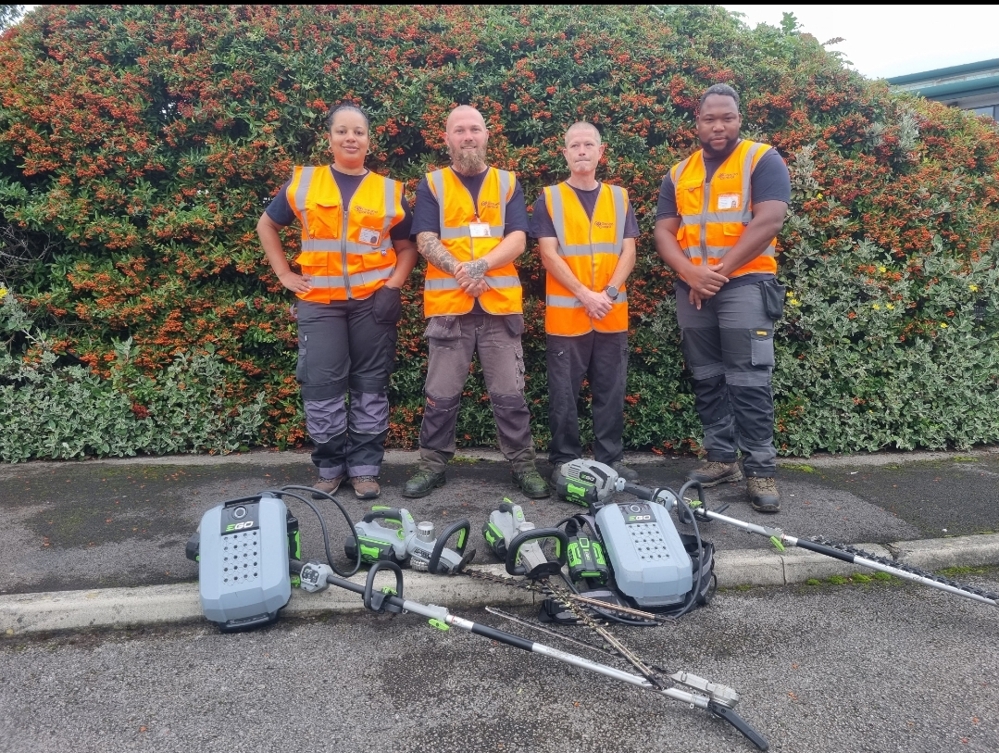 How did you get started in grounds maintenance?
I started at 16 years old as an apprentice at Tameside Hospital working for various contractors. Throughout my time there I learned a lot, and held several positions including Grounds Maintenance Manager, and from here began aspirations to run my own business.
Subsequently I decided to start Blake Grounds Services Limited, but this was a huge challenge as I couldn't secure investment from banks so took a big risk and sold my house to fund and launch the business. I was confident and believed that the biggest risk was not going for it.
Once I was set up, a Contract Manager who I had previously worked with suggested that I apply to be Field Team, they believed my standard of work and work ethic would be the right fit at Ground Control.  
This was 2018 and since then we have grown from strength to strength.
Tell us about your switch to Electric tools
I was at the 2022 Ground Control Field Team Roadshow, and there I was able to meet various suppliers and demo machines. This planted the idea of switching to electric as the operational benefits, such as the reduced level of vibration compared to our current tools, were highlighted to me.
Adding to this, after meeting a couple of the Ground Control Directors, I learned about the incentives available for Field Teams looking to make the switch. From here it was clear to me it was the right decision to make, operationally, financially, and environmentally.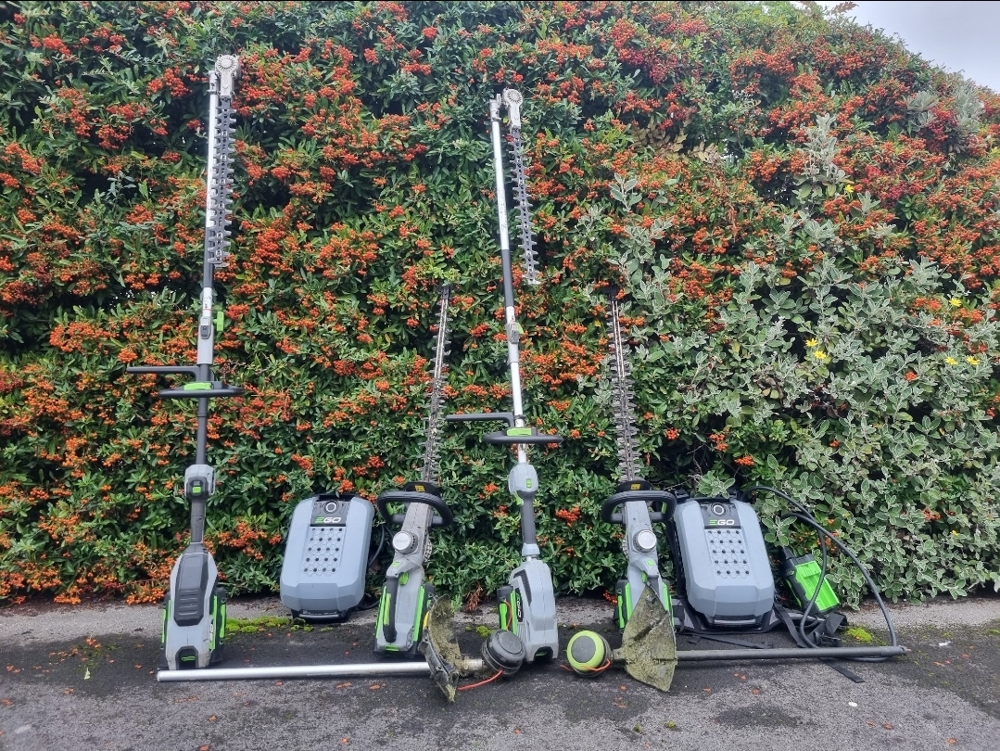 Our electric tools include various hedge trimmers and strimmers, and we are also exploring the possibility of upgrading to a battery-powered ride-on mower. 
How has the switch to electric tools been?
Since making the switch to electric the feedback from the team has been positive. They have highlighted the benefits such as lower vibration levels, lower weight, less strain on their muscles, and reduced noise. As an operative myself I fully agree with the feedback.
We have also had great feedback from one of our Travelodge sites who have complimented the noise reduction of these tools.
Congratulations on your recent 'Surprise and Delight' Award, can you tell us more about this?
We were really surprised and extremely proud when we were informed that one of our new clients within the NHS provided Ground Control with a fantastic testimonial of our work.
The testimonial highlighted the "high standards delivered across the site" whilst upholding Ground Controls core values. As the reward came with a choice of prizes, we have requested some handheld battery-powered pruners to expand our battery-powered tools, which the operators will love to get their hands on and use.
Harraton Blake, Director & Operations Manager at Blake Grounds Services added:
The team and I are grateful for the opportunities provided via Ground Control and we are looking forward to the future and new projects.