How can we effectively engage residents on the green space agenda?
The pioneering Social Housing Tenants' Jury shares learnings to help increase the power and value of green space enhancement projects

Sam Jones is Sector Lead for Housing at Ground Control, and member of the Green Spaces Advisory Board (GSAB). The Board was created by Ground Control and seven of the UK's largest Housing Associations in 2021, with the aim of empowering the housing sector through collaboration and cooperation. GSAB's primary aim is to explore how green assets can be used to help achieve net zero, and to support housing leaders to construct sustainable green communities that allow residents to fully reap the benefits of their natural world.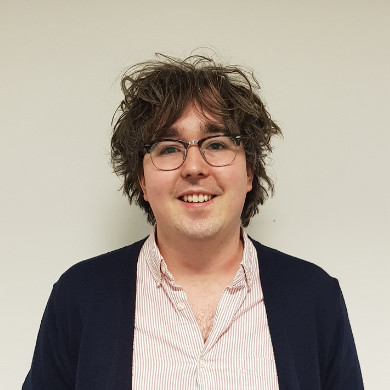 Sam recently sat down with Liam Gregson (Pictured), Member Engagement Manager at Northern Housing Consortium (NHC), to discuss how the pioneering Social Housing Tenants' Climate Jury improved the power and value of NHC's resident engagement – and how such engagement can help to overcome a range of challenges around green space enhancement projects.
Commissioned by NHC, and delivered in partnership with five other housing associations (First Choice Homes Oldham, Karbon Homes, Salix Homes, Thirteen Group and Yorkshire Housing), the trailblazing Social Housing Tenants' Climate Jury brought together 30 social housing tenants from across the North of England. After 30 hours and ten weeks of work, the Jury produced an invaluable set of recommendations for the sector, designed to answer the question: "How can tenants, social housing providers, and others work together to tackle climate change in our homes and neighbourhoods?" Here we consider how social housing providers can learn from the findings of the Jury, and effectively engage residents on the green space agenda.
This is an edited and condensed version of the conversation – watch the full interview here.
Jones: What does engagement mean for NHC as an organisation, and why is it so important?
Gregson: Engagement is critical to what we do at Northern Housing Consortium. We represent our members in the housing sector and we really try, through our engagement work, to create a community of learning where good practice across a whole range of topics is spread across the region. We make sure people are really plugged in to what's going well, and are pooling risk and reward.
Climate change, sustainability and net zero have been a large part of our work for a couple of years. That work highlighted the importance of engagement at a community level, with tenants as well as members. In turn, that inspired the Jury, which put tenants first and foremost into the discussion on tackling climate change, in homes through retrofit, and at a neighbourhood level as well. We're carrying on with and building on that work now, exploring issues such as the current cost of living crisis, and what sustainability means to people in their own lives.
We started the Jury to influence our work on retrofit, because we realised that at the end of the day, it involved people's homes. Retrofit and building in sustainability can be a disruptive experience: after all, we're talking about bringing tradespeople into tenants' homes. But it also involves changing habits too, embracing new things across our streets – and long-term success is really critical to that. People need to buy into what we're trying to do. So we wanted to use our engagement to build trust, understanding and buy-in, but also to gather input to bring a fresh perspective and insight, and deliver shared solutions to the table.
Jones: At Ground Control, we can relate to all these issues. A key part of our role is to help our customers navigate this agenda, especially nature gain, sustainability, biodiversity gain and environmental improvement. Post-COVID especially, people really appreciate the value of green space, and while it's perhaps not as high up the agenda as retrofit, it's a lead-in to that conversation and helps to bring communities along on that sustainability journey. I completely agree that longevity depends on engagement. We make positive changes for nature gain, but it needs legacy. And that won't happen unless people appreciate the value of green space, and know how to be stewards for it.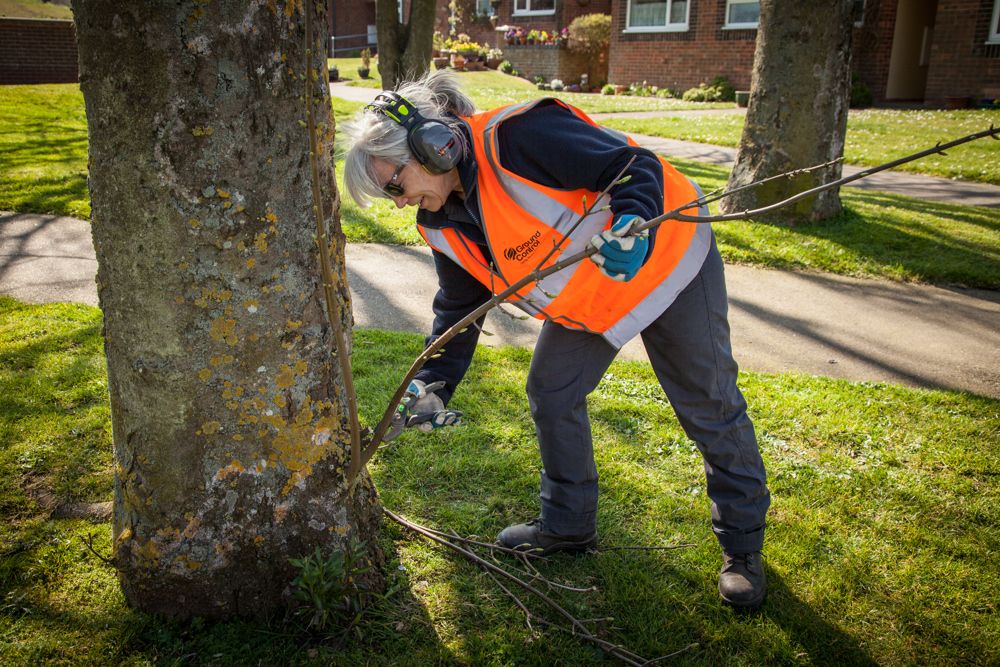 Gregson: NHC has a long-standing interest in investing in existing homes and neighbourhoods, so we really made retrofit a central issue for the Jury, but we also included neighbourhood impact as well. The tenants that took part in this process really grabbed hold of those neighbourhood-level issues. They saw that retrofit was important, but also acknowledged the importance of green spaces. They understand that landlord ground maintenance is no longer just about making sure the grass gets cut. It's about creating and building in sustainability, so that these are spaces that tenants can use and enjoy. It's about making these areas more environmentally-friendly – and more sociable too.
Jones: You've spoken very eloquently about the benefits of the Jury process. Can you also outline what some of the main challenges have been in terms of implementing engagement on that scale?
Gregson: The main challenge was making sure that the engagement was as far and as wide as possible. Issues like climate change and sustainability don't just impact a small group of people; they affect everyone. With the Jury we tried to engage a group of people where everyone could see someone like themselves. That meant a lot of investment in trying to reach people and the scale of the invite that we sent out. We also thought long and hard about the application process, and how to use that data to create a representative and inclusive group.
But once we had that group together, keeping people involved – and making sure that everyone who wanted to take part could take part – was really important to us. That's why the Jury model was something we were keen to follow in those principles of engagement. People were well compensated for their views, and we also provided expenses for childcare, in addition to IT support, as everything took place online during lockdown. Ultimately, this process was not just about gathering views, it was about valuing those views as well.
This interview has been edited and condensed.
For more on the positive impact of the Social Housing Tenants' Climate Jury – and how enhancing green spaces is as much a tenant engagement consideration as an asset management issue – watch the full interview below.