Green shots of optimism
In the first of a weekly series of columns Simon Morrish, chief executive of the fast-growing outdoor maintenance firm Ground Control, explains why he remains optimistic about 2021 despite the challenges of running a £120 million turnover business

Have you heard the one about the beauty therapist who hired a horse box and converted it to sell essentials to her local community? Or the one about the three unemployed university graduates who created a healthy snacks gift box business for home workers?
Both are real examples of new entrepreneurial ventures set up during lockdown. They were not alone. According to official figures there were 51,269 more businesses incorporated in the third quarter of 2020 compared with the same quarter in 2019.
This activity is a green shoot of optimism during one of our most challenging times. It is an idea that is worth holding on to: out of adversity does indeed grow opportunity. I have learnt that from experience.
When my wife, Kim, and I bought Ground Control in 2004 we had mortgaged everything, borrowed from friends and then borrowed £5 million from the bank. We were 99 per cent leveraged from day one and neither of us knew anything about commercial landscaping.
Owning and growing a business is difficult at the best of times and what I like about those lockdown start-up stories is not so much the unfettered belief in the idea, but the drive and determination to make things happen.
Starting out
Kim and I knew we could make our new venture work. I had spent years working as a consultant at McKinsey advising businesses on strategies for growth and solving business problems; Kim had built and led sales teams, created two profitable start-ups and served as a tenured US diplomat. We shared a passion for sustainability and a dream to own and run a successful venture together, where our skills complemented each other well and with a commitment to building an organisation centred on values.
Our first year did not go well. Profits were down 30 per cent. I had never managed a profit and loss statement, especially at an £8 million turnover company, and one of our biggest customers, Tesco, was going through a procurement restructure. It was a really tough start.
What you learn very quickly, though, is that you need to get the basics right. You need trusted, driven, knowledgeable people around you who believe in the mission and you need a business structure and technology systems that can scale to enable you to delight your customers.
Sustainable dynamism
One of the first things we did was to change our strapline to Caring for our Environment. This helped to frame our thinking. It was not and is not a gimmick. We were both committed to a sustainable, ethical business that was also an efficient and dynamic one so we started to reshape how the company operated.
We made commitments to using fuel-efficient vehicles, renewable energy, reducing waste, using battery-operated tools where possible and offsetting carbon emissions through tree planting. This has evolved over the years. We were early adopters of electric vehicles in 2006 (our fleet of more than a hundred is now majority electric) and we have recently achieved carbon-neutral status.
Embracing sustainability has been a central pillar of our growth strategy, one that has also led us to expand our executive team, with the serial entrepreneur and investor Martin Leuw, our new non-executive chairman, a recent addition.
As a business owner, transitioning leadership is not always that easy but we have managed to do it successfully, with Marcus Watson, our longstanding managing director, handing over the reins to Jason Knights in January this year. It was crucial for me to continue to have effective operational support, and also for the growth of the business, to keep engaging customers and push customer service forward.
Deligation: the pivotal moment
I recognised this during the cold, snowy winter of 2010. We were gritting more than two thousand sites a night and like all our competitors we were not geared-up for the extreme weather that that year threw at us. All the supermarket managers had my personal number and I was getting home at three or four in the morning and going back to the office for six, for thirty days straight in December.
I was exhausted and we realised we needed help. This was a pivotal moment in setting us on a growth path to becoming a £120 million turnover business today, and with a five-year plan to double the size of the business again.
Setbacks and successes
We have had our setbacks too but in the main these have made us stronger. In 2013 for example we bought a couple of failing businesses from a company called Tillhill, which became a steep learning curve in managing people who did not immediately fit our culture. It took four years to turnaround the utility arboriculture business.
We have also had our successes. As well as supermarket estates we now manage utilities, and by the way grass grows really well around sewage treatment works so it is no small task keeping it in check. As with all businesses luck has also played its part. I look forward to sharing our story with you in the coming weeks and hope that it proves of interest.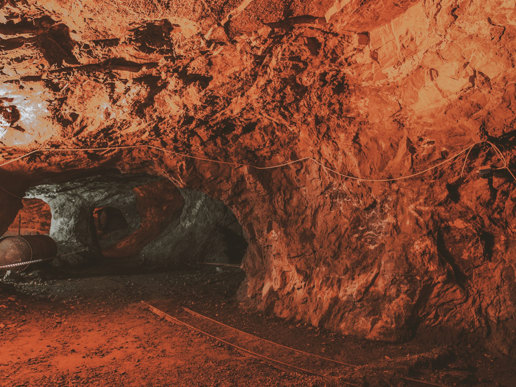 Article
Locally sourced, local delivery, local gains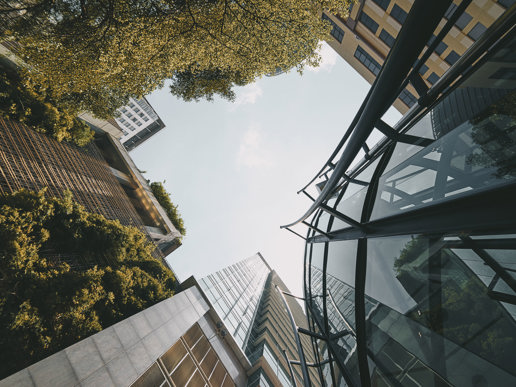 Article
Ground Control Non-Executive Chairman, Martin Leuw, talks with The Times Enterprise Network about how Ground Control is staying agile as a business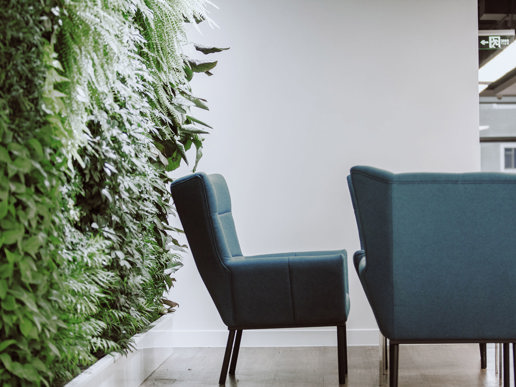 Article
Ground Control Non-Executive Chairman, Martin Leuw, talks with The Times Enterprise Network discussing the benefits that taking and committing to risks can have on a business