Building a biodiverse woodland walk at Shepperton Studios
Enhancing amenity value and maximising the wildlife and biodiversity potential along the River Ash Corridor
22nd September 2023, Ground Control attended the official opening of the River Ash Corridor, known as Studios Walk at Shepperton Studios, on completion of the biodiversity enhancements carried out in partnership with Spelthorne Borough Council and Laing O'Rourke. 
On behalf of the client Shepperton Studios, landscaping and biodiversity expert Ground Control was contracted by British construction company Laing O'Rourke to undertake landscape design and ecology enhancements along the Studios Walk that runs along the Shepperton Studios boundary.
The improvements are designed to improve amenity value for the public, whilst maximising the wildlife and biodiversity potential of the site. 
Works carried out by Ground Control included:
extending and developing pathways
building new fencing
adding public benches
installing new finger posts and way markers
designing, building, and installing information boards
installing bird boxes, bat boxes, and otter holts
marginal planting along the aquatic boundaries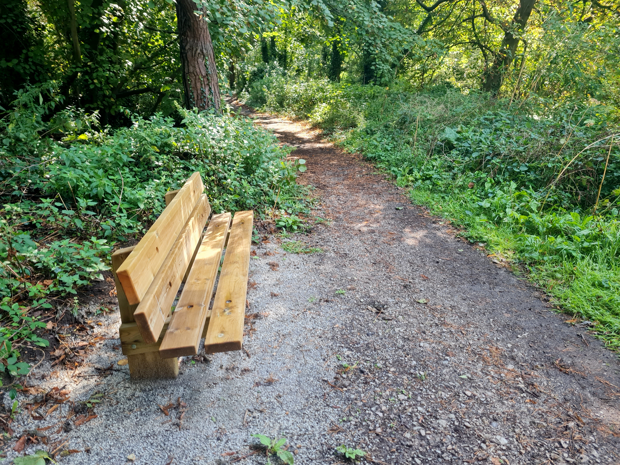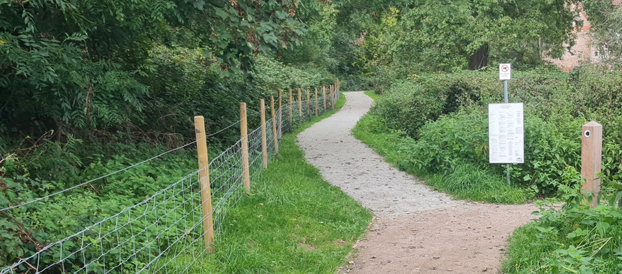 In addition to planting new vegetation, Ground Control worked on selective site clearance of non-native invasive species and unsafe trees throughout the woodlands to ensure species-rich biodiversity can survive in the best conditions.
Studios walk is a 1.75km looped walk through a short section of the River Ash corridor. Numerous habitats can be found on-site, including nature mature woodland, grassland, wetland, and open water. These recent enhancement works are tailored to target local priority wildlife species including a range of invertebrates, small mammals, reptiles, and fungi. Alongside the new bird and bat boxes, wildlife refuge areas have been allocated, where access is restricted, allowing native vegetation and wildlife sensitive to disturbance to thrive.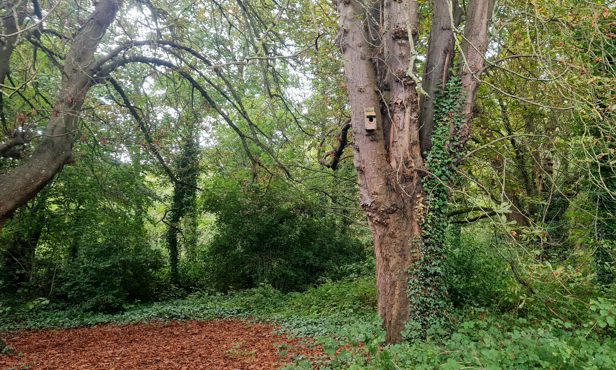 Typical species that ramblers are encouraged to look out for include dragonflies, stag beetles, grass snakes, and native birds including woodpeckers, coots, and dunnocks.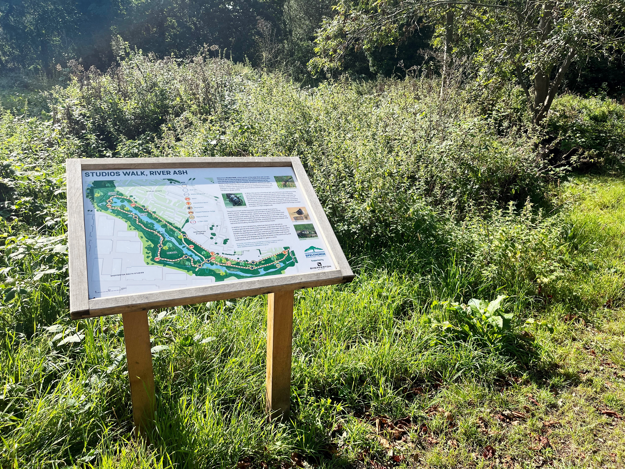 The Rt Hon Kwasi Kwarteng, MP for Spelthorne, attended the unveiling alongside children and the Headteacher from Littleton C of E Infant School and local Councillors. Attendees took part in a guided walk of the area led by the Director of Landscape Architecture for the project, Andrew Joynt.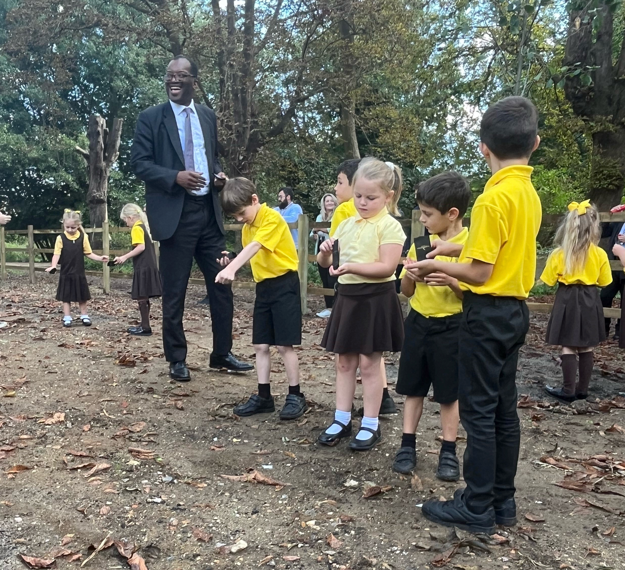 The Rt Hon Kwasi Kwarteng, MP for Spelthorne said,
It was a pleasure to visit Studios Walk today, talk with members of the local community that I represent and experience the great enhancements that Shepperton Studios have undertaken to protect and evolve the flora and fauna of this beautiful natural area.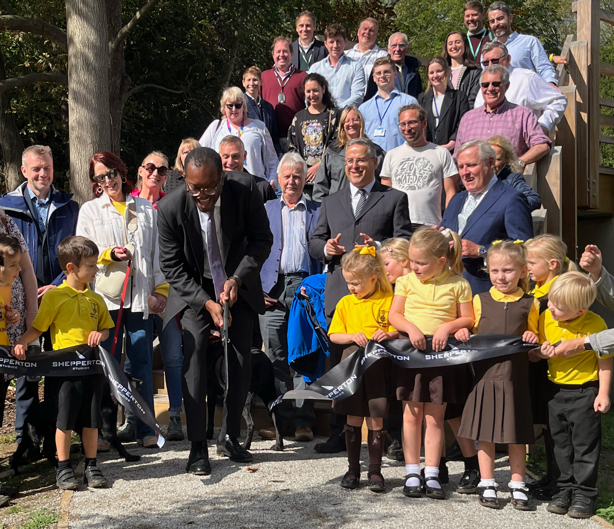 Cllr Malcolm Beecher, Chair of Spelthorne Borough Council's Environment and Sustainability Committee, said,
Studios Walk is valued by the local community as a place to walk and immerse themselves in the fantastic biodiversity of the woodland and River Ash. The project has opened up a new walking route that will allow residents to roam amongst the trees and enjoy views of the river from areas that were previously inaccessible. We hope residents enjoy sightings of kingfishers, stag beetles, and all of the other wonderful wildlife that call the River Ash and its surroundings home.
Jack Whiting, Contract Supervisor at Ground Control said
It was a pleasure reinstating a lovely woodland walk for all to enjoy and wonderful to see the children enjoying the walk. I look forward to seeing nature taking its course in years to come, with the wildlife fully established.
Sophie Frost, Senior Operations Manager of Ground Control said
It's wonderful to see the new Studios walk completed and being enjoyed by the local community. From site preparations to completion, this is a great example of like-minded partners coming together to leave the environment in a better place than we found it, and laying the foundations for nature to thrive. 
Thank you to Laing O'Rourke and Shepperton Studios for the opportunity to contribute to such a positive community project.