Reducing anti-social behaviour to allow nature to thrive
Supporting the 'Citizens Involved Problem Solving' project to reduce anti-social behaviour in Skelton

Ground Control has recently supported the Skelton 'Citizens Involved Problem Solving' project in a bid to reduce anti-social behaviour in a layby in Skelton, and to allow the adjacent woodland to grow and flourish.
The project has been co-funded and supported by the North Yorkshire Police & Fire Crime Commissioner and involved a range of stakeholders including Mercure Hotel and the local landowner who owns the woodland.
To reduce anti-social behaviour, littering, and fly-tipping, and to allow the key aspects of nature to thrive without unwanted interference and damage, Ground Control supported the project to safely install 115m of 1.8m V Mesh security fencing, sourced and manufactured here in the UK.
The fencing installation will reduce trampling and woodland damage, as well as stop the littering of non-biodegradable items that are often left and discarded in the woodland.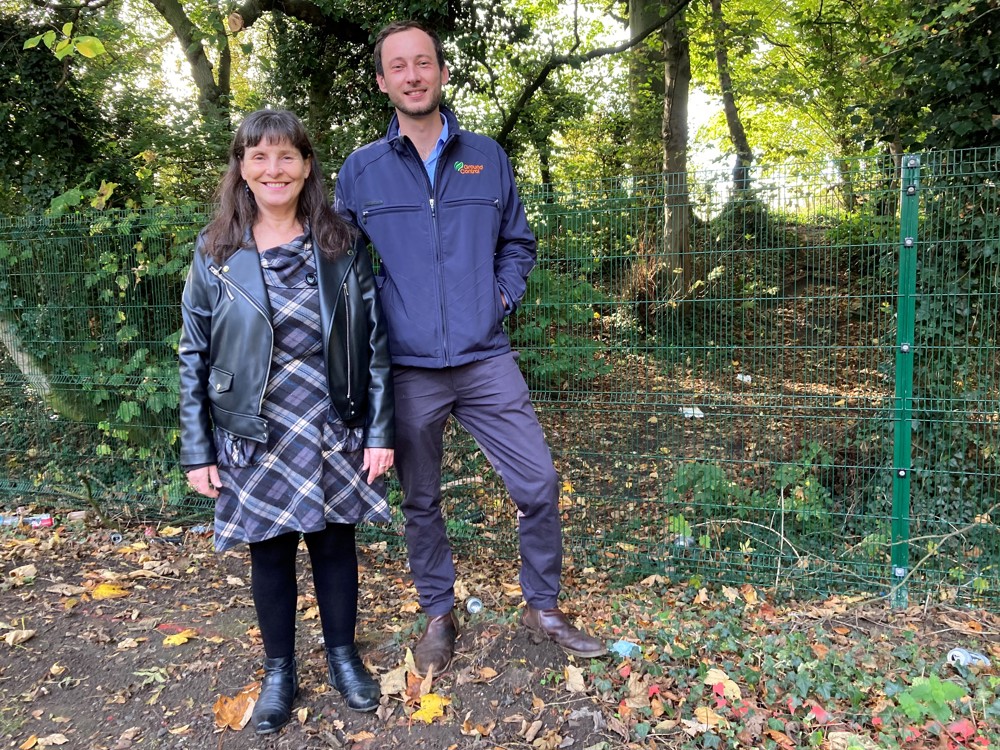 On Tuesday 11th October, Ground Control joined key stakeholders including North Yorkshire Police, Fire and Crime Commissioner Zoë Metcalfe and PC 1796 Alex Dobson from North Yorkshire police to celebrate the project and a positive step forward for Skelton. This also included Skelton Cllr Anne Hook and Alex Rippon, Ground Control (Pictured).
Alex Rippon, Ground Control Contract Manger who managed the project on a tight budget to allow for the maximin impact and quality commented on the project:
We're proud to have helped create a solution to a problem that has been damaging the community for years. The issue was clear from initial site visits, and working the with the local police, landowners, and hotels, we're happy to have supported a solution for the community in Skelton