Highways biodiversity scheme gives back to the community
Ground Control highways team donates resources from the A12 biodiversity tree planting scheme to local wilderness charity

Members of the Ground Control highways division volunteered with planting 120 trees, donated by National Highways, to the Chatham Green Project, a local wilderness foundation near Chelmsford, Essex.
The Chatham Green Project, supported by Wilderness Foundation UK, is a dynamic and immersive environmental education initiative based on a 400-acre arable farm. The project engages young people with the amazing natural world, covering topics such as wildlife and biodiversity, plants, animals, habitats, and growing food sustainably.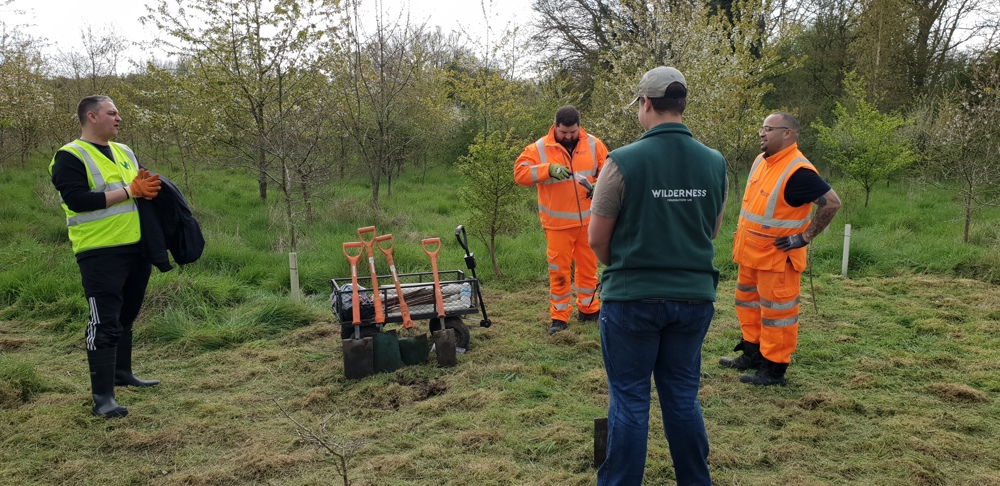 Ground Control, as a leading external maintenance and biodiversity expert, has worked on extensive biodiversity schemes along UK highways, nationwide. This includes the recent tree planting scheme on the A12 in East Anglia. In partnership with National Highways, it was agreed to donate the leftover shrubs from the A12 scheme to the local wilderness foundation at Chatham Green, Chelmsford.
As a result, volunteers from Ground Control Highways and Chatham Green planted 120 native trees at the community farm, comprising oak, aspen, hornbeam, cherry, and willow, ranging in size from one to two metres.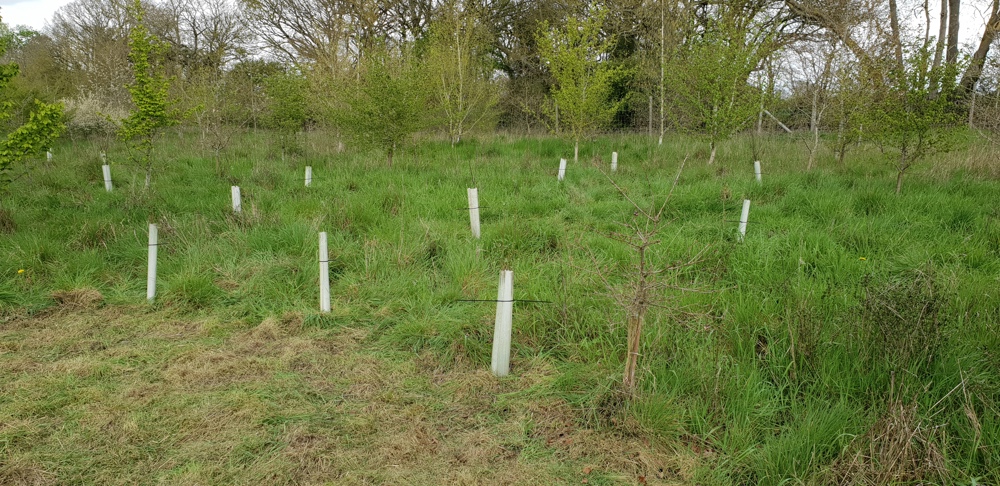 Terri Dawson, Education Officer at the Wilderness Foundation commented:
Wilderness Foundation UK is extremely grateful to Ground Control for their donation of 120 trees to our site and for bringing an enthusiastic team who volunteered their time to plant them.
Our headquarters in Chatham Green has 40 acres of natural space including the Jubilee tree plantation, meadows, a small horticultural zone, and a mature woodland. The trees are a wonderful addition to the site and will be of value to many wild species.
Through the Wilderness Foundation education and therapy programmes, we help young people and adults reconnect to society and themselves using the natural world and our site is integral to this.
Our programmes highlight the positive impact of wild nature on personal and social well-being.
Developing stewardship for nature and wild places is instilled through the teaching of 'Leave No Trace Ethics' alongside volunteering opportunities. The additional trees will help create a border around a new therapy area for groups to use. The trees have also been used to surround a new flower bed for growing medicinal plants and to increase the amount of trees in our small orchard.
We are extremely grateful to ground control for their time and donation, as the charity is always in need of volunteer support.
Darren Hudson, Ground Control Contract Manager for Highways commented:
It was wonderful working with the Wilderness Foundation today and being able to donate our trees to such an important local community project. In addition to creating safer, more sustainable highways, we are committed to leaving the environment in a better place than we found it, and what better way to do this than through repurposing resources to support local, like-minded causes like this?
A year ago, we were certified as a B-Corporation, for socially responsible practices that legally embed a commitment to a purpose beyond profit. This means engaging with ethical projects just like the Wilderness Foundation UK, which are in tune with our refocus on people and planet-based performance, engaging with, and giving back to the environment and communities. 
Thank you for having us.