Essex Wildlife Trust counts bugs squashed on registration plates
Ground Control partners with Essex Wildlife Trust to count bugs squashed on registration plates after a journey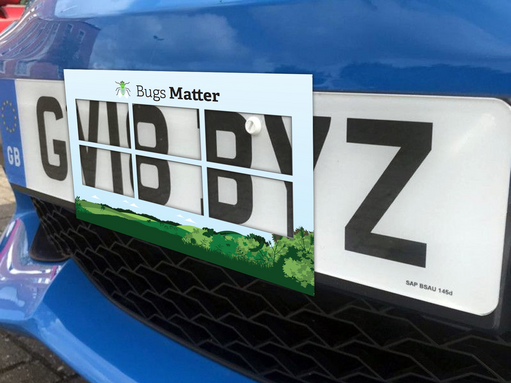 An innovative app to survey insect populations has launched today by Essex, Kent, Gwent and Somerset Wildlife Trusts, with insect charity Buglife. The user-friendly Bugs Matter app brings meaningful citizen science to the pockets of thousands and will help wildlife organisations better understand how our insect populations are faring.
Smartphone users can take part by downloading the free Bugs Matter app from their app stores. The concept is simple; before making a usual or necessary journey in a vehicle, clean the number plate. When you reach your destination count the bugs squashed on the number plate using a 'splatometer' grid, which will get posted to you when you download the app. A photo and details are then submitted. You don't even need to be the driver of the vehicle you are travelling in (though you will need their permission).
The survey is based on the 'windscreen phenomenon1', a term given to the observation that people tend to find fewer insects squashed on the windscreens of their cars compared to several decades ago.
There is growing evidence of insect decline on a global scale2, caused by habitat loss and pesticides. The consequences are potentially catastrophic for the integrity of our ecosystems, the future survival of other wildlife and the pollination of crops.
However, evidence is still lacking or only partly understood for many insect groups and species. Gathering evidence to show the need for urgent action is the first step in making a difference.  In the UK only butterflies and moths have been monitored in enough detail to allow trends to be fully understood.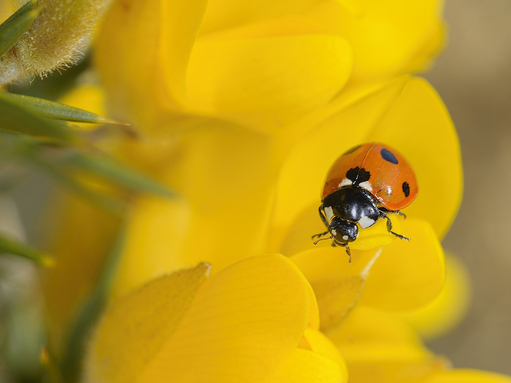 John More, Living Landscapes coordinator at Essex Wildlife Trust, says: "The Bugs Matter app will allow thousands more people to become citizen scientists, gathering vital evidence that will help us take action for insects. Each survey will help tell the story of where insects are in trouble, and this information can be used to inform decision-makers about how best to protect them. Individuals can take part, but also businesses on company cars and fleets of vehicles. In Essex, we are excited to be working with one of our Investors in Wildlife, Ground Control, who have generously supported this exciting project and will be getting their staff involved. We need everyone in Essex to be taking part this summer – the more data we can collect, the greater impact for wildlife we can create."
Andrew Sherlock, Head of Environment at Ground Control, says: "We're delighted to be partnering with Essex Wildlife Trust on this vitally important study. At Ground Control our core purpose is caring for our environment and we work with customers throughout the UK to manage and maintain their natural infrastructure, promoting the protection and enhancement of biodiversity wherever possible. We recognise the important role a diverse invertebrate population plays in sustaining healthy ecosystems which is why our Field Teams across Essex will be supporting this valuable survey this summer."
Craig Macadam Conservation Director for Buglife added: "Many people remark on not having to clean their windscreens because of bug splatter as much as twenty years ago and alarming data has come in from Germany on the decline in flying insects. Bugs Matter gives every citizen the opportunity to take part in important monitoring that can alert us to the current declines in the United Kingdom giving more impetus and direction to the vital work of arresting these declines."
Download the Bugs Matter app from your app store today and be ready to survey from 1 June to 31 August 2021.