CSX Carbon supported by The Evergreen Fund in closing £2.5 million in seed funding
Seed funding closed to develop innovative measurement and audit systems for carbon, biodiversity and Natural Capital trading.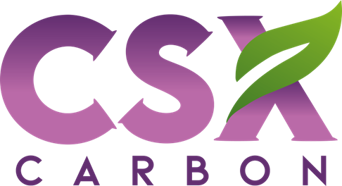 Yorkshire based Climate Solutions Exchange Ltd (CSX) has announced a successful seed funding round of £2.5million, enabling the technology business to take the next steps in its development and delivery of innovative measurement and audit systems for carbon, biodiversity, and Natural Capital trading.
The investment round is led by US Family Office, Sage Hill Investors with participation from Richard Moffitt, CEO Urban Logistics REIT, Comply Direct Limited, Swiss based investor The New Frontiers (TNF), RealTyme, The Freehold Group, Ground Control Limited and Interactive Digital Systems Limited. The investment round has been supported by UK landowners.
CSX is creating a new delivery infrastructure to accelerate the expansion of private sector support for localised Nature Recovery projects.
By working with both sides of the Natural Capital markets, CSX allows land managers using its platform to monetise delivery of nature-based solutions and businesses the opportunity to access offsets delivering measured rather than modelled carbon and biodiversity.
CSX's earth observation technology and leading scientific programmes allow land managers to demonstrate their actions (peatland restoration, woodland planting, biodiversity net gain) and measure the outputs, thus providing buyers of credits a transparent and verifiable audit trail.
CSX's technology is being developed alongside engagement with UK Government's Environmental Land Management (ELM) Test and Trials, Biodiversity Pilots with Natural England and a Natural Environment Investment Readiness Fund (NEIRF) project with the Environment Agency.
This new investment builds on the progress to date in developing innovative monitoring mechanisms for woodlands, and will enable CSX to expand its team and broaden its product range to enable land managers using the CSX digital platform to access additional Natural Capital revenue streams:
Measuring the carbon balance from peatlands, and marketing the credits resulting from the reduction in carbon losses from peatland restoration
Measuring the habitat improvements from nature recovery projects and marketing the resulting Biodiversity Net Gain (BNG) credits.
The new investment will also support development of CSX's digital platform to include demand side access for both carbon and biodiversity credits.
Rostam Zafari of Sage Hill Investors, Richard Moffitt, CEO of Urban Logistics REIT and Nick Maughan of Maughan Capital have agreed to join the CSX board.
With regards to the timing of the investment, Rostam Zafari said: "Now could not be a better moment to be investing in CSX. With increasing demand for, and commitment from, the business community to prove their ESG credentials, CSX is best placed to provide that verifiable data. Coupled with the recent introduction of the Environmental Land Management Scheme to incentivise sustainable farming practices, we are very optimistic about the positive long-term growth of CSX and its' technology."
Andy Howard, co-founder and CEO of CSX Carbon welcomed the investment. "This investment not only signals a great vote of confidence in our business, but also demonstrates the need for technology solutions to underpin the Natural Capital markets. CSX is developing real market solutions, providing land managers with the confidence to deliver nature recovery and businesses the data they need to make informed purchases of carbon and biodiversity credits.'
Mark Cunliffe-Lister of Swinton Estate said 'farmers and landowners are increasingly required to create environmental benefits alongside their food production. In addition to the public funding, it is imperative that access to private carbon and biodiversity markets are established to support continued sustainable land management. CSX can provide that service and we are very excited to be supporting the development of their technology platform'.
www.csxcarbon.com