World Wetlands Day 2023
How our friends at the Wildfowl & Wetlands Trust are marking World Wetlands Day 2023

We are joining our friends at the Wildfowl & Wetlands Trust (WWT) in celebrating World Wetlands Day today (Thursday the 2nd of February). At Ground Control we regularly work to improve and support wetlands and recognise their importance, as highlighted in our article, Why restoration is vital, shown in our works at Cross-A-Moor and discussed by Jason Knights, Managing Director, in his iNews article, Investing in the UK's wetlands is the key to avoiding future droughts.

We spoke to WWT Campaigns Manager, Laura Williams, who explores the significance of Wetlands and how WWT is marking the day.
Wetlands are essential for life on earth, yet 45% of people don't know what a wetland is. We want to change that, to show why wetlands matter and paint a vision of the future – one in which degraded, damaged wetlands come back to life.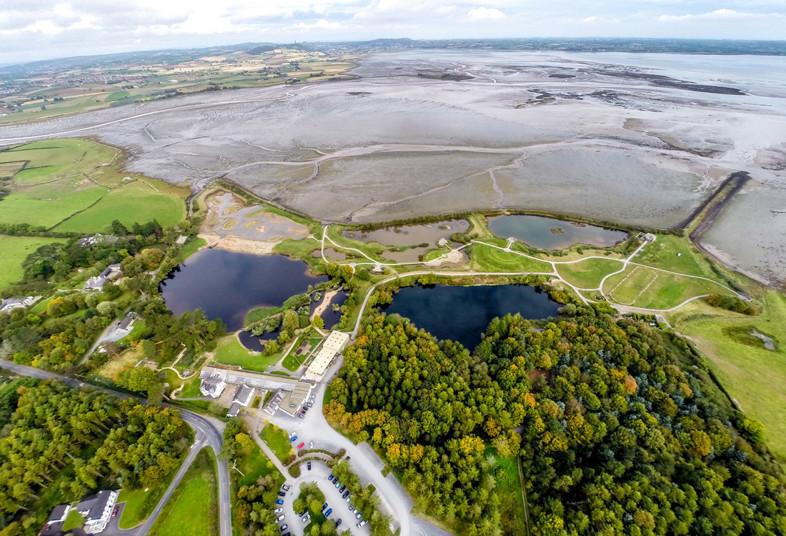 To mark World Wetlands Day 2023, we've worked with artists Joe and Max to design a huge immersive 3D wetland mural, about 20ft tall, showing a dying wetland transforming into a flourishing habitat, bursting with wildlife.
We've included some iconic British species like curlew, otters, and kingfishers but this barely scratches the surface of what we could depict - 40% of the world's plants and animals depend on wetlands for their survival.
Unveiled in the heart of Bristol at Cabot Circus shopping centre on the 2nd of February, our mural will tour sites across the UK, including several WWT wetland centres, town centres, and offices belonging to the Blue Recovery Leaders Group - a wide-ranging group of business leaders committed to championing wetlands.
The mural highlights this year's World Wetland Day theme of wetland restoration - representing the amazing ripple effect restoring wetlands could have given their immense value in tackling the climate crisis, improving water quality, and boosting health and wellbeing.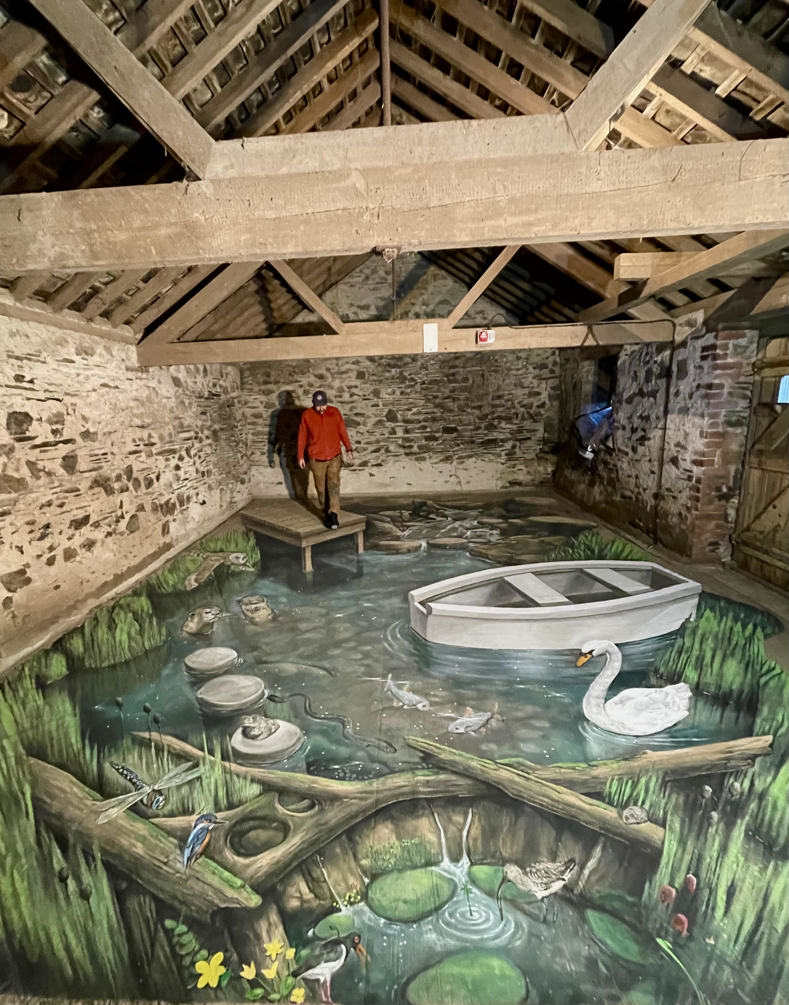 (Final mural)
We want this mural to not only remind viewers about the colossal scale of destruction when it comes to wetland habitats across the UK and the world but to show what can happen if we choose to restore and create new wetlands.
WWT is working with the Blue Recovery Leaders Group on raising awareness of the importance of wetlands; and is calling for the creation of 100,000 hectares of wetlands in the UK to help combat the climate, nature and wellbeing crises.
And everyone has a role to play! Sign the Wetlands Can pledge this World Wetlands Day and help us achieve a Blue Recovery – for nature, for the planet, and for us.