Start with the end in mind
In the latest series for The Times, Director of Ground Control, Kim Morrish considers the press release she would draft to mark the end of her career

Amazon's philosophy of innovation is to start with the end in mind. Apparently, people working on new products and services write press releases celebrating a launch even before they start working out how they are going to get there. By knowing where they want to end up, they fuel innovation and ensure that the project remains focused and they know what success looks like.
I learnt about this approach from Paul Misener, the company's global innovation policy and communications lead, who was speaking at an event hosted by the E2Exchange membership club.
Working out what you want to achieve then clearly articulating what it will look like is good practice. It can apply to individual projects and even the underlying ambition of your business.
What if leaders thought about their ultimate goal for their business, rather than merely proceeding in the standard incremental steps of five-year business planning. It's not easy to do that though, and it's something that we have been learning about at Ground Control.
We have always cared about social and environmental sustainability and have also always been ambitious to create a commercially successful business. Until now we created medium-term targets rather than looking at that end goal. For instance, five years into buying the business we set an ambitious ten-year target of achieving £100 million in revenue (from our start at £8 million). We also articulated our purpose by adding "Caring for our Environment" to our company branding. What we found was that by linking the two we became better stewards for nature and saw our sales ramp up as we built a reputation for delivering what we said we would for customers. Bit by bit, we became greener and incorporated the protection of biodiversity into our work. We hit £100 million of revenues in 2018. Instead of feeling satisfied, we just set a much bigger goal.
Support for social and environmental sustainability has shaped our business and feels good. But our impact has been incremental – improving things gradually over time. Achieving carbon neutrality and B Corp certification, channelling 5 per cent of profits into green investments and setting up a 300-acre centre to demonstrate the commercial value of environmental recovery have (hopefully) had some positive benefits.
But are these the innovative breakthroughs for a future press release? What is the future headline I want to read about my life, or contribution to the success of Ground Control?
I recently learnt that my 82-year-old father had written his own obituary, despite being in good health. I sincerely hope I don't get to read it for at least 20 more years, but I am curious what he's written. Will he mention his success in the family business and rising to the rank of colonel in the US Army reserves? Service to charity, community and church? His philanthropy? Or will it be about the wider impact of modelling an ethical life of honour and integrity, characterised by fairness to all and serving as a model for his family, colleagues and community?
In 2018 we dedicated portions of the ten-hectare native woodland we had created to our parents, children and Ground Control partners. I asked my dad for the quote he'd like engraved on his dedication plaque. He chose: "No one ever became poor by giving."
I hope our greatest impact will be driving widespread positive change for nature through the 60,000 sites that Ground Control maintains for its customers. Others are also busy. There are farmers and local communities creating a 50-mile wildlife corridor from the sea to Ashdown Forest in Sussex. In the Highlands of Scotland, Jeremy Leggett, who co-founded the solar energy pioneer Solarcentury, is harnessing the growing appetite of even small investors to back initiatives that restore nature and reverse the decline of biodiversity. He hopes this work will inform and inspire others, not least by proving the economic case that such projects can generate income to cover their costs. We are contributing our bit by reimagining commercial land management.
So, what would the headline of my Amazon-style press release be? I'll try to refine it, but for now I will settle with: "In demonstrating that business can be a force for good, Ground Control helped create vast networks for nature conservation to protect biodiversity throughout the UK." What will be on yours?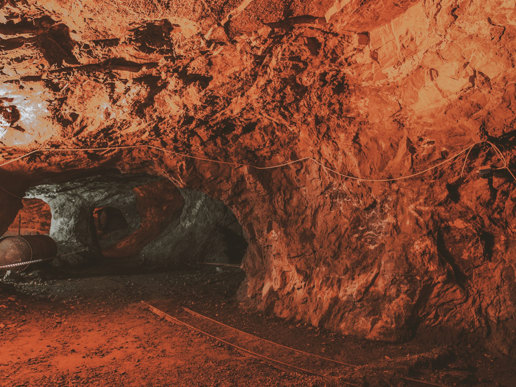 Article
Locally sourced, local delivery, local gains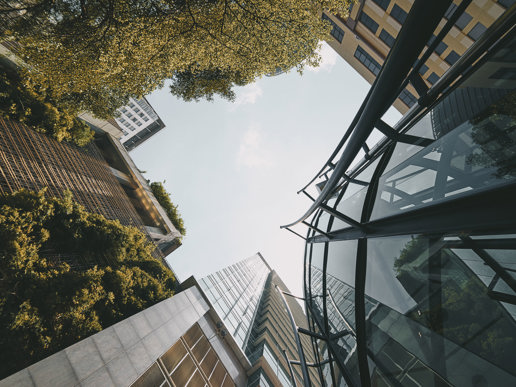 Article
Ground Control Non-Executive Chairman, Martin Leuw, talks with The Times Enterprise Network about how Ground Control is staying agile as a business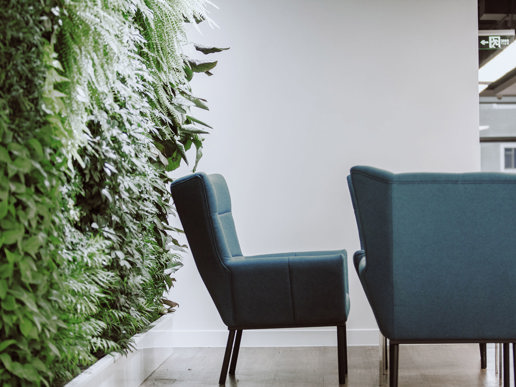 Article
Ground Control Non-Executive Chairman, Martin Leuw, talks with The Times Enterprise Network discussing the benefits that taking and committing to risks can have on a business