Innovative responses to Covid show us how to approach climate challenges
Kim Morrish, Director of Ground Control, tells the Times Enterprise Network how she was inspired by how other business owners adapted to the pandemic

Reproduced with permission from The Times Enterprise Network. To subscribe click here.
Entrepreneurs draw strength from seeing their friends navigate their way through difficult situations. Their innovative thinking and determination are inspiring.
Take Patricia and Nicolas Hanson, who I know well. The pair took over the freshly made pasta business La Tua Pasta in 2018 from its original Italian owners. Then, overnight in 2020, they lost 80 per cent of their sales when restaurants and hotels closed their doors.
At the time their warehouse was filled with products and ingredients, while their delivery vans stood idle. The Hansons responded by providing thousands of free meals to NHS workers, which in turn created a buzz and demand for their amazing products. They set up an online operation in five days and had world-class chefs posting videos of themselves cooking their pasta on Instagram.
Soon they created pop-up shops in London and started filling empty retail shelves with great new products. In the past two years La Tua has dramatically expanded its market through new distribution channels, attracting loyal new customers and generating valuable goodwill.
Another example is Planteria, which is one of my company's partners. This family-owned business has been designing and maintaining commercial interior plants for decades. When offices closed the family-owned business started a domestic plant delivery service for corporate customers and consumers, bringing nature to home offices.
I also drew inspiration from OrangeDoor, an agency that specialises in creating unforgettable events. It used its amazingly creative team to pivot from live to virtual overnight. Elizabeth Heron, the founder and a close friend, converted the London office into a live broadcast and production studio and launched training for clients in how to make their own online presence more engaging and impactful.
All these business leaders showed ingenuity, grit and gumption. In difficult circumstances, they evolved. The shifts in business or delivery models, however, were initially seen as temporary — the pivot a placeholder until "things returned to normal".
But, as we have seen with Omicron, exactly when we return to "normal" is anyone's guess. The only constant is change. As new ways of doing things have taken root the path back to the way things were done fades away.
Good businesses solve problems and seize opportunities — short and long-term. While Ground Control did not suffer significantly during the lockdown, we have had our fair share of challenges in the past. When we purchased it in 2004 the company was an £8 million grounds maintenance business providing a single service to a few commercial customers.
We and our self-employed field teams were busy nine months of the year but starved of both work and income during the fallow months of winter. Meanwhile, our biggest customer struggled with consistent suppliers to grit their car parks and clear away ice and snow in the wintertime. So our winter maintenance business was born. Fifteen years later it is a £28 million business serving nearly 11,000 sites helping to keep our teams gainfully employed and productive all year. By adding this service we have also built loyalty with customers and kept competitors at bay.
The lesson for me was the importance of using your comparative advantage in your products, services, people or customer base to both respond to shocks and grow your business.
The same thinking can be applied to the challenges posed by climate change and biodiversity loss. New ventures such as renewable energy, green transport and sustainable food production are already profiting handsomely. But most companies are still not reimagining their businesses to respond to these threats and the opportunities they create.
Our services now include ecological consultancy, electric vehicle charging point installations, planting and maintaining woodlands and creating pollinator pathways, which are pesticide-free corridors of native plants that provide nutrition and habitat for pollinators. These are growing and important businesses for us and for our customers.
But when I look at La Tua Pasta, Planteria and OrangeDoor I ask myself, why not completely rethink how we do our business? Our customers pay us to cut grass and trim shrubs, ensuring tidy and safe properties. What if we diversified landscape planting to better support biodiversity and fully integrated our grounds maintenance services with ecologically sensitive "rewilding" management?
What if we responded to the threats and opportunities brought by climate change and biodiversity loss in the same way we reacted to the risks to our livelihoods from Covid-19? 2050, or D-day for climate change, looms. It requires us to harness the same ingenuity and energy that we deployed to safeguard mankind to safeguard nature.
How can we as business leaders anticipate the inevitable disruption of rising temperatures to be forward thinking, act proactively and join forces towards the pull forces of climate change, with the advantages of time, foresight, and technology before it is too late? How can we start a mass corporate movement and wring opportunity from disaster averted? How are you responding?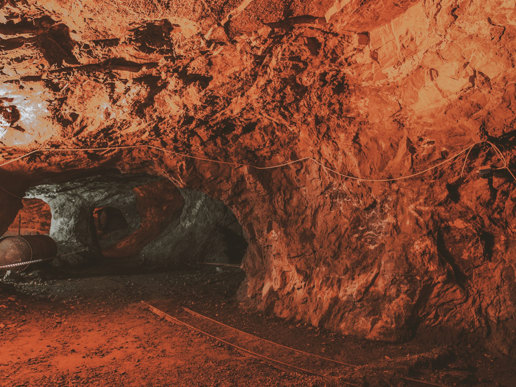 Article
Locally sourced, local delivery, local gains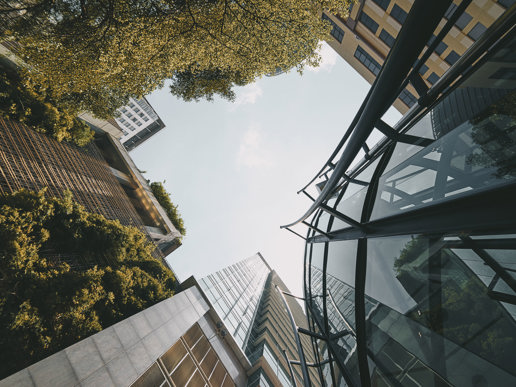 Article
Ground Control Non-Executive Chairman, Martin Leuw, talks with The Times Enterprise Network about how Ground Control is staying agile as a business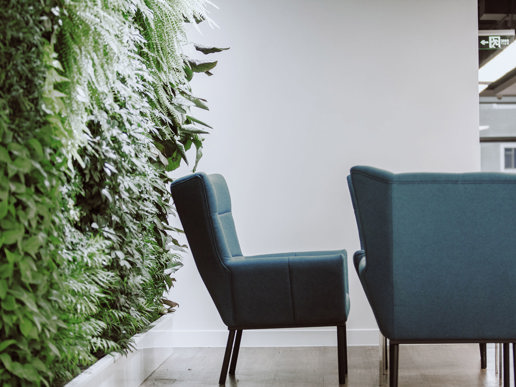 Article
Ground Control Non-Executive Chairman, Martin Leuw, talks with The Times Enterprise Network discussing the benefits that taking and committing to risks can have on a business