Going green is good for business
In the fourth of a weekly series of columns Kim Morrish, of the fast-growing outdoor maintenance firm Ground Control, discusses how cutting carbon creates new business opportunities

Reproduced with permission from The Times Enterprise Network. To subscribe click here.
Why should any business care about the environment? It's a question that I have heard many times over the years and one that elicits a sour taste. No amount of campaigning by environmentalists such as Nigel Topping and Chile's Gonzalo Muñoz, who are leading the UN's Race to Zero, can convince doubters. But as we all know, money talks. If reducing carbon increases business prospects, few will resist. In our experience, that's just what happens. Ethics can be great for business.
When my husband Simon and I acquired Ground Control in 2004, we had a strong set of shared environmental principles that we wanted to underpin the business and the brand. We immediately added "Caring for Our Environment" to our logo and plastered the tagline all over our vans. It was our way of creating a statement, setting out our goal. However, in the mid-2000s, green was something businesses did as part of a corporate social responsibility nod, something for PR and to put in the end-of-year financial report.
Understandably many businesses were accused of "greenwashing", a tag we were determined would not apply to Ground Control. We had some pushback from our employees and we had to prove ourselves, as trusted employers and as people that truly believed in the vision. We weren't just paying lip service to the idea of being green, we wanted to make some fundamental changes to the culture. We wanted to make an impact.
But of course, talk is cheap. How could we prove that we actually do care? To prove impact, it's vital to use evidence-based targets that are externally verified. After years of hard work, we are well on our way to a fully electric fleet and 100 per cent battery-operated tools, all while powering our offices with renewable energy. In March, we were certified by the Carbon Trust as carbon neutral – four years ahead of our original target. We are collaborating with Cambridge University's Institute for Sustainability Leadership on our biodiversity positive strategy and with the Carbon Trust to achieve carbon net zero.
None of this would be possible without the buy-in of our 960 employees. We have had to justify, financially and ethically, every decision and include our employees where possible in that decision-making. For us, environmental and social sustainability go hand-in-hand and have been the cornerstone of our growth. Our values have allowed us to attract and retain talented people in an industry that such people often overlook. Living our values has also meant we retain 98.6 per cent of the sites we manage for clients each year.
Recently we have taken this a step further. We've set up our Evergreen Fund, dedicating five per cent of annual profits to investments in carbon-reducing technologies and woodland creation. In the past 12 months, we've invested £615,000 in six ventures and planted 42,000 trees in protected areas. Trees provide a natural solution for sequestering carbon and we're working closely with customers and private landowners to plant one million trees in the next five years.
Our clients are also increasingly aware of the value of environmental practice and are pursuing ways to further reduce carbon. Ground Control maintains more than 50,000 commercial sites around the UK. We encourage customers to plant trees, protect biodiversity and create areas of nature conservation within their property portfolios. We are also partnering with our clients to roll out thousands of electric vehicle-charging installations for both offices and the homes of their electric fleet drivers.
This approach has strengthened our brand. We have won numerous awards, including two Queen's awards for innovation. We think it shows that values can drive success. Our environmentalism is taken seriously, has real business benefit and is instrumental in increasing job satisfaction and loyalty.
Alok Sharma MP, the president of November's United Nations environment conference, has called on organisations to "make climate a consideration in each and every financial decision". We think more private companies should take environmentalism seriously. It's never the wrong time to do the right thing.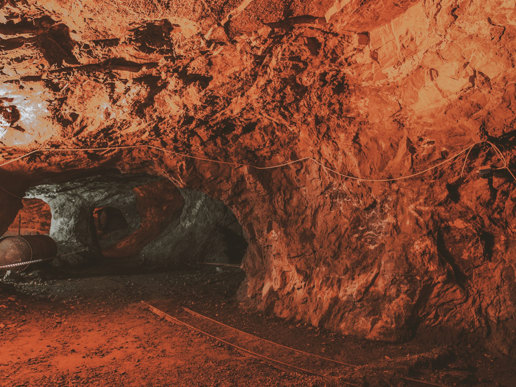 Article
Locally sourced, local delivery, local gains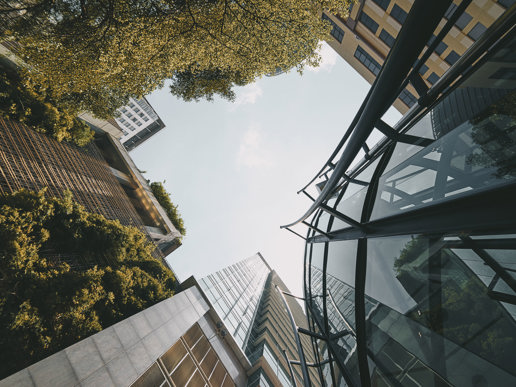 Article
Ground Control Non-Executive Chairman, Martin Leuw, talks with The Times Enterprise Network about how Ground Control is staying agile as a business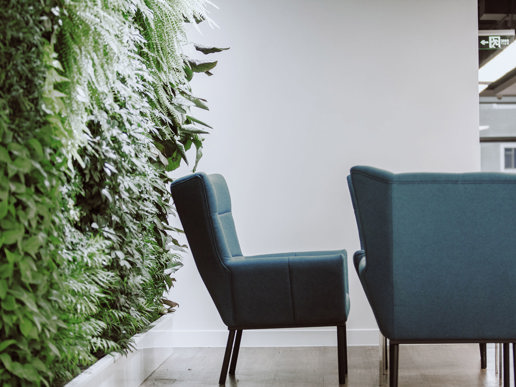 Article
Ground Control Non-Executive Chairman, Martin Leuw, talks with The Times Enterprise Network discussing the benefits that taking and committing to risks can have on a business