Corporate renewal comes from the disruptor within
Martin Leuw, Chairman of Ground Control, talks to The Times about the importance of championing innovation

Reproduced with permission from The Times. To subscribe click here.
Every new year I reflect on the biggest lessons from the year just gone and how I can redesign what I do to work smarter, not harder in the year ahead.
Last year, I focused on greater collaboration and challenging myself with the question "why wait?" This year I am shifting to "rebirth" and "growth".
By rebirth I mean leading corporate renewal. Businesses, like loved ones, go through life stages: conception, birth, childhood, adolescence, maturity and, sadly, elderly decline. While medical advances are helping to extend our lives, business life cycles are moving in the opposite direction.
The average lifespan of a company listed in the S&P 500 index has decreased by more than 50 years in the past century, from 67 years in the 1920s to only 15 today, according to research by Richard Foster of Yale University.
This is largely driven by political, economic, social or technical change. But it does emphasise that incumbents struggle with change. Very few are as proactive as they need to be. For me, it raises the question of whether as business leaders we can champion renewal, and disrupt our own businesses. Or are we too vested in the status quo to see the approaching danger, and too cautious in our response when we finally do?
Early in my career, I was involved in two businesses that were severely disrupted by technological change. The first was in traditional cartoon animation supplies (before computerised animation) and the second was a specialist cleaner of telephone kiosks (when mobile phones were the size of bricks). The experience of seeing both companies struggle to adapt has stayed with me.
I then led the creation of a corporate venture called Access 24 within PPP Healthcare (now Axa). There were a number of key ingredients that helped us succeed. I had full board sign-off, direct access to the chief executive, the scope to build my own team at a separate location (hybrid is a big advantage now) with a mix of internal/external talent, and the ability to utilise the domain knowledge of the core business without being weighed down by existing processes and stifled by bureaucracy. As we were building an innovative service for existing PPP customers that they actually wanted, we could quickly secure revenue, which also helped. We also sought out new customers — they happened to be pharmaceutical companies — to ensure we built a sustainable business.
Today, there are many examples of corporate venturing teams and accelerators that birth start-ups. They work because of the mutual benefit they provide to both the corporate and the start-up. On the one side there are financial resources and strong customer and distribution channels; on the other there are innovation and agility.
On reflection, a major advantage was that PPP, with a few thousand employees at the time, was mid-market size. So while giving birth to a tech start-up was challenging for a traditional and bureaucratic insurance company, the risk was comparatively low. We could quickly show how the core business benefited. I still think more mid-market businesses could benefit from adopting the same approach.
I've repeated it many times over my career. When I was chief executive of Iris Software and we needed to innovate to accelerate our online business, our first step was to create a corporate venture. Later at Latimer Group, a youth media business I invested in, we spun out a fast growing service called Bulbshare as a separate tech venture and it thrived. Now at Leathwaite International, an executive search business that I chair, we have created an early-stage tech venture, which services a different marketplace entirely.
Finally, at Ground Control, we have two Queen's Awards for innovative use of technology. This has included modernising our internal technology for continuous performance improvement, as well as to help us to cultivate entrepreneurial talent and assess what we need to do to stay one step ahead of potential market disruption. This applies to both the communities we serve and the environment, as well as the growing need for analytics to support the move to net zero.
So my focus for 2022 is to refresh my proactive, risk-accepting mindset to prepare for tomorrow's challenges. By encouraging intrapreneurs, I think established businesses can redesign and renew themselves. The new products and services that result will help to extend their lifecycle and drive growth, vital in what will undoubtedly be a continually changing and uncertain business environment.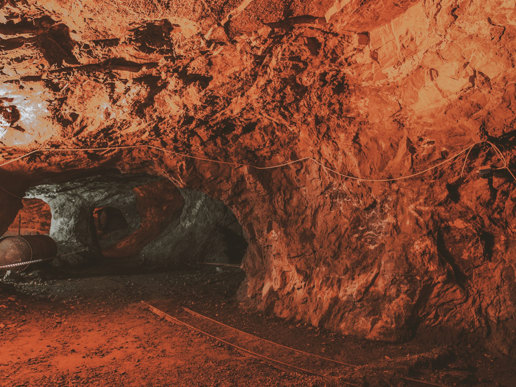 Article
Locally sourced, local delivery, local gains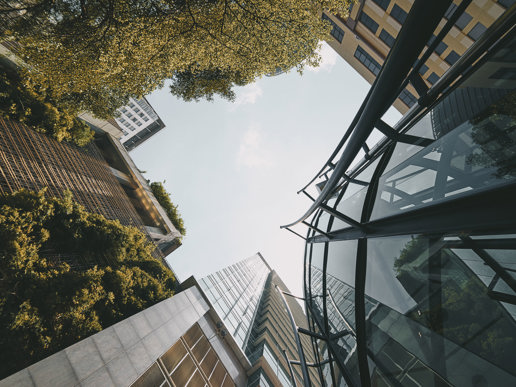 Article
Ground Control Non-Executive Chairman, Martin Leuw, talks with The Times Enterprise Network about how Ground Control is staying agile as a business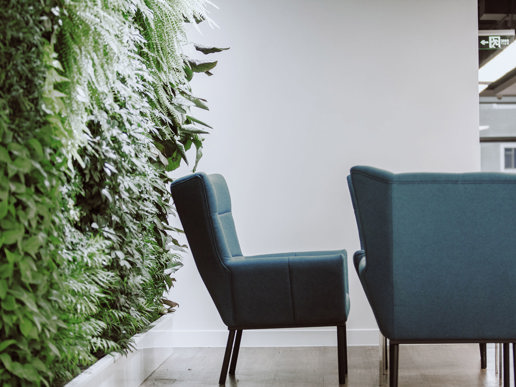 Article
Ground Control Non-Executive Chairman, Martin Leuw, talks with The Times Enterprise Network discussing the benefits that taking and committing to risks can have on a business