Being the boss is personal
In the latest in a series of columns in the Times Enterprise Network, Kim Morrish, Director of Ground Control, describes the emotional commitment that business owners make

Reproduced with permission from The Times Enterprise Network. To subscribe click here.
'It's only business" has never been true for me. My 17-year journey with Ground Control has been incredibly emotional. In leading a small business, every risk you take, every person you trust, and in the early days, every contract you have, can be the difference between success and failure.
Our purchase of Ground Control in 2004 was highly leveraged, having borrowed over 95 per cent of the funds to close the £10 million deal, and adding a significant debt burden on the business for the first time in its 30-year history. One customer alone accounted for 60 per cent of revenues and 70 per cent of profits. The leadership team was lean, with the few managers and directors already stretched before we launched our growth plans.
Our strategy was to dramatically grow revenues and diversify our customer base, while also investing in robust systems and hiring the very best people we could. All three areas had to happen in-step or we would fail to deliver what we were selling or burden the business with increased overhead costs that sales couldn't yet support. We were comforted when the four existing directors mortgaged their homes to invest alongside us.
Hard work never hurt anyone, or so the adage goes. I still remember banging on about how many hours we were putting in as if it was a badge of honour to work late in the office. I even worked on a tender in the hospital while waiting to deliver our third child.
However, it all came at a steep price: time with our children, friends, exercising and even sleeping. I started to think about how much it was costing us to acquire new customers — not just the financial cost, but in terms of the impact on my life and children. New contracts carried a much higher cost and felt even more personal.
One destabilising moment was in 2008 when we lost our biggest and longest serving customer. They said they wanted to save money. For me, it wasn't just a contract loss — it was personal and felt like a betrayal against our long-term commitment to the work and the people we served. Although we recovered the contract less than 18 months later, those scars didn't heal quickly.
On the back of losing a different £2.5 million contract I had worked tirelessly to secure and deliver, I cried (yes, with tears) to my father about how much it hurt me. He joined his parents' business in 1964 and after five decades under his leadership, he told me about the two biggest disappointments he had faced: fraud by a respected colleague and being dropped by a supplier his agency had represented for 60 years. Despite all sorts of financial storms and setbacks, these emotional and personal situations were the ones that had most adversely affected him.
We've taken decisions to ask talented leaders to leave because of the adverse effect their management styles were having on our people and culture. We've based hiring equally on experience, perceived potential, and cultural alignment. When we say we have a people-centred organisation, we demonstrate that by caring beyond their health and safety, professional development, and fair remuneration. As importantly, we want everyone to feel happy and appreciated at work.
Every employee is a shareholder and the benefits of those shares is a significant part of their remuneration. Without well-deserved trust in our leadership through our honesty and integrity, those shares would be meaningless and we would struggle to recruit and retain the best people.
Ground Control has 1,000 employees now, but when someone leaves, it's still personal. I recruited every person in our first ten years and each one felt like a make-or-break decision affecting our delivery, efficiency, and also our happiness. I had a much deeper emotional connection with them because so much seemed to be riding on their success with us.
I'm touched when a long-serving employee calls me to tell me they're pursuing another role. While it saddens me that they are leaving, I sincerely appreciate their loyalty and the relationship we've developed over years of working together.
It's often said that it's not what you do, but how you do it that matters. Being true to your word. Coming through time after time. Demonstrating honesty and integrity. Supporting others. Being kind. Does it matter if this patch of grass has been cut or that shrub planted? What about dispersing salt to keep paths and roads safe from ice? It's not just work, but a duty of care to those who have entrusted us to carry out our work to the best of our abilities.
We've grown Ground Control from sales of £8 million to £150 million in large part because we understand that business is emotional. Every day, customers take a chance on us and trust us to carry out our work in a way that's best value for money. Every day, our employees and suppliers trust us and each other to keep them safe, treat them fairly and care about their wellbeing.
Our dedication as the owners to the business means we are not able to devote time to other areas of our lives. Integrity, care, commitment — these are not business or financial terms. They are deeply human and emotional terms. And when you consider that, why wouldn't everyone feel emotional about the businesses they lead?
Kim Morrish is an owner and director of Ground Control, based in Billericay, Essex. She and her fellow directors Simon Morrish and Martin Leuw are sharing their experiences of trying to double the size of the business over the next five years while keeping sustainability at the core of what they do.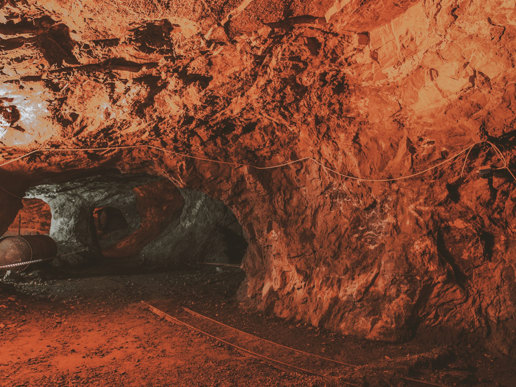 Article
Locally sourced, local delivery, local gains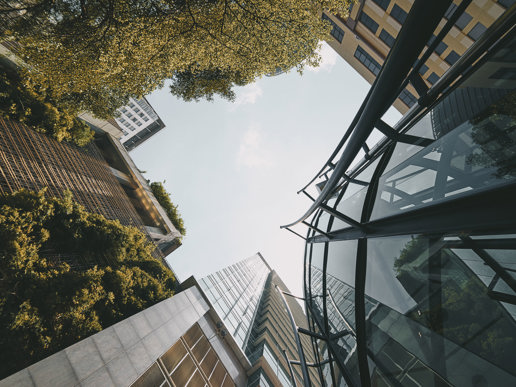 Article
Ground Control Non-Executive Chairman, Martin Leuw, talks with The Times Enterprise Network about how Ground Control is staying agile as a business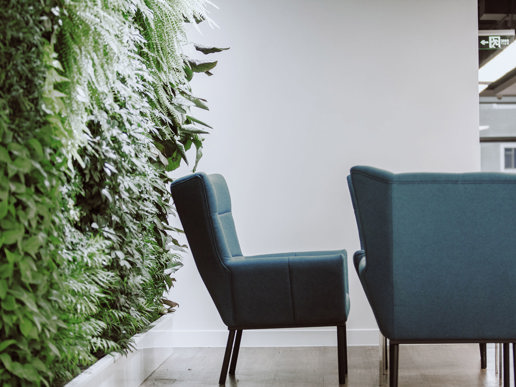 Article
Ground Control Non-Executive Chairman, Martin Leuw, talks with The Times Enterprise Network discussing the benefits that taking and committing to risks can have on a business