B Corp certification can show you're A-grade
In the latest in our monthly series from the fast-growing outdoor maintenance firm Ground Control, Kim Morrish explains why it has just become a B Corp

In business, money matters. It's the yardstick of achievement. For that reason, companies have always focused on revenues and profits to measure success. Increasingly, business leaders have also cottoned on to the commercial benefits of "doing the right thing".
This has evolved to encompass corporate social responsibility, fair and equal pay, environmental sustainability, carbon neutrality, diversity and inclusion. But the expectations and requirements — legislative, customer and employee — continue to grow. I realised the sea change in 2020 when I gave a £2.5 million pitch to a blue-chip client based purely on our company values instead of best value for money. While our culture has always helped us attract good people to work for us, our values are now helping us win and retain business.
We have always tried to be a "good" business. When we structured our acquisition of Ground Control in 2004, we created a partnership where leaders in the company were also shareholders and issued share options for every employee, believing that employees should share in the business's success. To date, we've released £20 million to our employee-shareholders. We were also hyper-focused on customer and staff retention. If you take care of your people and customers, the profits will follow.
A few years later, we got also serious about environmental sustainability, buying only green energy and introducing hybrid and electric vehicles into our fleet. Today we're carbon-neutral and are well on the way to carbon net-zero.
But how do you know it's really working? A few weeks ago, our company received B Corporation certification, joining a growing cohort of businesses pursuing purpose as well as commercial success. We were certified by B Lab, the not-for-profit organisation behind the B Corp movement, as having met rigorous social and environmental standards. We've joined 700 B Corp businesses in the UK and 4,800 in 79 countries and 153 industries. B Corps include such well-known brands such as Innocent, Patagonia, The Body Shop and Abel & Cole.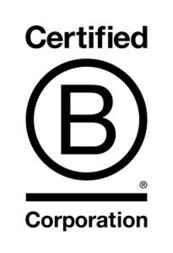 The certification addresses all our operations and covers five key impact areas: governance, workers, community, environment and customers. The process is painstaking. We had to provide evidence of socially and environmentally responsible practices relating to energy supplies, waste and water use, worker compensation, diversity and corporate transparency. To complete the certification, we had to legally embed our commitment to purpose beyond profit in our company articles. So why did we do it and what will we gain? I think the answer can be summarised as the following:
Certification provides a structure and framework that helps us make decisions, gives us clear objectives beyond environmental sustainability and helps us to work out what we measure.
It makes us think about things we hadn't spent enough time on, such as transparency with all our stakeholders, sustainable employment, and our responsibility to our wider supply chain.
It assesses whether we are actually following the processes we think we have in place. Just because we have said we should do something, or have done it once, doesn't mean it is still happening. It forces us to look at what is actually happening and identify gaps. It also forces us to document our policies and processes, which is vital as we grow.
Some of its requirements are things we should have been doing anyway. For example, we had previously discussed paying the real living wage, but made the commitment when we started working towards becoming a B Corp.
It has also helped us examine diversity in the business. Good businesses focus on all types of diversity and representation, especially in leadership and management.
Certification was a really extensive process: we started in June 2020 and became a B Corp in March of this year. The assessment varies depending on the size and activities your business is involved in but covers around 200 questions. The annual cost is based on turnover — it ranges from £1,000 to £50,000 — so is really achievable for smaller companies but still affordable for larger businesses.
I would encourage every company to complete the organisation's online self-assessment tool even if you don't follow through to full accreditation. It will highlight the easy wins and those areas where you are underperforming, and can support good decision-making within any business.
Being a B Corp means you can demonstrate your authentic difference: that you are not just paying lip service to corporate social responsibility or being green. It supports staff retention and improves recruitment, helps you engage with clients who are aligned to your vision and values, and is in tune with today's refocusing on people and planet-based performance, not exploitation to make profit. B Corp is also a really active community and you can access lots of benchmarks, ideas and advice — maybe even leading to new business opportunities.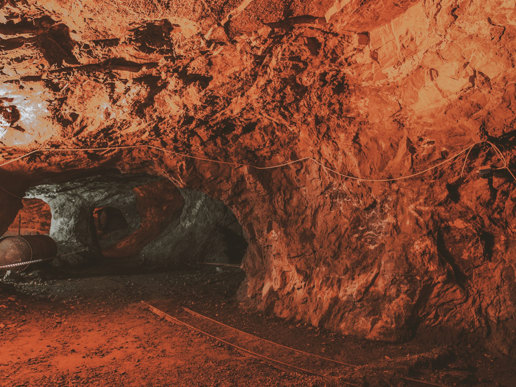 Article
Locally sourced, local delivery, local gains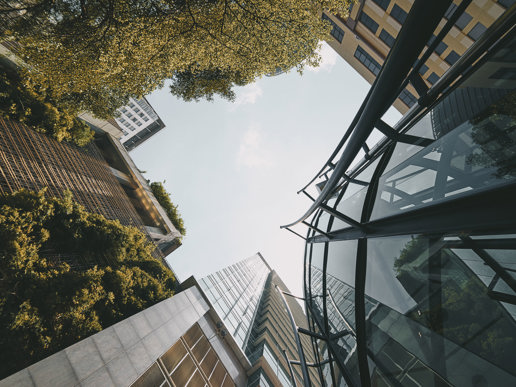 Article
Ground Control Non-Executive Chairman, Martin Leuw, talks with The Times Enterprise Network about how Ground Control is staying agile as a business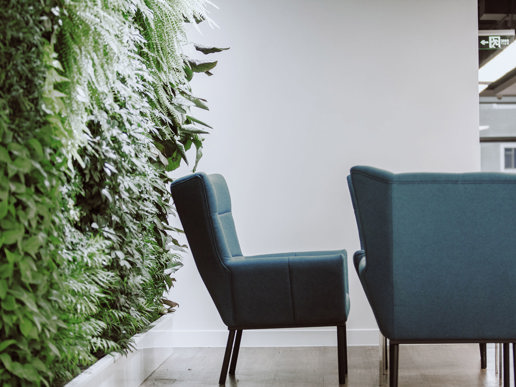 Article
Ground Control Non-Executive Chairman, Martin Leuw, talks with The Times Enterprise Network discussing the benefits that taking and committing to risks can have on a business