London in Bloom Heritage Silver Gilt
National Maritime Museum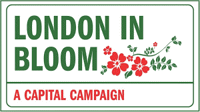 National Maritime Museum
London in Bloom aims to support and increase awareness of our vital green open spaces, increase community involvement, and enhance the mission we all have in caring for our environment. All goals are very much aligned with Ground Control's mission to create and maintain external spaces that are safe and enjoyable, whilst focusing on supporting the UK to be Carbon Neutral by 2050.
For the 5th year running, Ground Control is delighted to win Gold at the London in Bloom contest.
For 2021, we have been awarded gold in the Historic Heritage Park category for our work at the Tower of London. We have also won the Silver Gilt award for our work at The National Maritime Museum in Greenwich. These are two of Ground Control's most high–profile sites and two of London's most iconic attractions.