BALI Limited Public Access
Grounds Maintenance Limited Public Access – HM Tower of London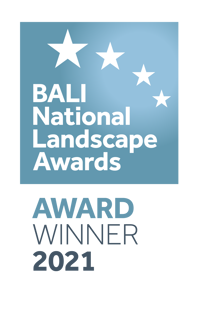 Grounds Maintenance Limited Public Access – HM Tower of London
The annual BALI National Landscape Awards are the largest landscape Awards in Europe.  They recognise excellence in landscape design, construction, and maintenance both in the UK and overseas, as well as recognising businesses in the industry for customer service and employer excellence.
Awards are judged by a panel of industry experts, and winning a BALI award demonstrates exemplary standards of professional excellence. The Awards celebrate the skill, hard work, quality, commitment, and successes of BALI Registered members.
Ground Control was recognised for maintaining the grounds at the Tower of London World Heritage site, one of the most iconic and photographed landmarks in the UK. With an average of 10-15,000 visitors per day (3 million visitors per year) Ground Control has been responsible for keeping the grounds in pristine condition for over 20 years.