BALI Community & Schools Development
Community & Schools Development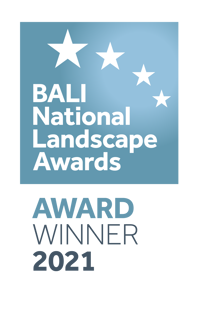 Community & Schools Development
The annual BALI National Landscape Awards are the largest landscape Awards in Europe.  They recognise excellence in landscape design, construction, and maintenance both in the UK and overseas, as well as recognising businesses in the industry for customer service and employer excellence.
Awards are judged by a panel of industry experts, and winning a BALI award demonstrates exemplary standards of professional excellence. The Awards celebrate the skill, hard work, quality, commitment, and successes of BALI Registered members.
In this category, Ground Control was recognised for expertise in landscape construction through transforming an old Lido into a new children's water play area that's safe, environmentally sustainable, innovative and community-focused.